89 Best Memorial Day Recipes
The unofficial start of the summer season – Memorial Day – is almost here! Warm days, sunshine, boating, pool parties, vacations. I do love summer! The days are long and lazy and we all seem to relax and enjoy ourselves so much more. That's definitely a reason for celebration!
After all the canceled plans of the last two years, lots of you will be cooking for friends and family, so I've put together this list of my favorite summer recipes to help you with your Memorial Day menu planning.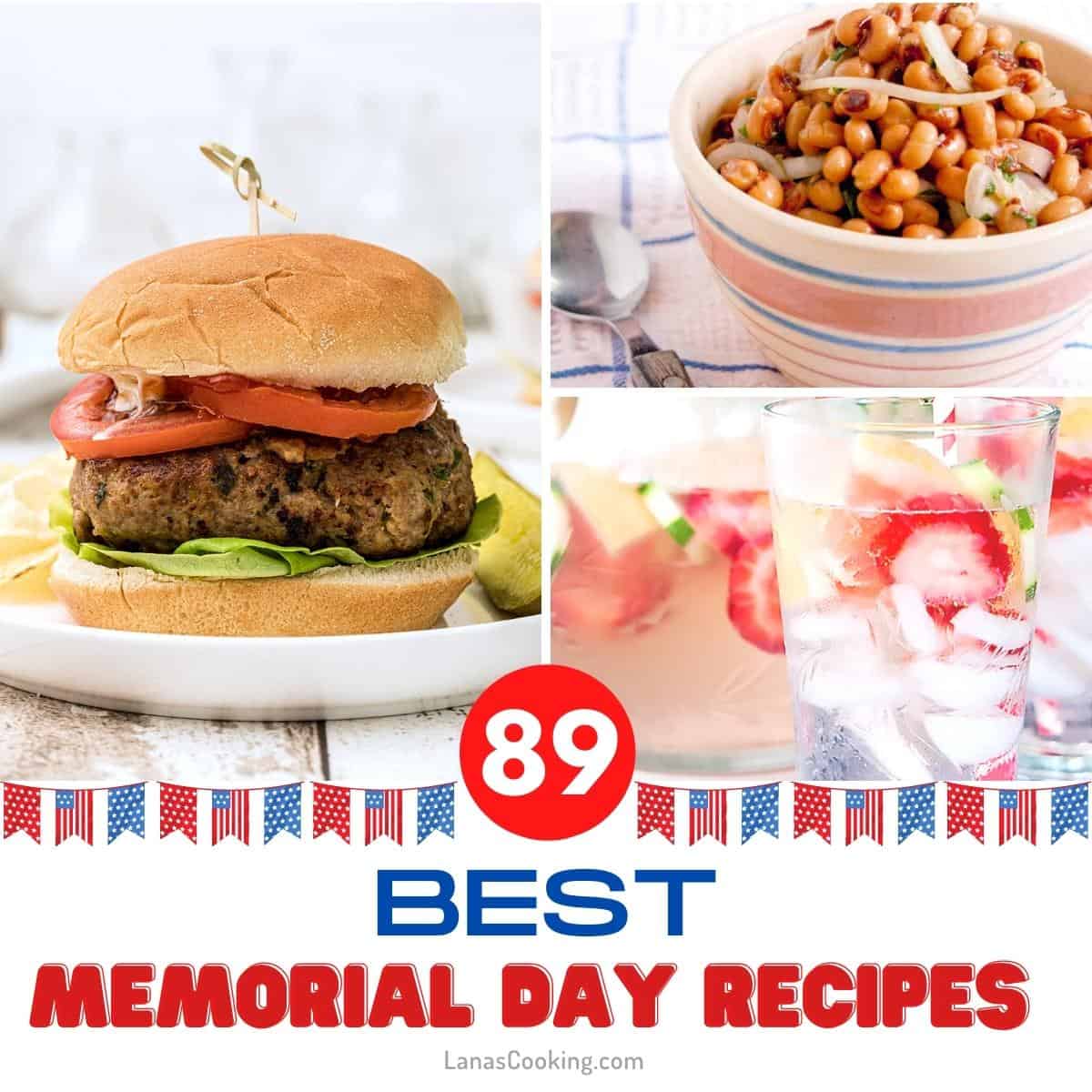 Sandwiches, Burgers & Fries
These Meatloaf Burgers take your favorite comfort food, the classic meatloaf mix, and transform it into tender, juicy burgers served on toasted buns. If you always save a slice or two of meatloaf for a sandwich the next day, then you'll really enjoy this recipe.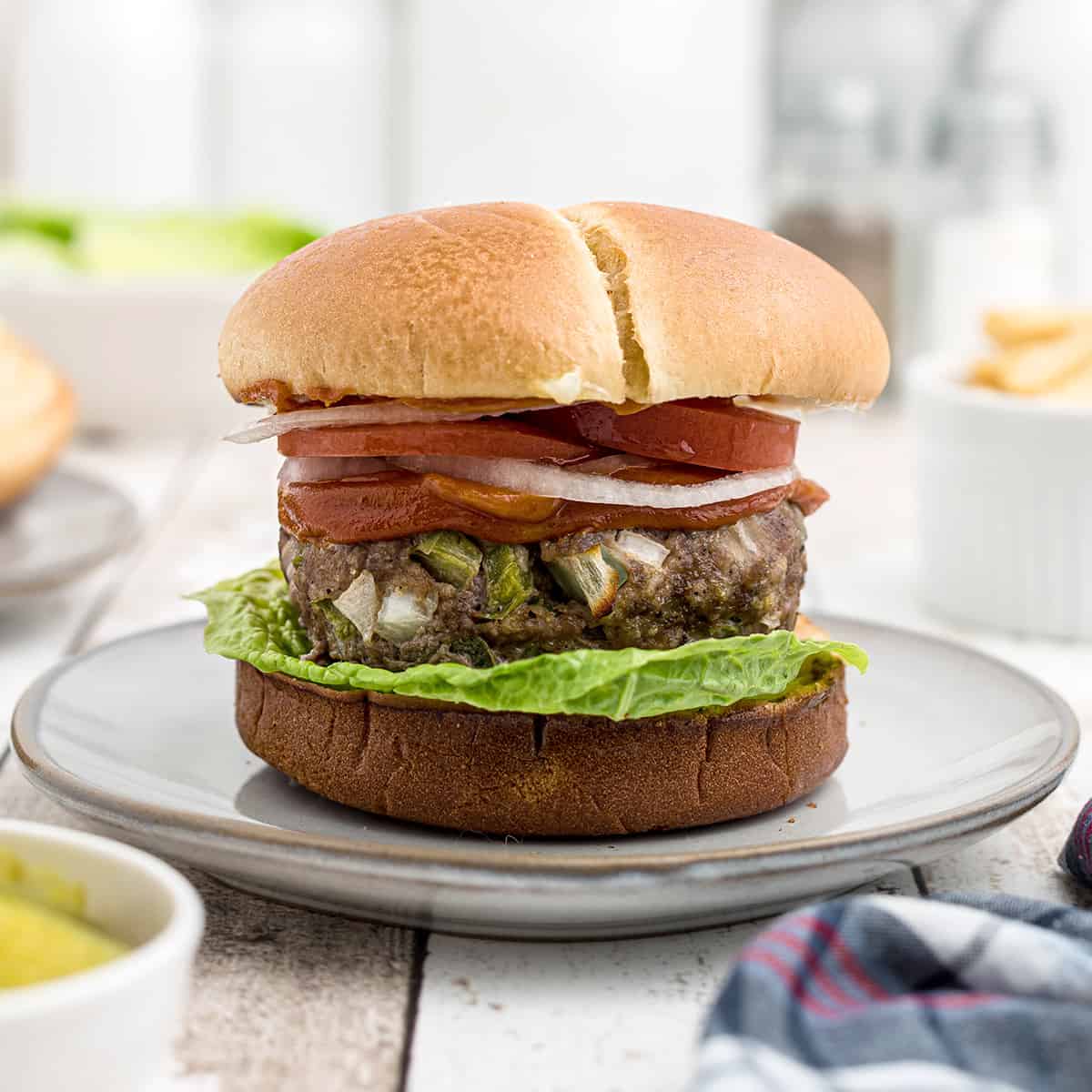 Juicy, delicious, lightly seasoned and grilled turkey burgers – an indulgent ground turkey patty made with gruyere cheese, tangy Dijon mustard, and breadcrumbs to bind it all together.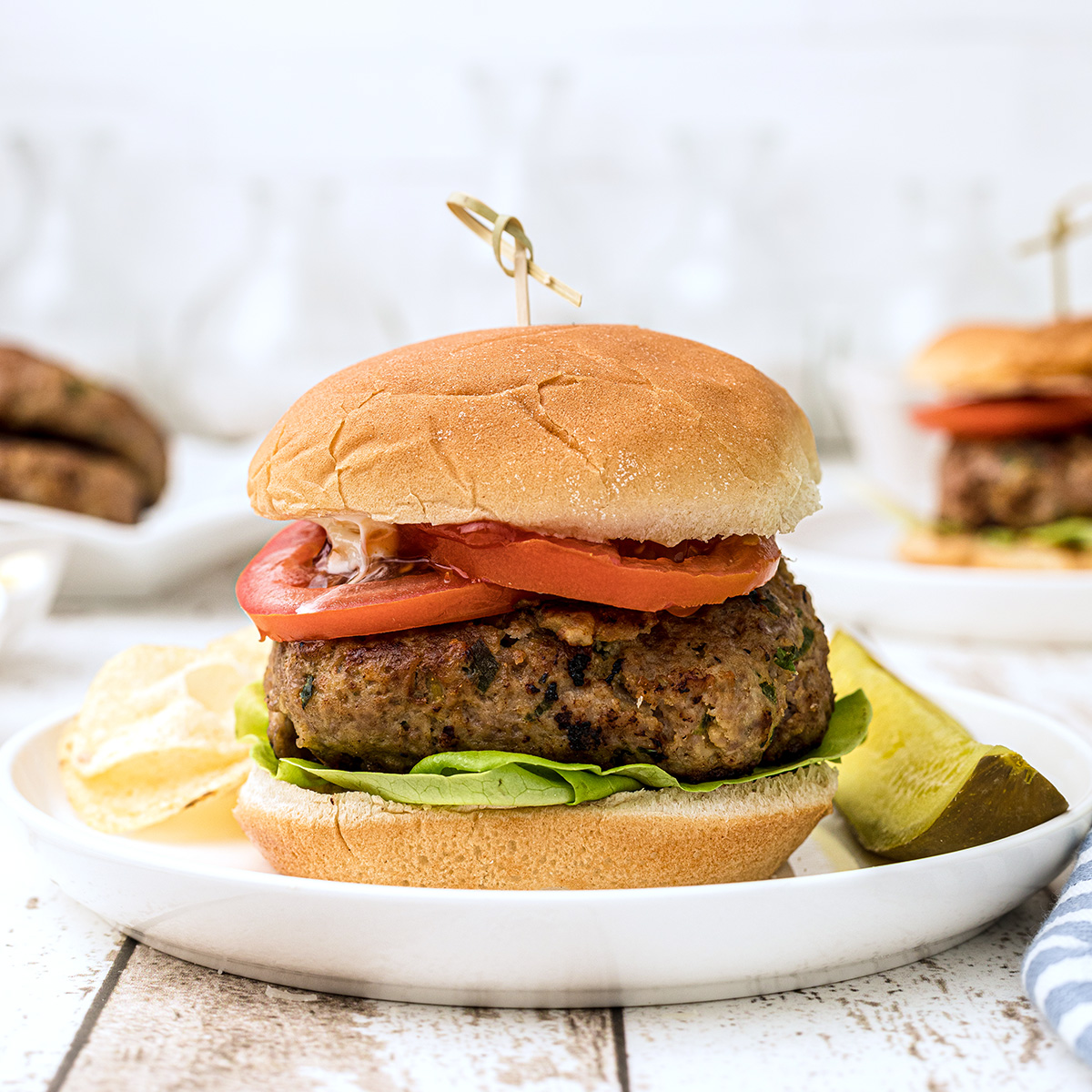 BeeBop's Bacon Cheeseburger is a unique burger with the bacon cooked right on top of the beef. It's really delicious and easy to make!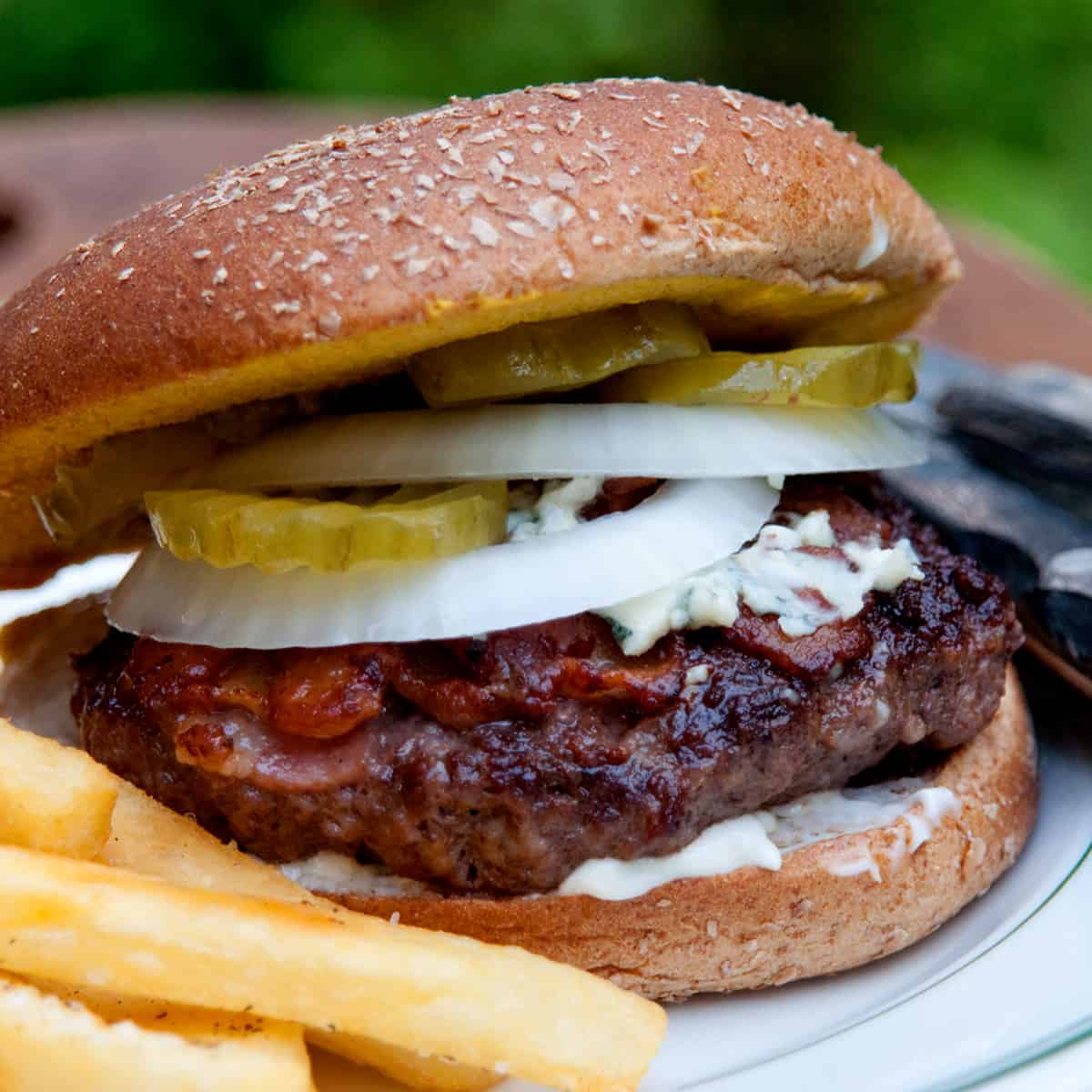 Change up your Taco Tuesday with these easy, juicy Air Fryer Taco Burgers! In less than 30 minutes you'll sit down to burgers full of flavor, perfectly juicy, and deliciously seasoned.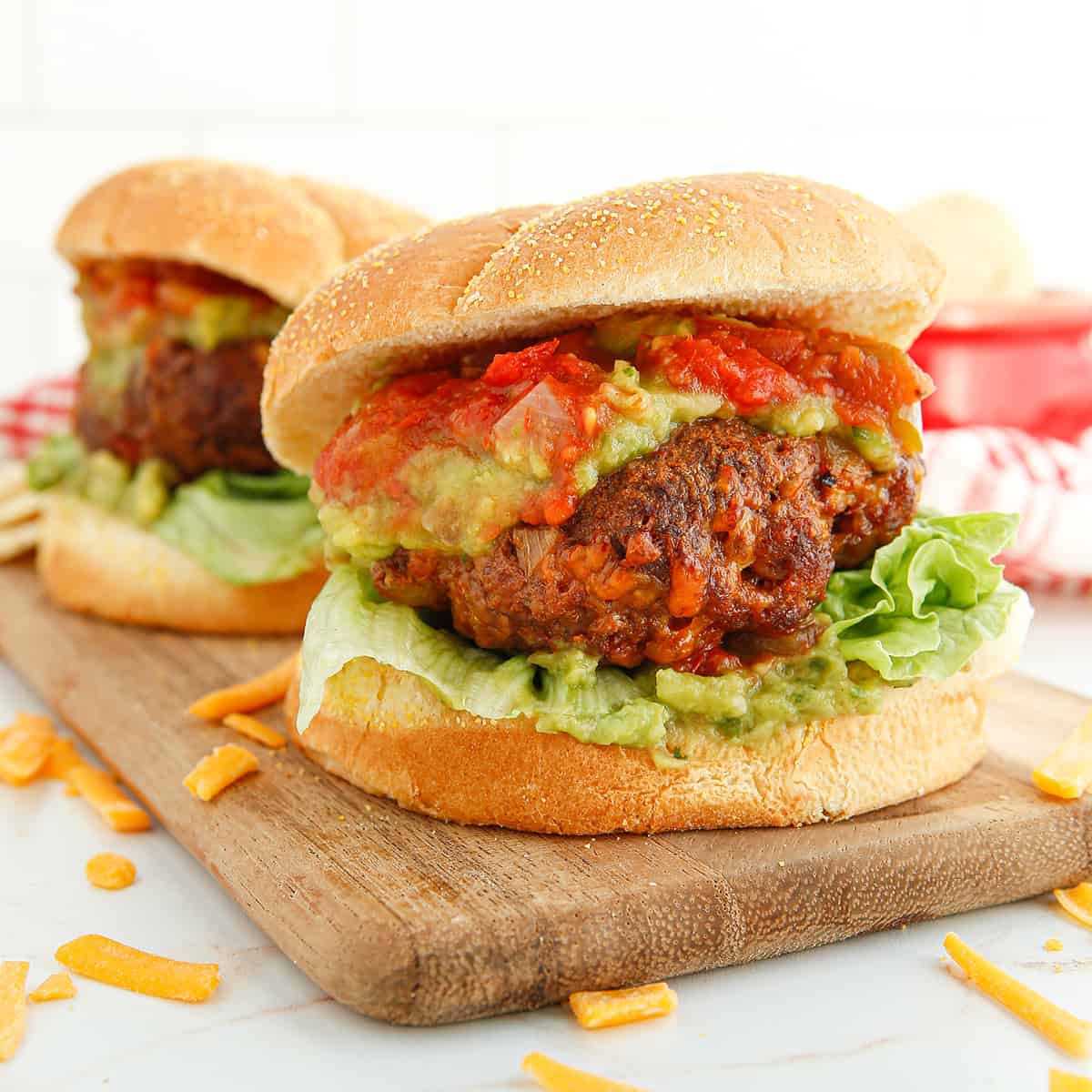 Air Fryer Meatball Subs are a quick, easy, cheesy, and tasty 15-minute meal. Packed with hearty meatballs, plenty of marinara sauce, and freshly grated Italian cheeses, these subs are sure to become a weeknight favorite in no time!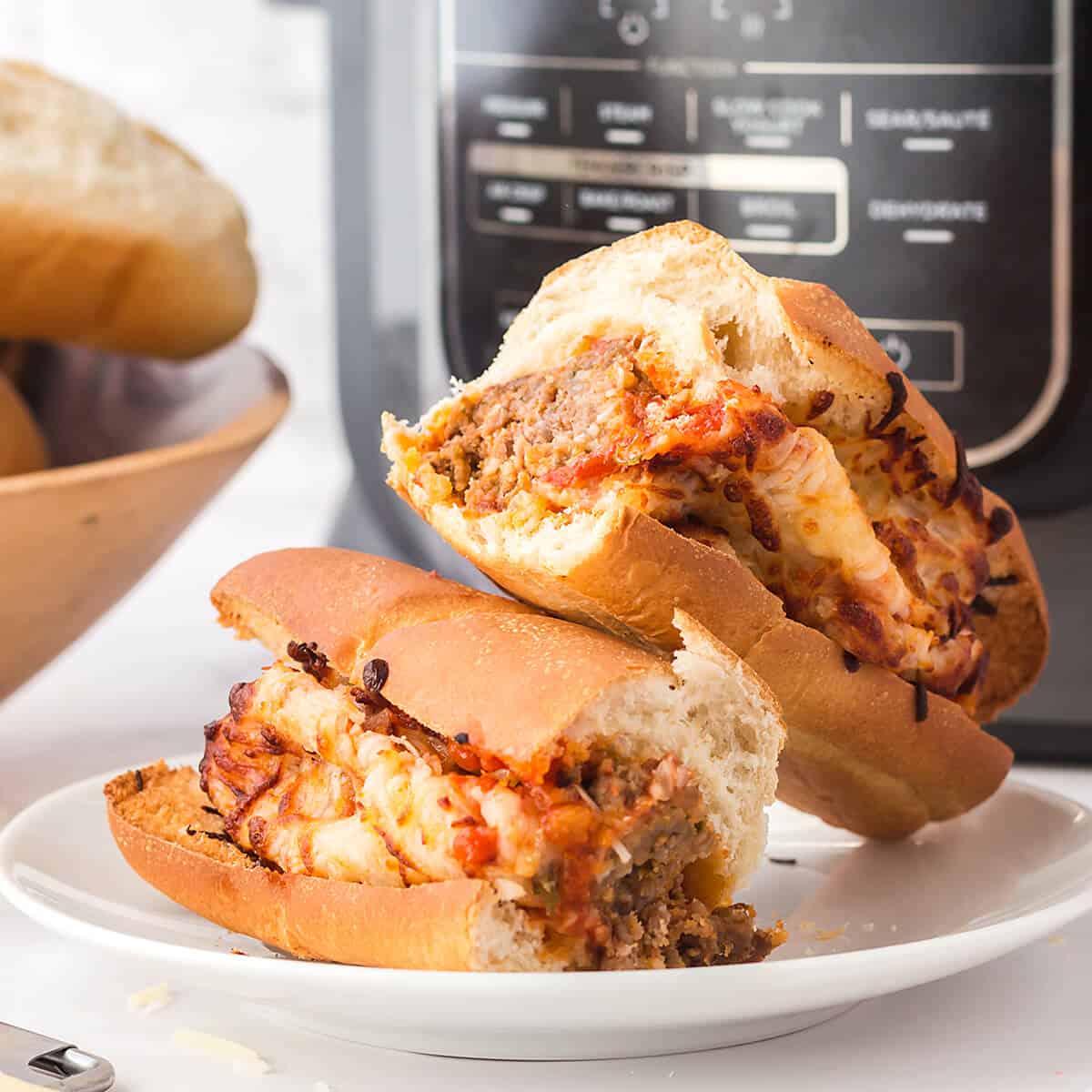 Must Have Air Fryer
If you've been looking for a great air fryer, this is the one I use in my own kitchen. It's great!
Check it out >
Looking for the perfect recipe for your next tailgate party? Or maybe you need something easy and tasty for dinner? These delicious Crock Pot Mississippi Chicken Sliders, made with very simple ingredients and 5-minute prep time, are the answer to both. It's a truly multi-purpose recipe that works just as well for an appetizer as it does for the main course.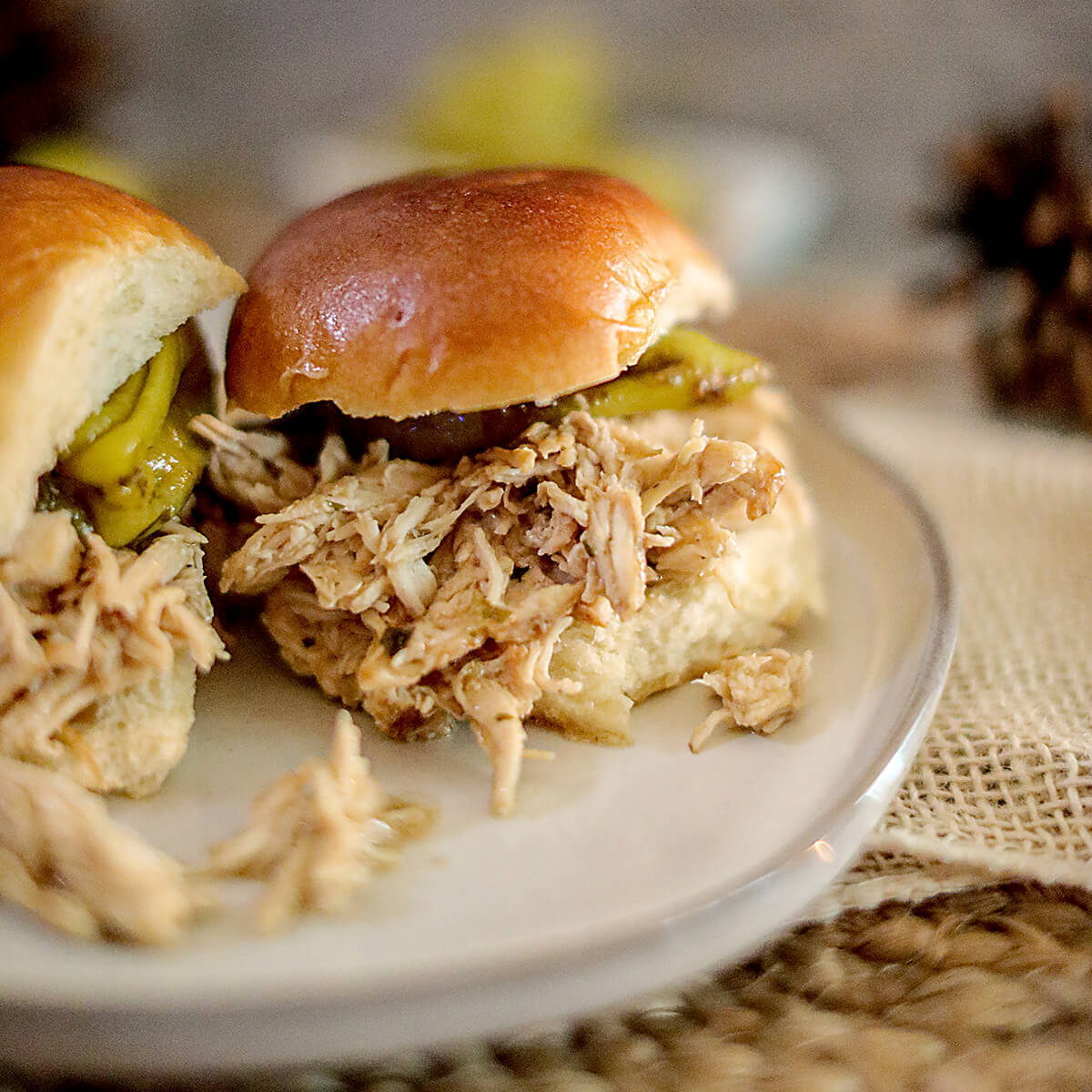 For those looking for a vegetarian option, try this Roasted Tomato Sandwich on a ciabatta roll layered with a flavored mayonnaise, Kalamata olives, and fresh basil.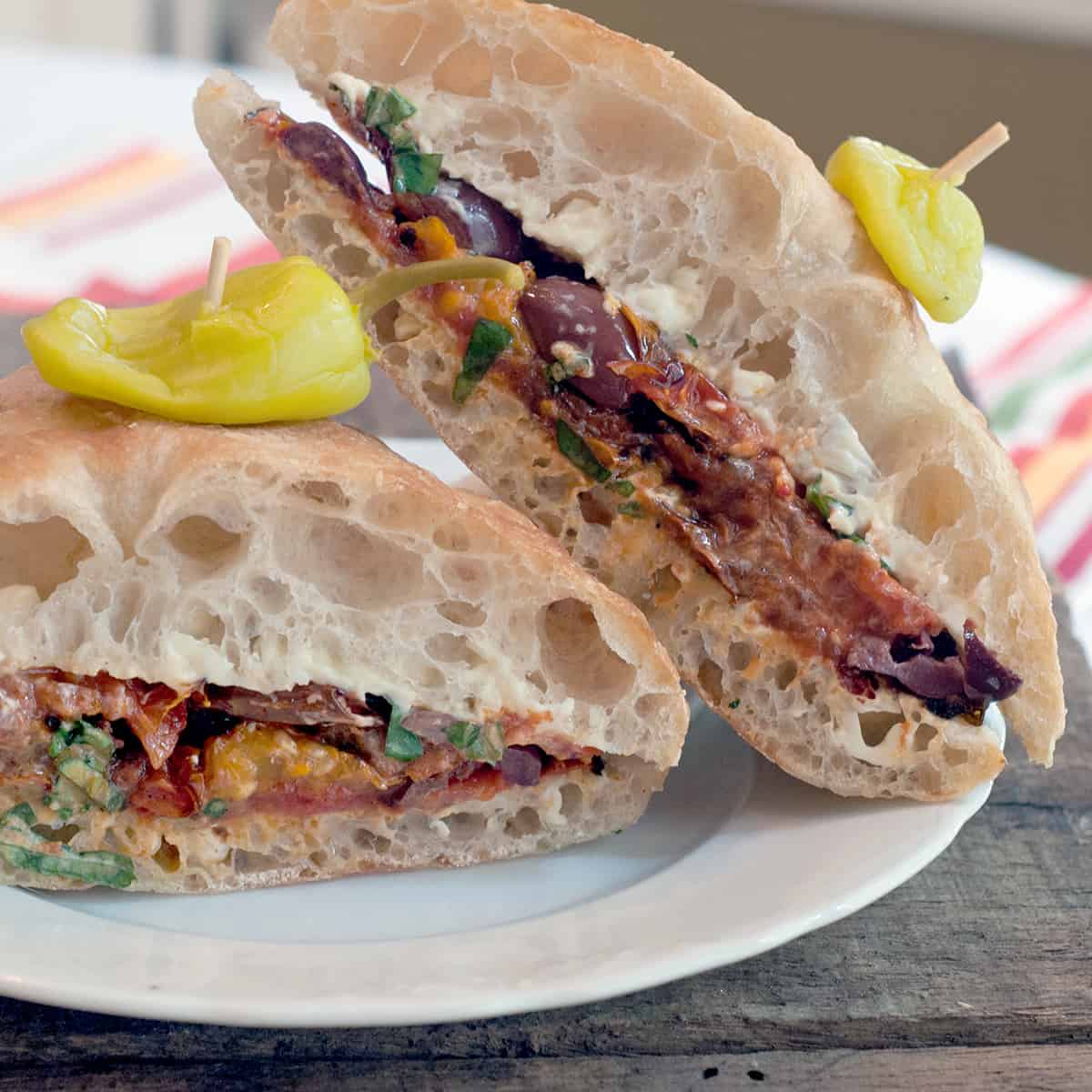 Asian Style Barbecue Chicken Sandwich – chicken breasts are marinated with Asian flavors, then grilled and topped with an Asian style coleslaw.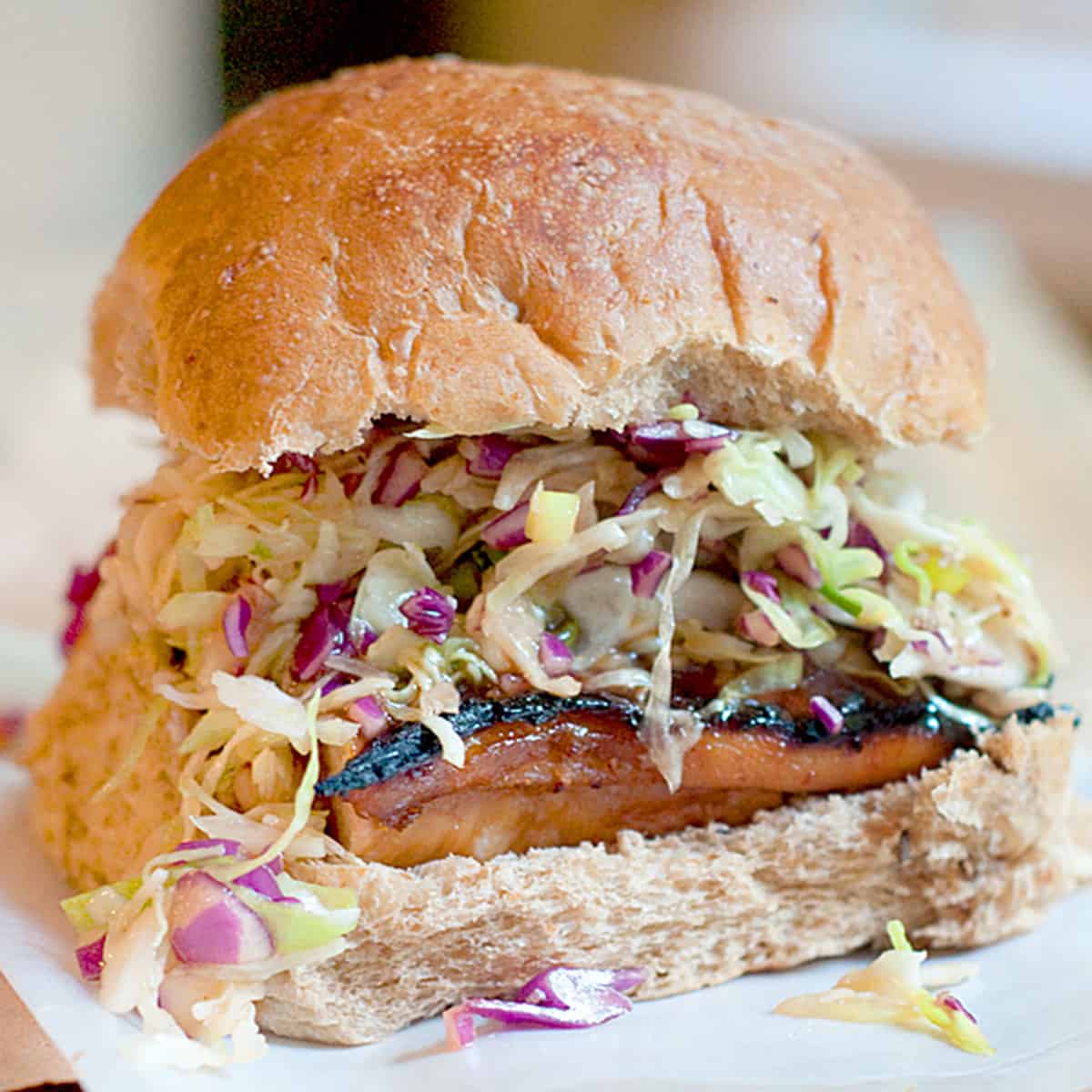 This all-veggie Mediterranean Pressed Sandwich with its lovely bright flavors is just perfect for a summer picnic.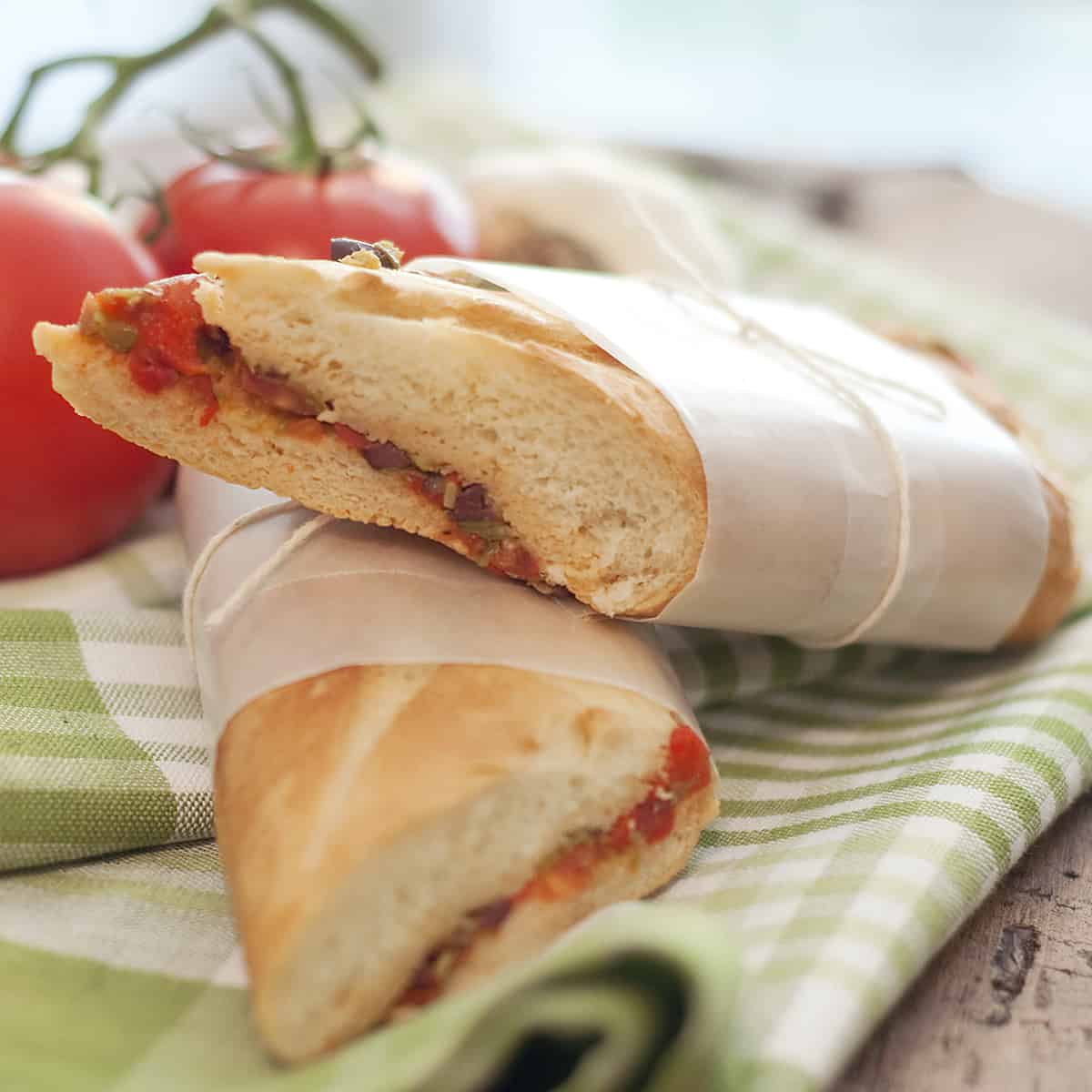 Oven Fried Shrimp Po' Boy – A classic New Orleans Shrimp Po' Boy made a little lighter by oven frying the shrimp.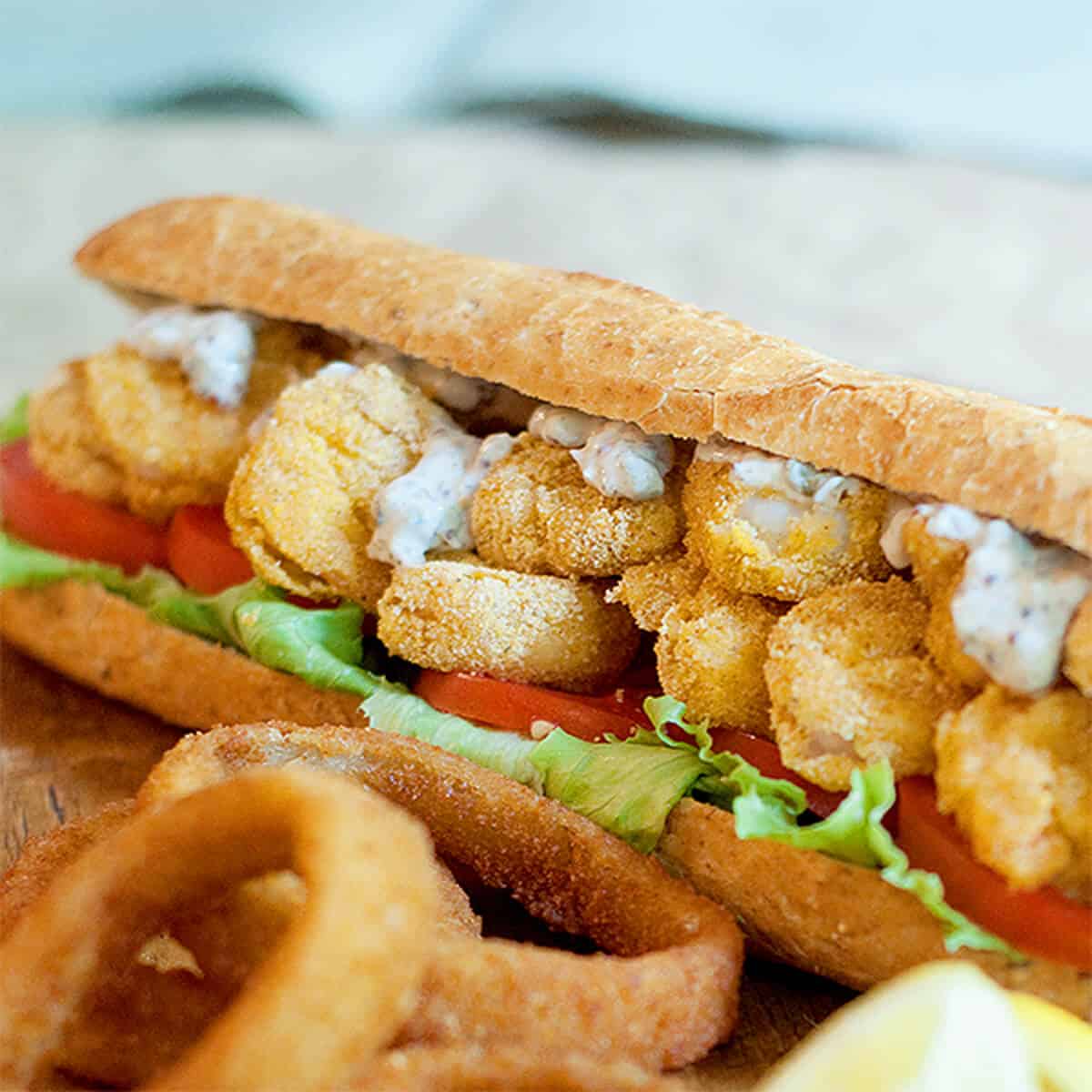 These Buffalo Chicken Dogs are easy and quick for your weeknight dinner or summer party. Brats topped with purchased Buffalo style chicken topped with blue cheese and celery.
Summer Salads
What's the perfect dish to bring to any potluck? Why, this Classic Southern Potato Salad Recipe, of course! With its steamed, tender potatoes, celery, pickle relish, and a dressing made from mayonnaise and yellow mustard, this recipe goes with nearly anything and is great year round.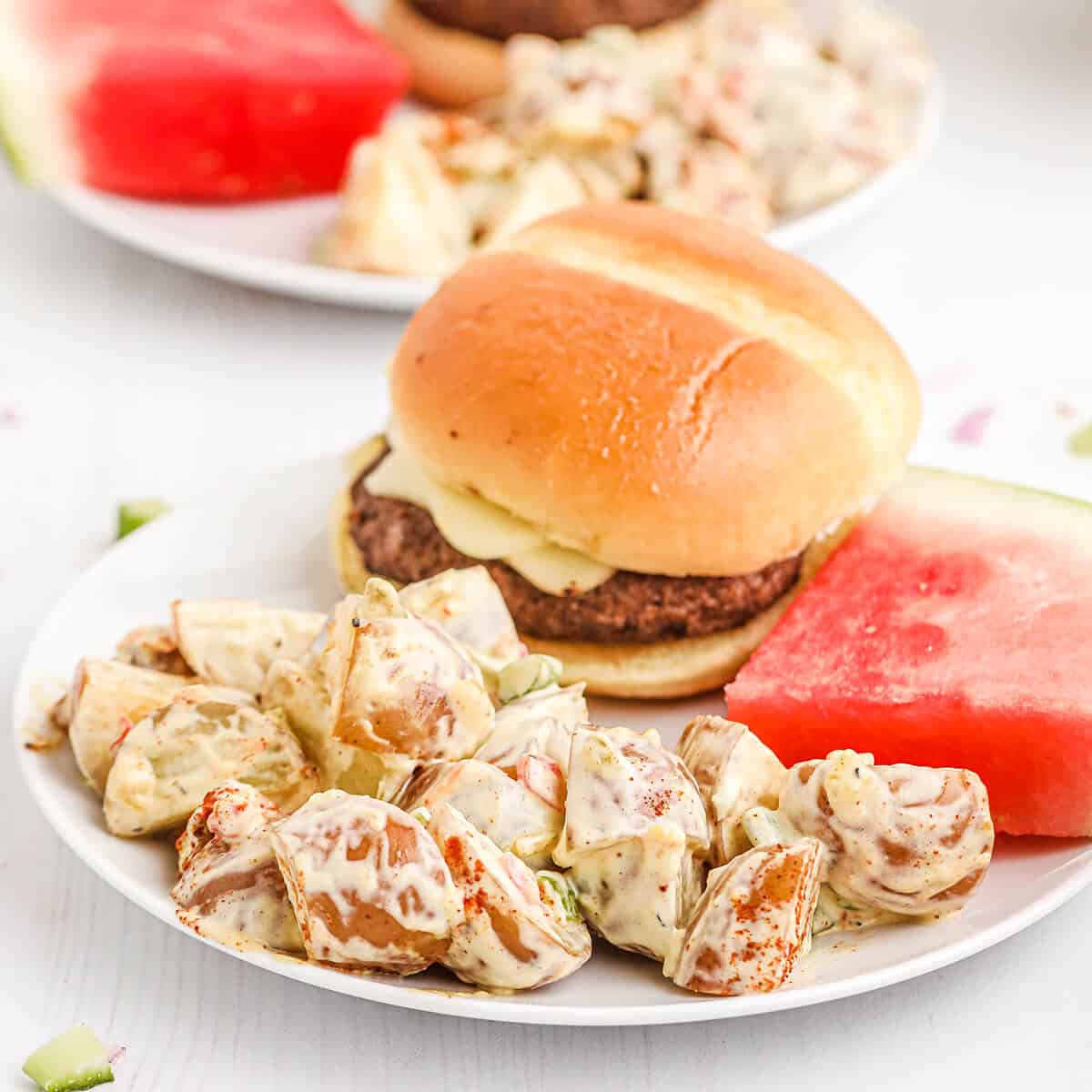 My Creamy Grape Salad is a study in contrasts – sweet and creamy, crispy and soft, nutty and fruity all in one recipe. It's a delightful side dish for a summer cookout or to take to a potluck dinner.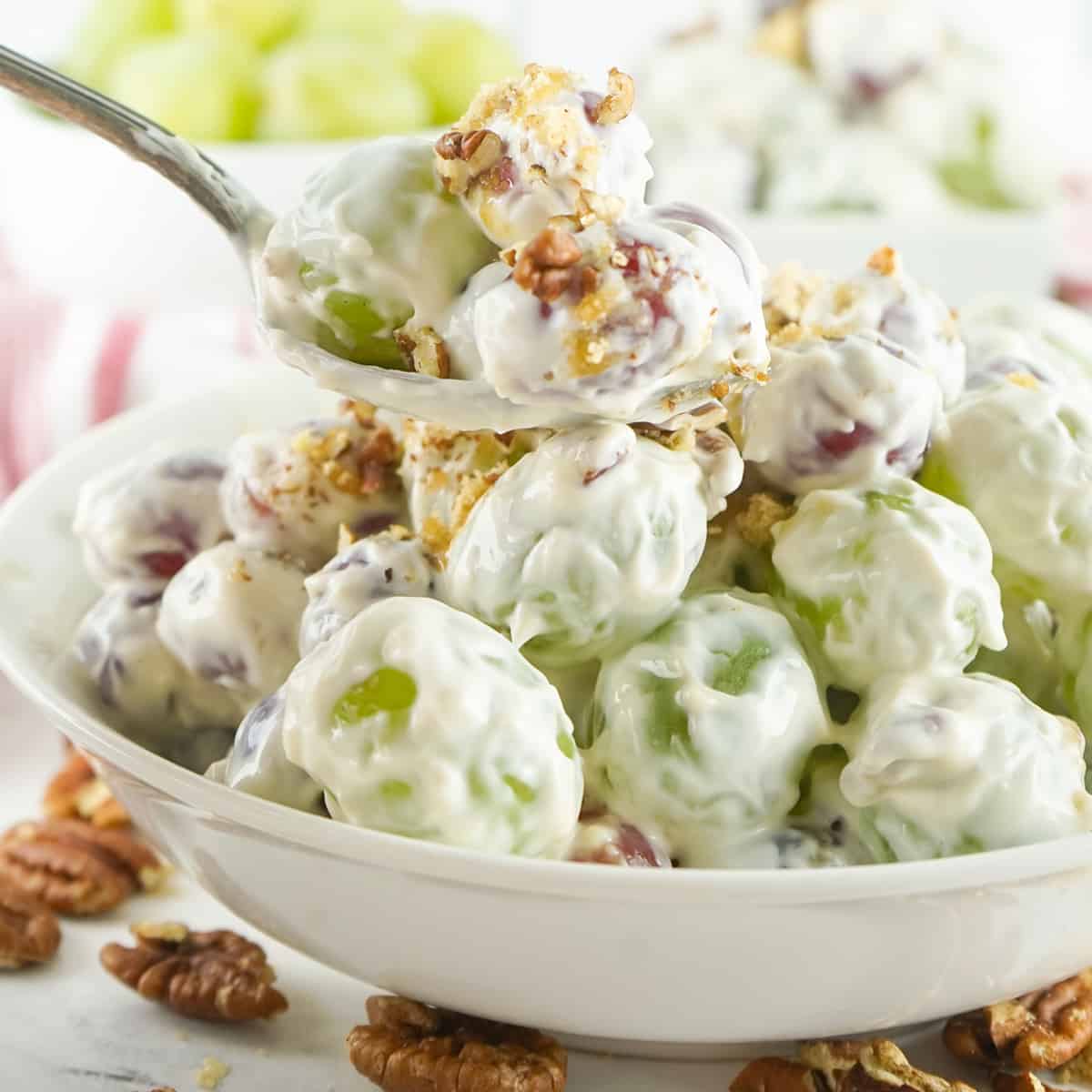 This Mexican Street Corn Salad is based on the flavors of the famous corn on the cob sold on the streets in Mexico. Its creamy, tangy, fresh flavor makes it the perfect side dish for a cookout or potluck. Plus, it's ready in about 10 minutes!
This vintage Broccoli Salad recipe is total comfort food and the perfect side dish for any summer party. You'll combine fresh, lightly blanched broccoli with crispy bacon, roasted sunflower seeds, and dried cranberries in a tangy mayo dressing for an easy recipe that your family and friends will ask for again and again.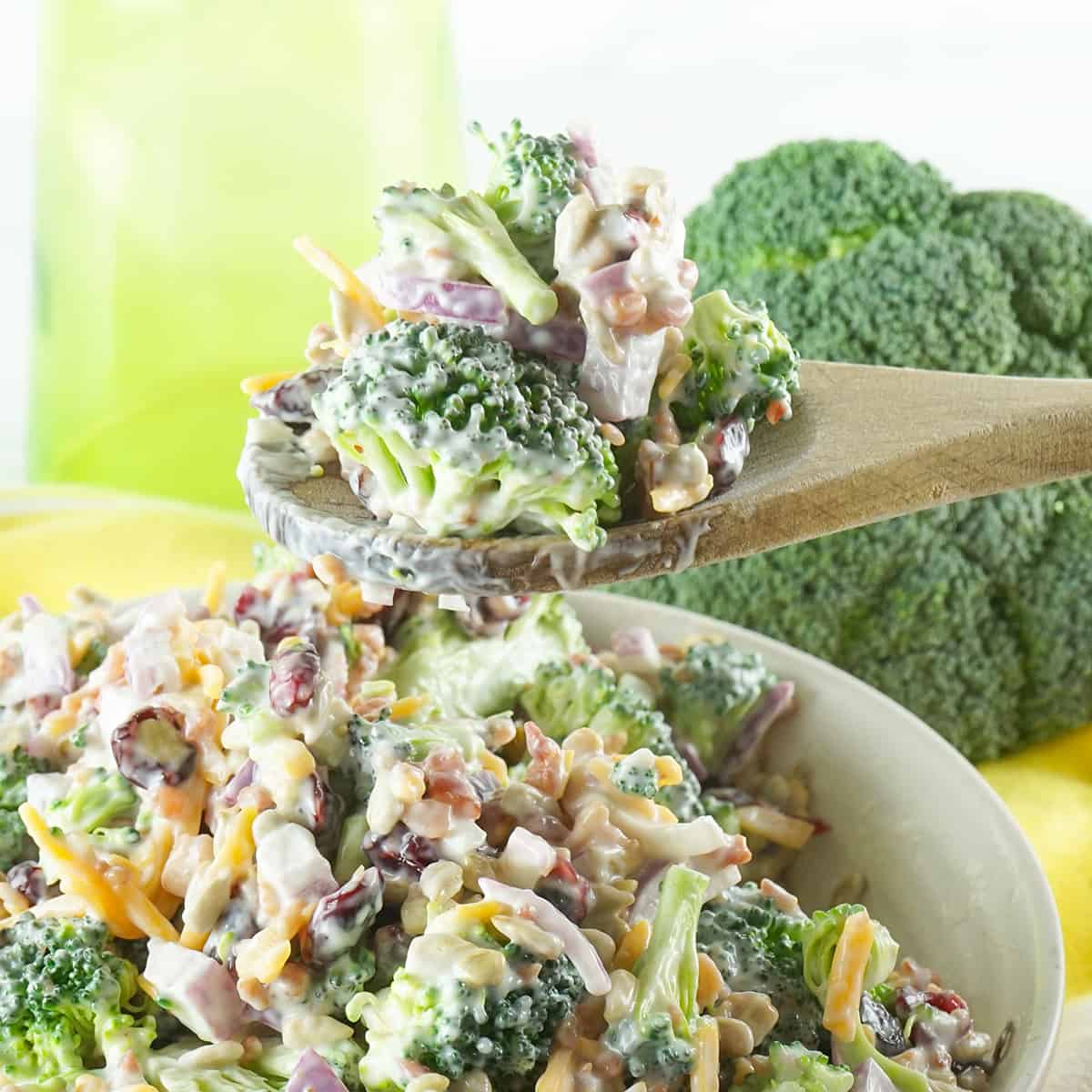 This Blueberry Pineapple Congealed Salad is an old-fashioned southern recipe. It features whole blueberries and crushed pineapple suspended in a jello base topped with a mixture of sweetened cream cheese, sour cream, and walnuts for a wonderfully sweet and tart dish.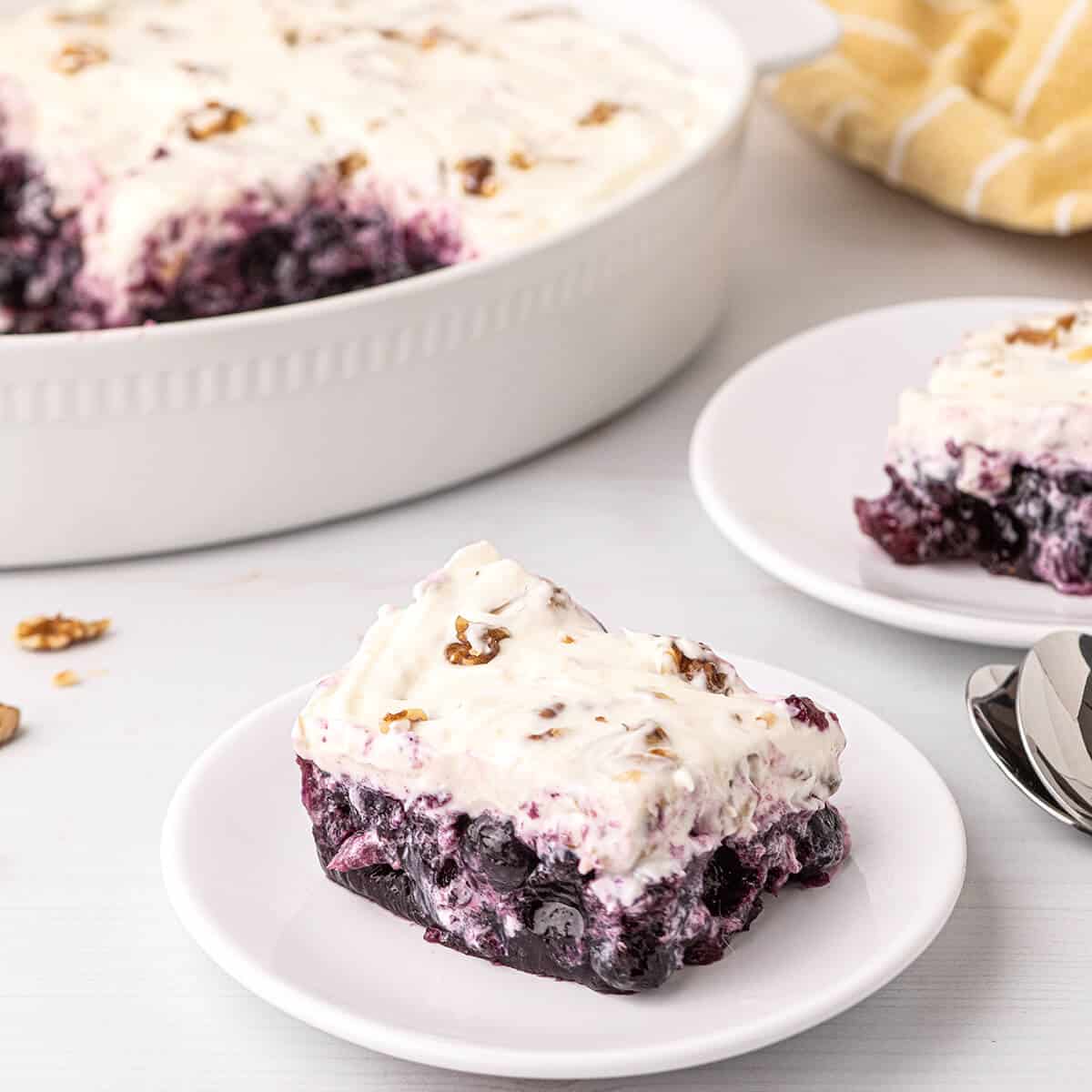 The very essence of summer! A light, refreshing, and healthy Tomato and Avocado Salad. Ready for the table in just 10 minutes. Serve this salad for a quick summer lunch, or at any summer party. It goes great with any grilled protein from fish to chicken to steak and guests always love it!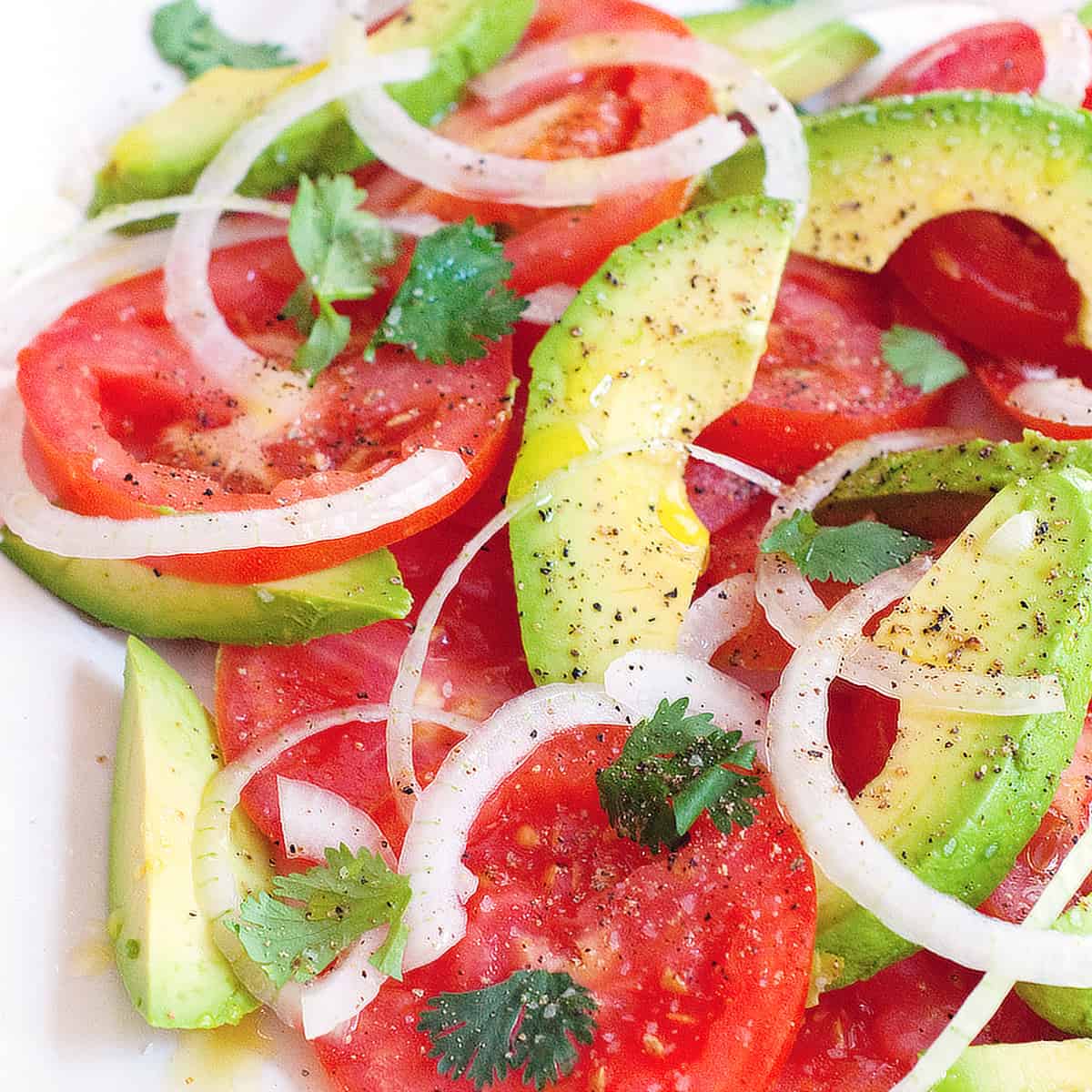 My southern marinated Black Eyed Pea Salad is a versatile and effortless side dish for your next picnic or potluck dinner. It takes 15 minutes to make and lasts for days in the fridge. You'll love the earthy flavor from the peas combined with the bright, tangy marinade!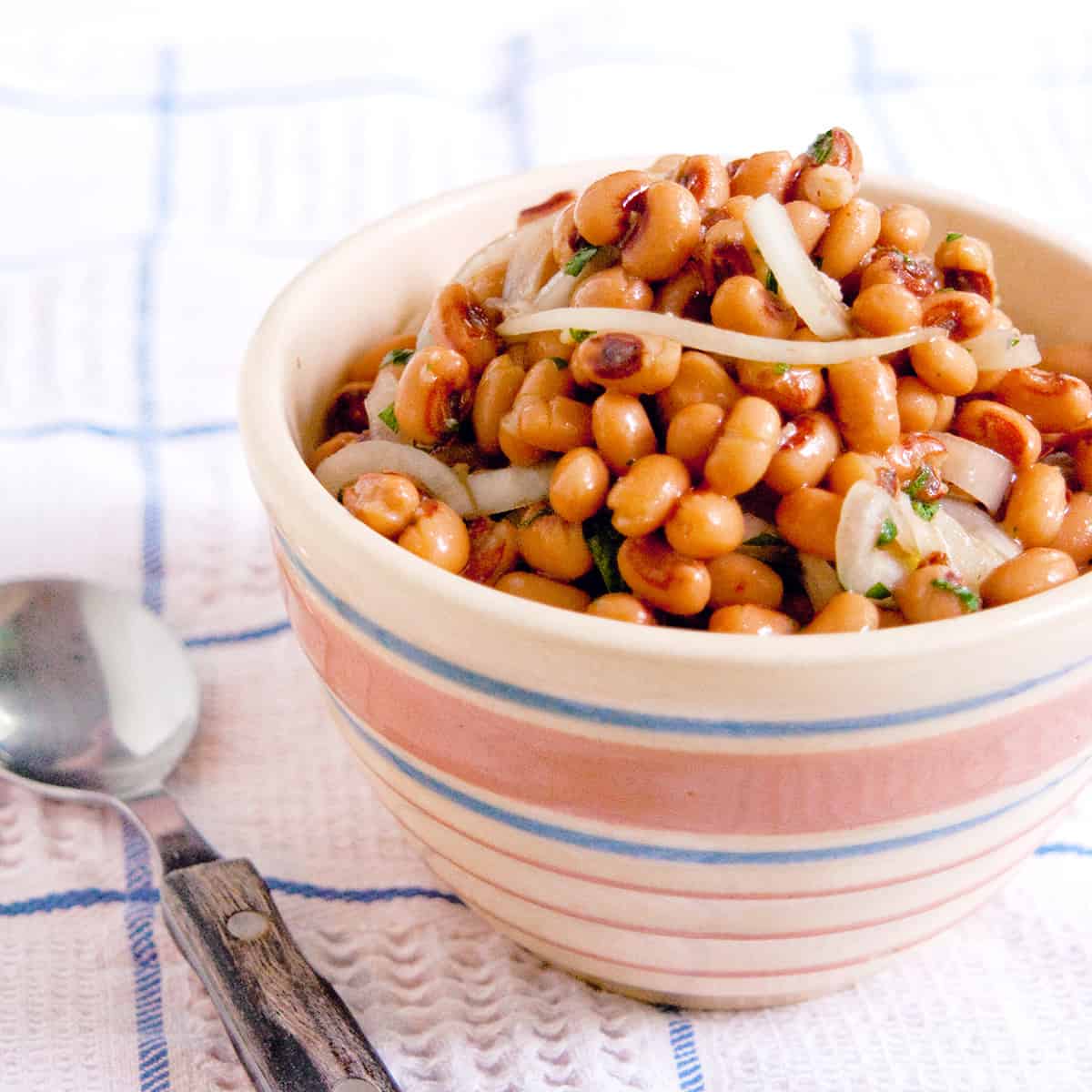 This classic southern recipe is great to make year-round whenever you need a treat that is light and delicious and bursting with color! Sunshine Salad is a traditional gelatin salad, or congealed salad, made with a base of lemon jello mixed with crushed pineapple, shredded carrots, and chopped nuts lending it loads of flavor and delightful textures.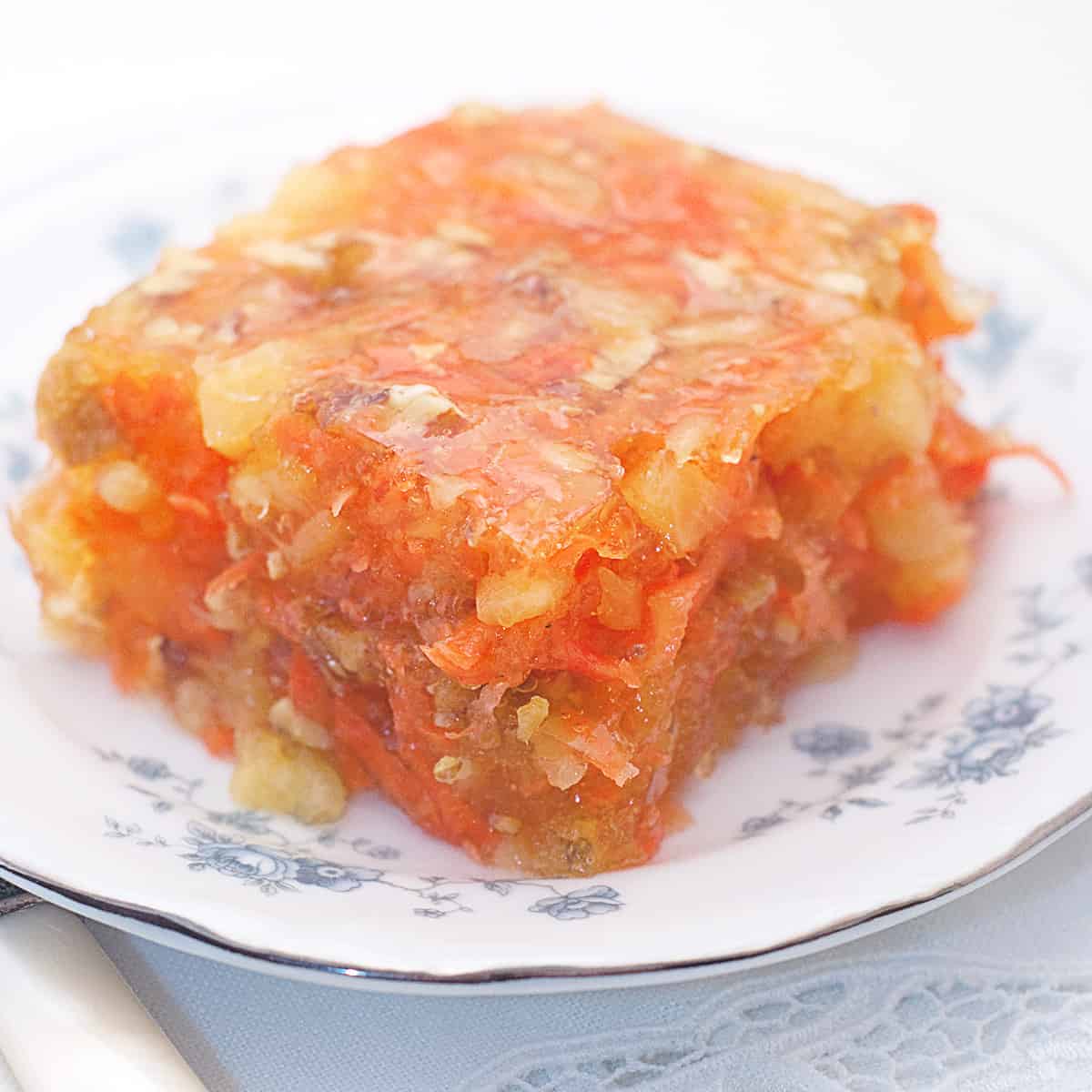 This Lemon Dill Potato Salad is made with warm potatoes dressed with a mixture of olive oil, lemon, and dill. No mayo makes it safer for picnics!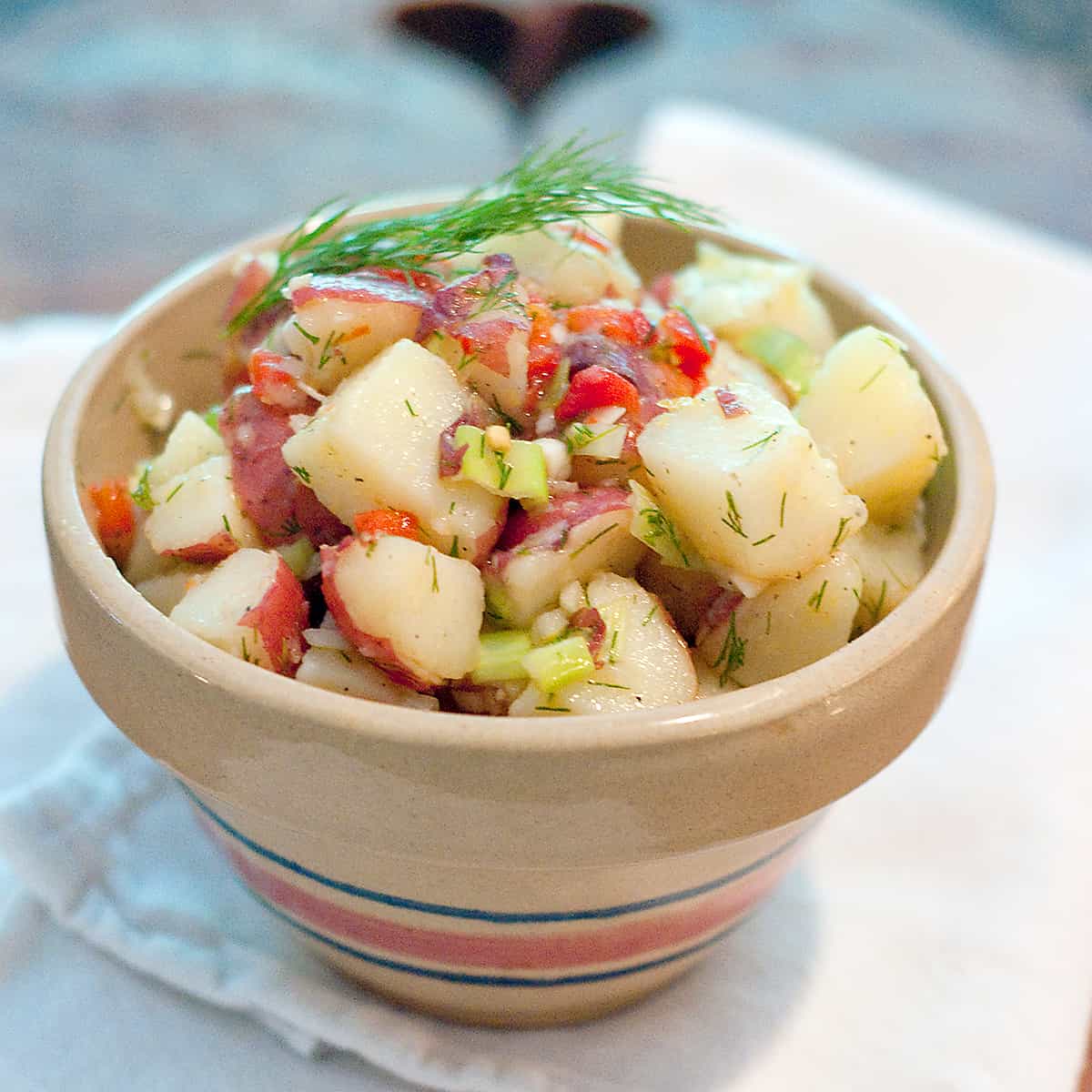 Sweet and Sour Cucumber and Vidalia Onion Salad Recipe – This cucumber and Vidalia onion salad is light, refreshing, and perfect for springtime.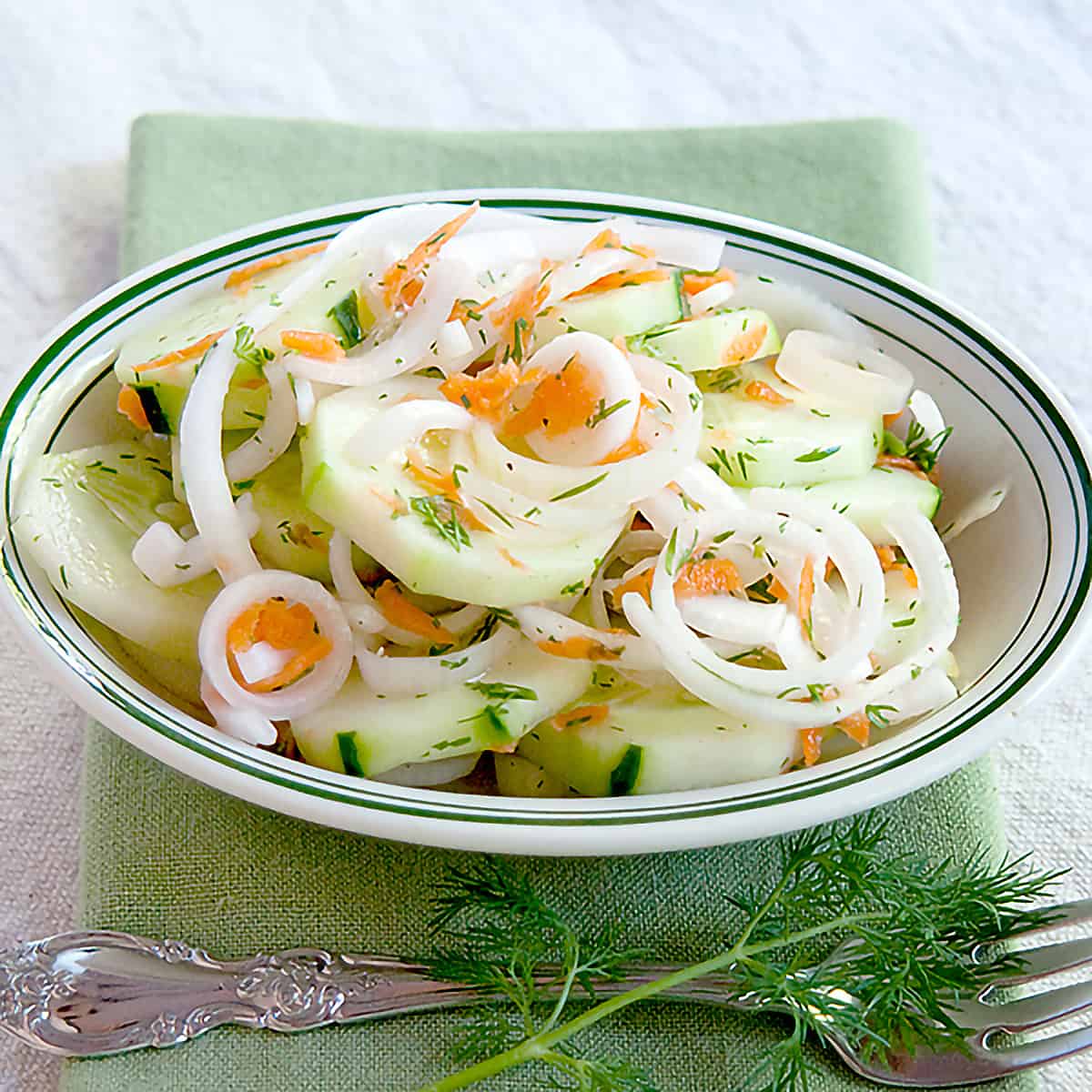 This vintage recipe for Fire and Ice Tomatoes is a sweet-tart salad with fresh summer tomatoes, bell peppers, and sweet Vidalia onions.
Bow Tie Pasta Salad with Tomatoes and Grapes – a surprising combination for a refreshing summery pasta salad. Great for a cookout or picnic!
Texas Caviar combines black-eyed peas, tomatoes, peppers, onions, and cilantro for a light yet substantial summer dip or salad.
Summertime Pasta Salad – a cold pasta salad for Memorial Day weekend that's packed with fresh veggies and lightly dressed with a parmesan and garlic dressing.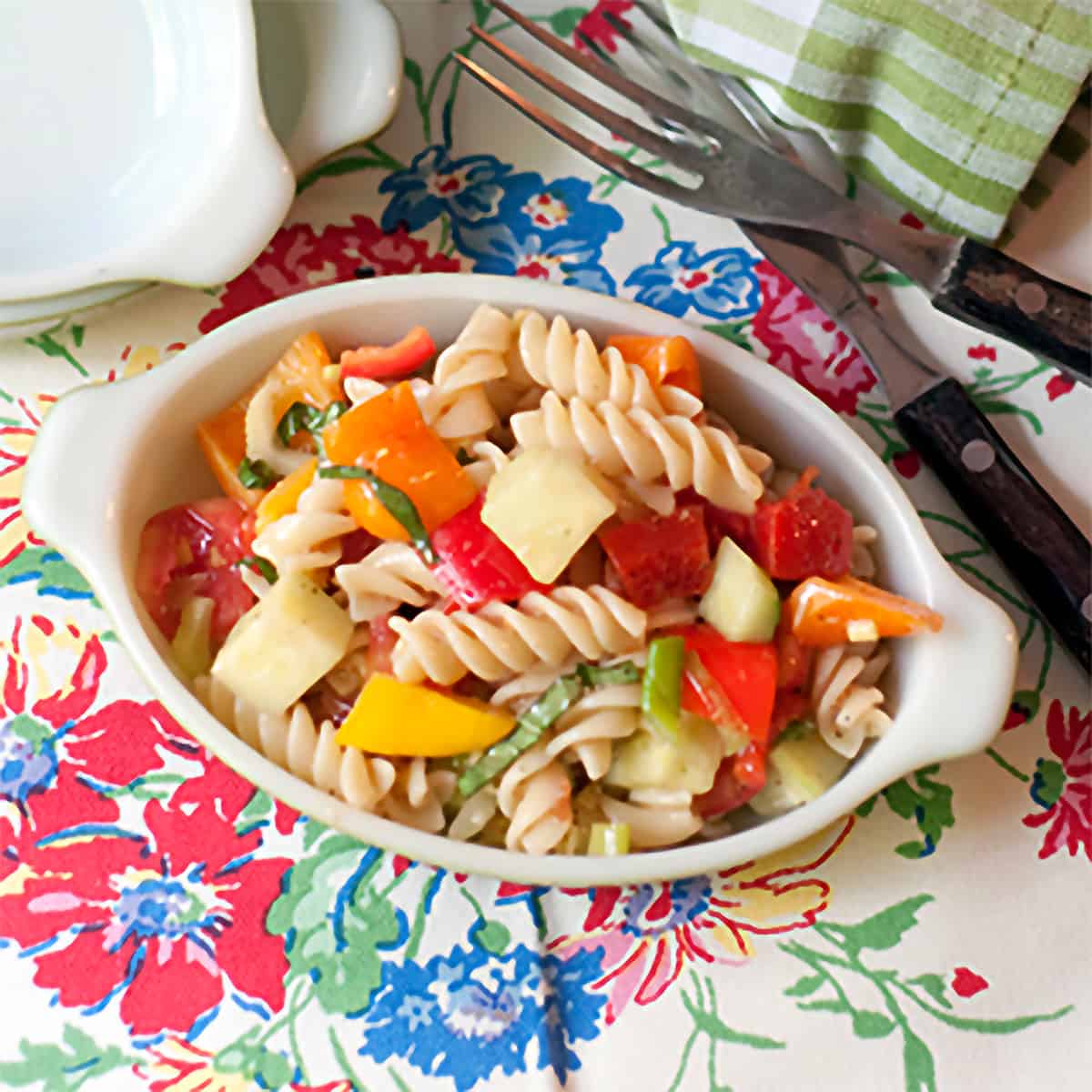 This Lime Congealed Salad is an old-fashioned Southern favorite! It's a mix of lime jello, cream cheese, pineapple, nuts, celery, and marshmallows that stands in as a fantastic salad, side dish, or dessert.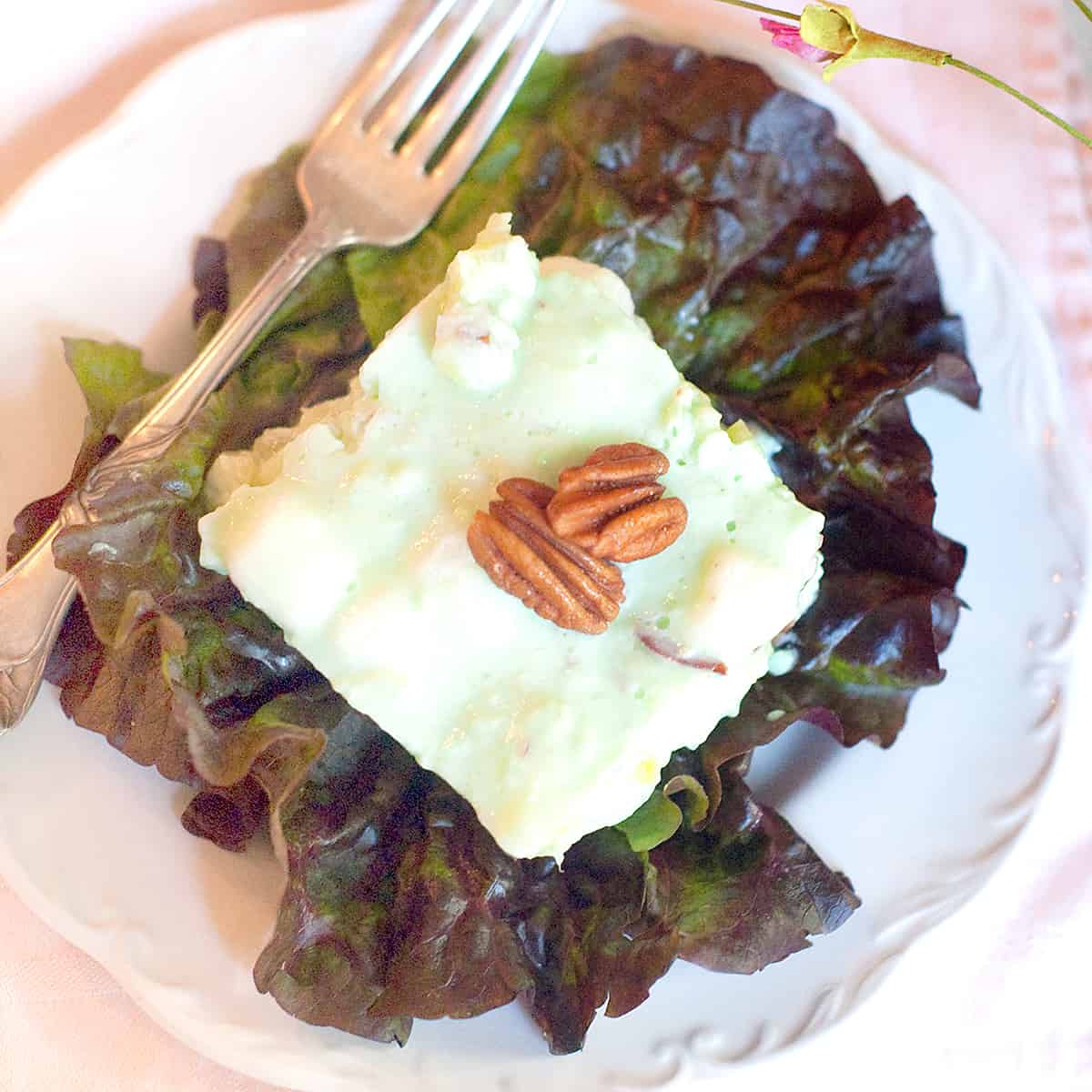 Cucumber Salad with Sour Cream and Dill – this summery cucumber salad is so fresh and light! A great side dish for hot days.
This Strawberry Banana Jello Mold is a refreshing summer-y jello salad with strawberries, bananas, and pineapple.
This refreshing Black Bean and Corn Salad mixes fresh vegetables with canned black beans and corn to make a delicious salad that can be prepared in minutes and requires no cooking at all. It's the perfect low fat and high protein dish to serve as a side for your summer picnics or weeknight dinners!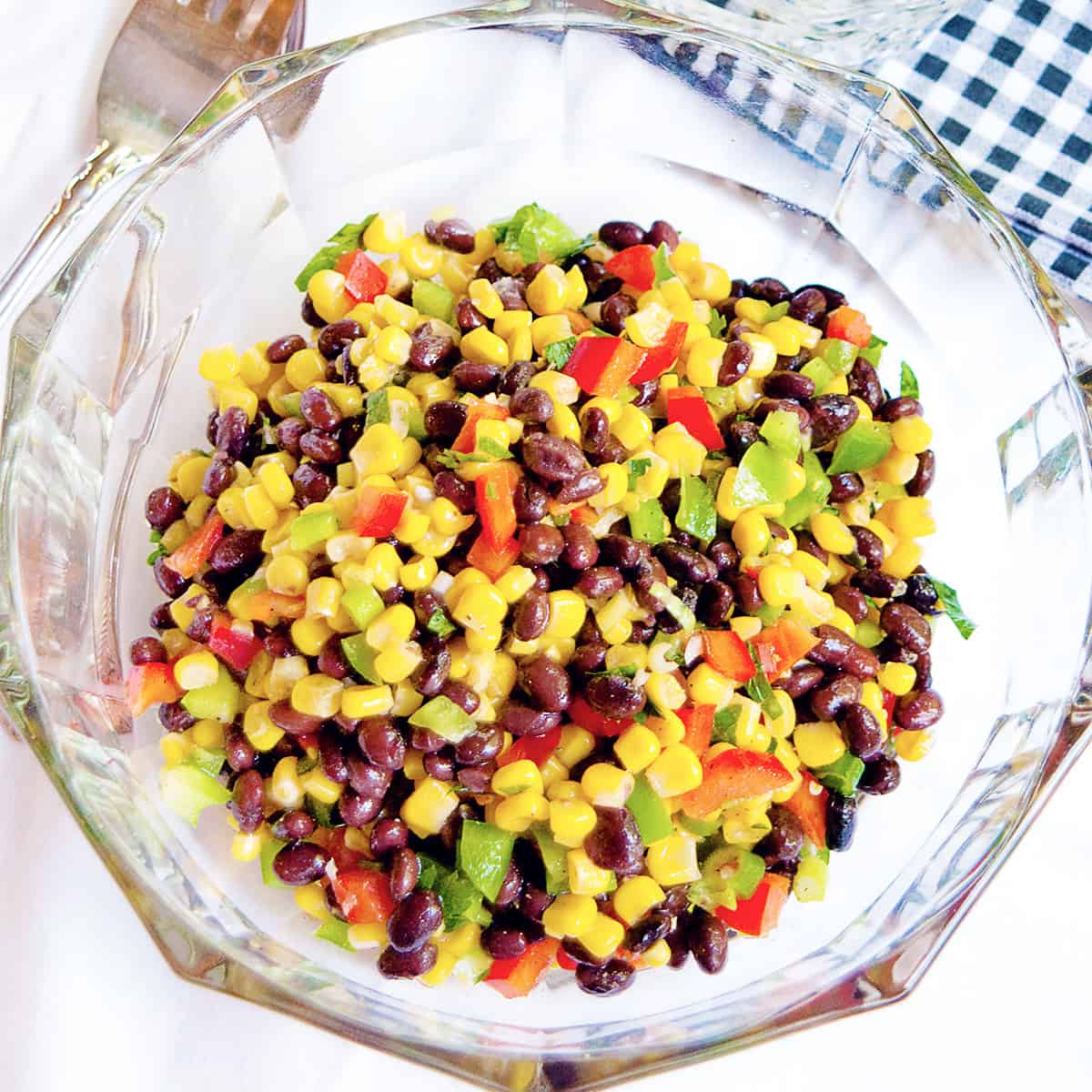 This Minty Watermelon Salad is a light, refreshing combination of watermelon, berries and grapes with a minty, ginger syrup.
Fresh Salad Greens with Classic Vinaigrette – lovely fresh salad greens dressed simply with a classic French vinaigrette recipe.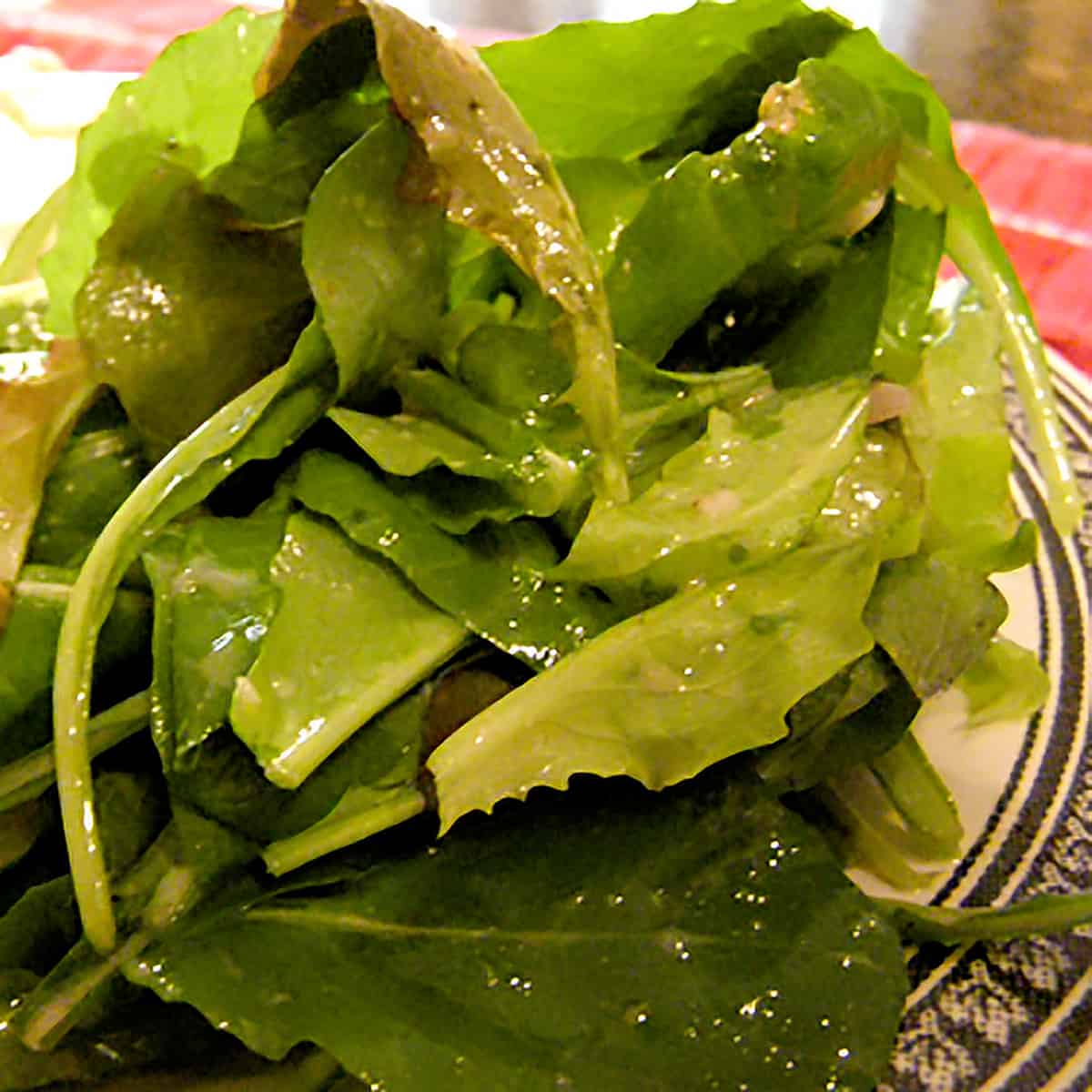 Must Have Salad Bowl
Mix and serve your beautiful fresh salad in a gorgeous wooden bowl!
Check it out >
Meaty Dishes (Ribs, Wings, Steaks, and More!)
If you're looking for a show stopping main dish for your Memorial Day cookout, I've got you covered with my Grilled Steak Salad with Blue Cheese Dressing! This main dish salad features grilled Romaine lettuce and marinated steak topped with blue cheese dressing. All of your guests will ask for the recipe!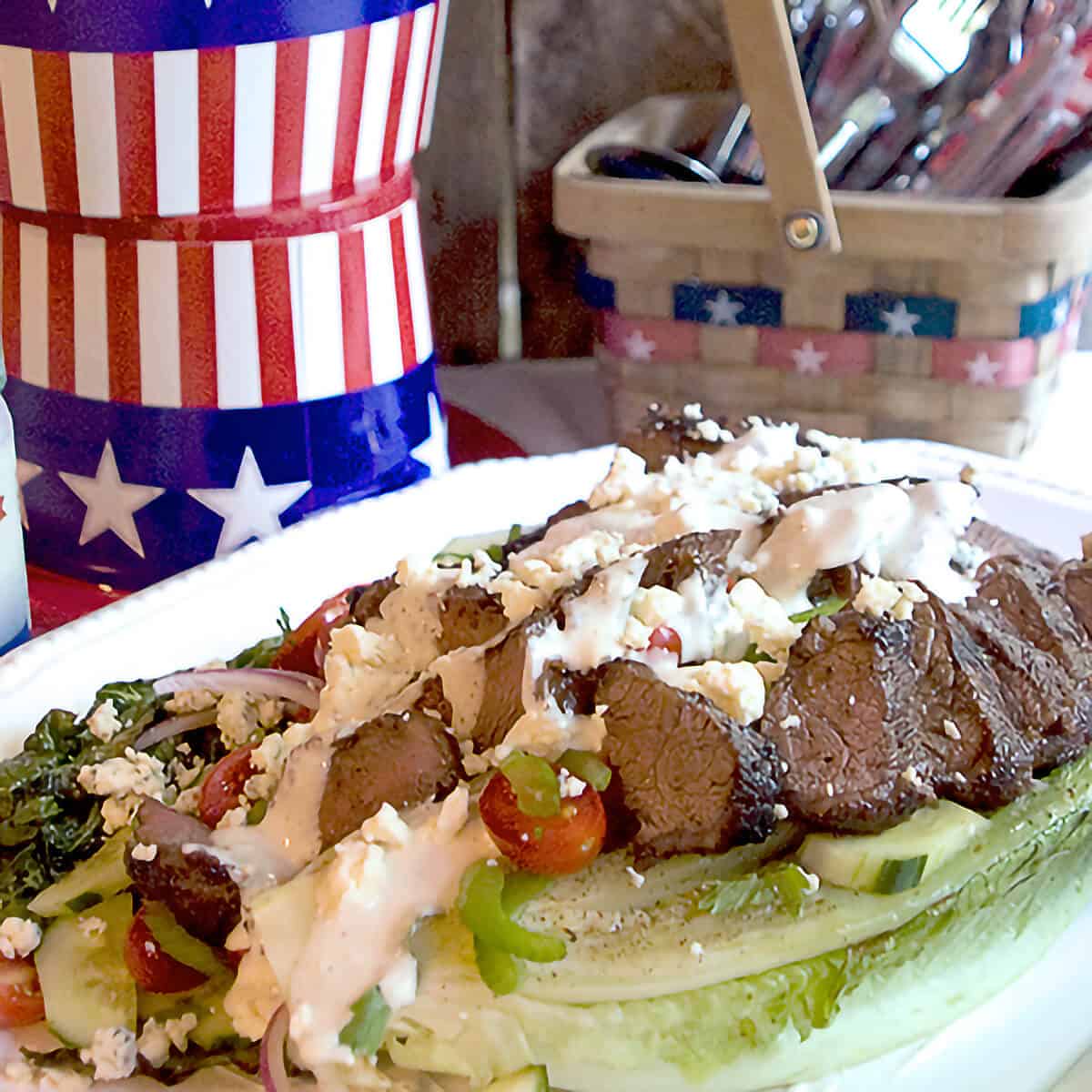 Machaca Burritos are a southwest classic. They're filled with tender, juicy, marinated, and slow-simmered skirt steak, along with tomatoes, onions, peppers, and chilies.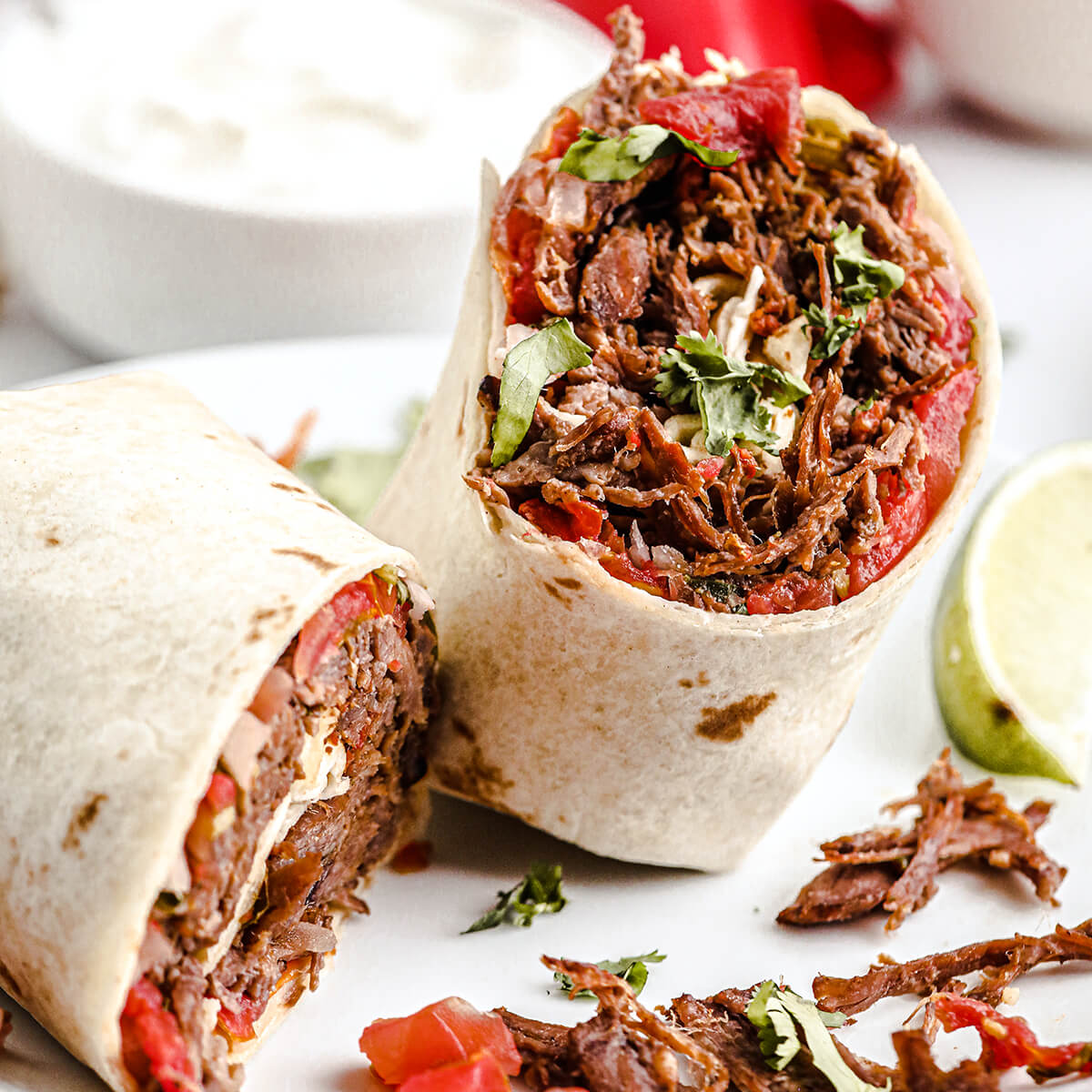 These Slow Cooker Shredded Beef Tacos make a hearty and delicious dinner for busy weeknights! They're full of Tex-Mex flavors and are sure to be a family favorite.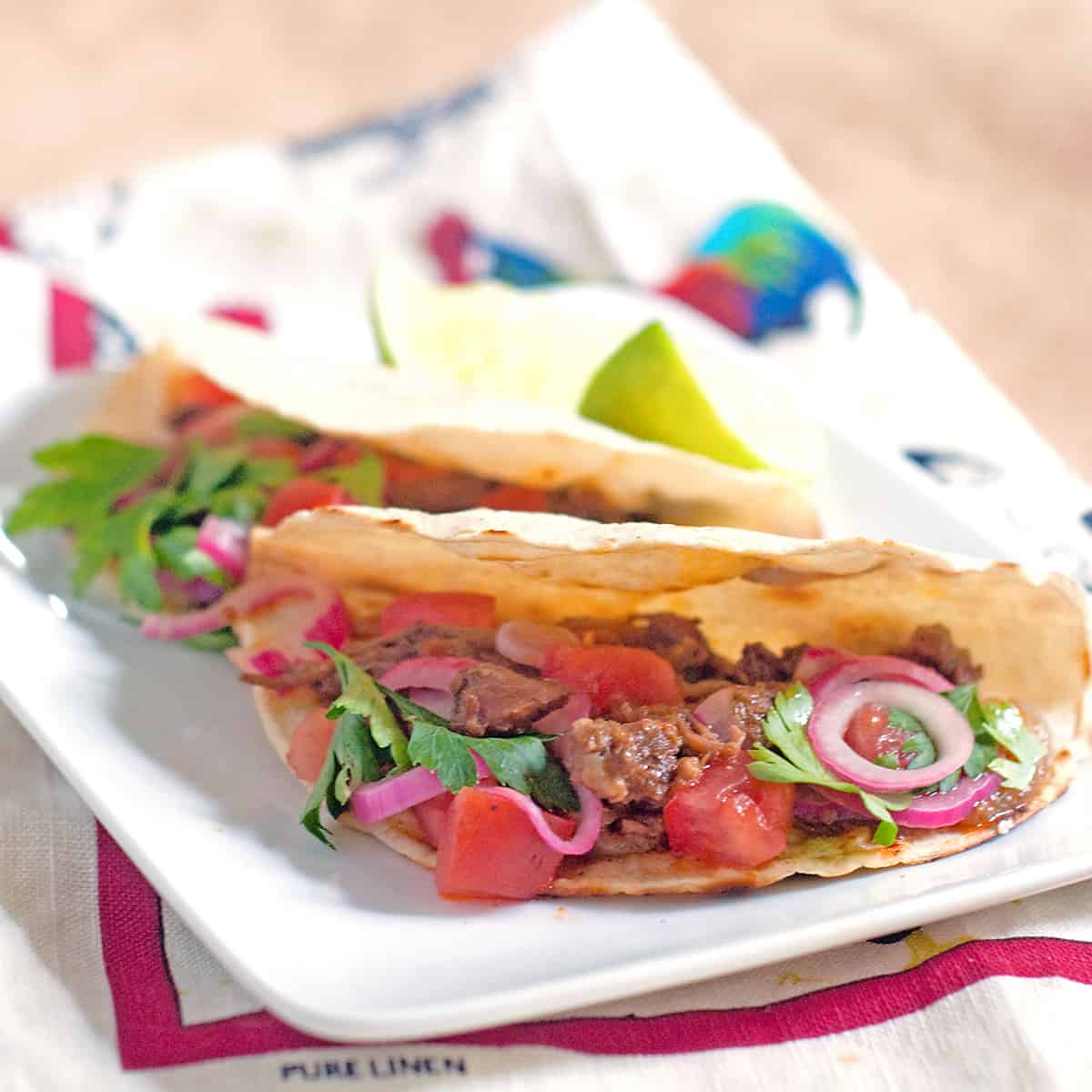 Citrus Marinated Ribeye Steaks – our favorite cut of steak marinated in olive oil, orange, lemon, rosemary, and garlic.
Must Have Gas Grill
Take the party to the lake, the park, or the beach with this great Weber grill!
Check it out >
Carne Asada Tacos – Succulent grilled, marinated flank steak, sliced thin and served with taco toppings.
Crispy, golden brown Fried Catfish fillets served with a side of creamy cheese grits. The centerpiece of any southern fish fry.
In this Marinated Pork Loin recipe, lean pork is marinated in simple, savory flavors, then seared and roasted. The results are a perfectly crisp outside that seals in a succulent and juicy inside. It's a fantastic way to ensure a tender result for this budget-friendly cut of meat.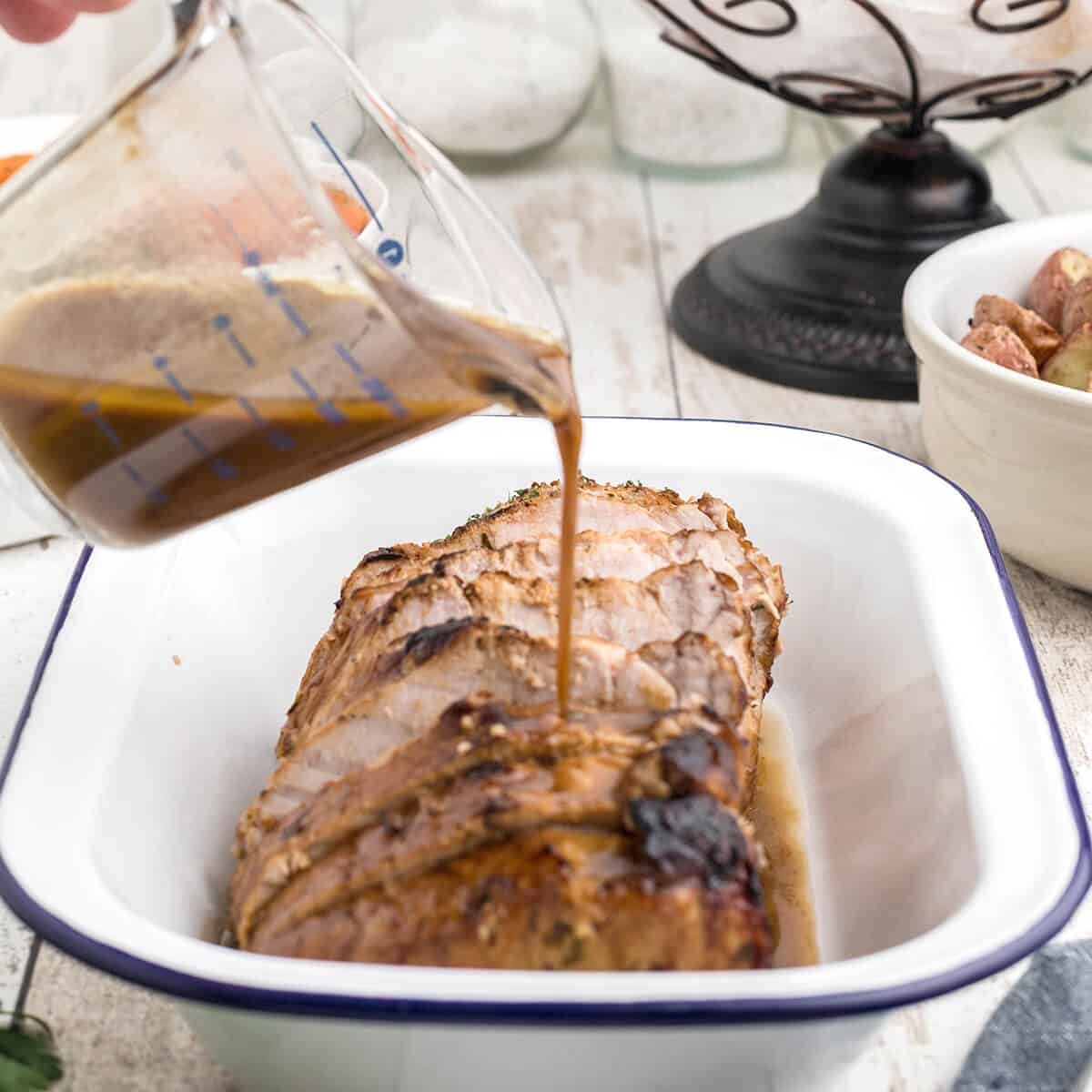 A BLT Pizza is perfect party food! With prep time of 5 minutes, this pizza delivers everything you could ask for on a thin, crispy crust with garlicky Alfredo sauce, mozzarella, grape tomatoes, bacon, and fresh arugula.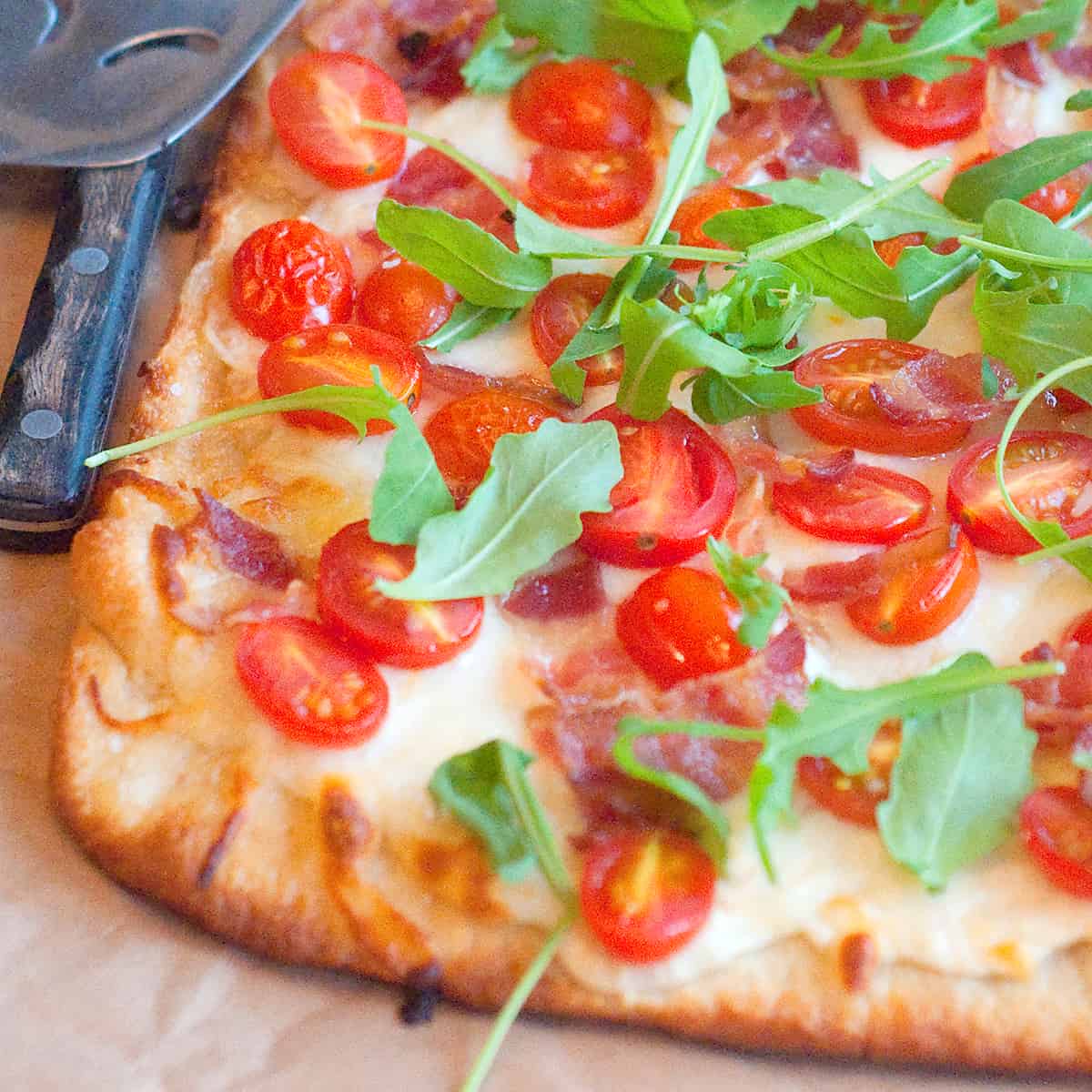 Must Have Pizza Stone
For the best pizza, you just have to try a pizza stone! Your crust will be crisp and delicious!
Check it out >
Slow Cooker Pulled Pork – My fool-proof method for preparing southern style pulled pork shoulder in the slow cooker. Less than 10 minutes of prep time!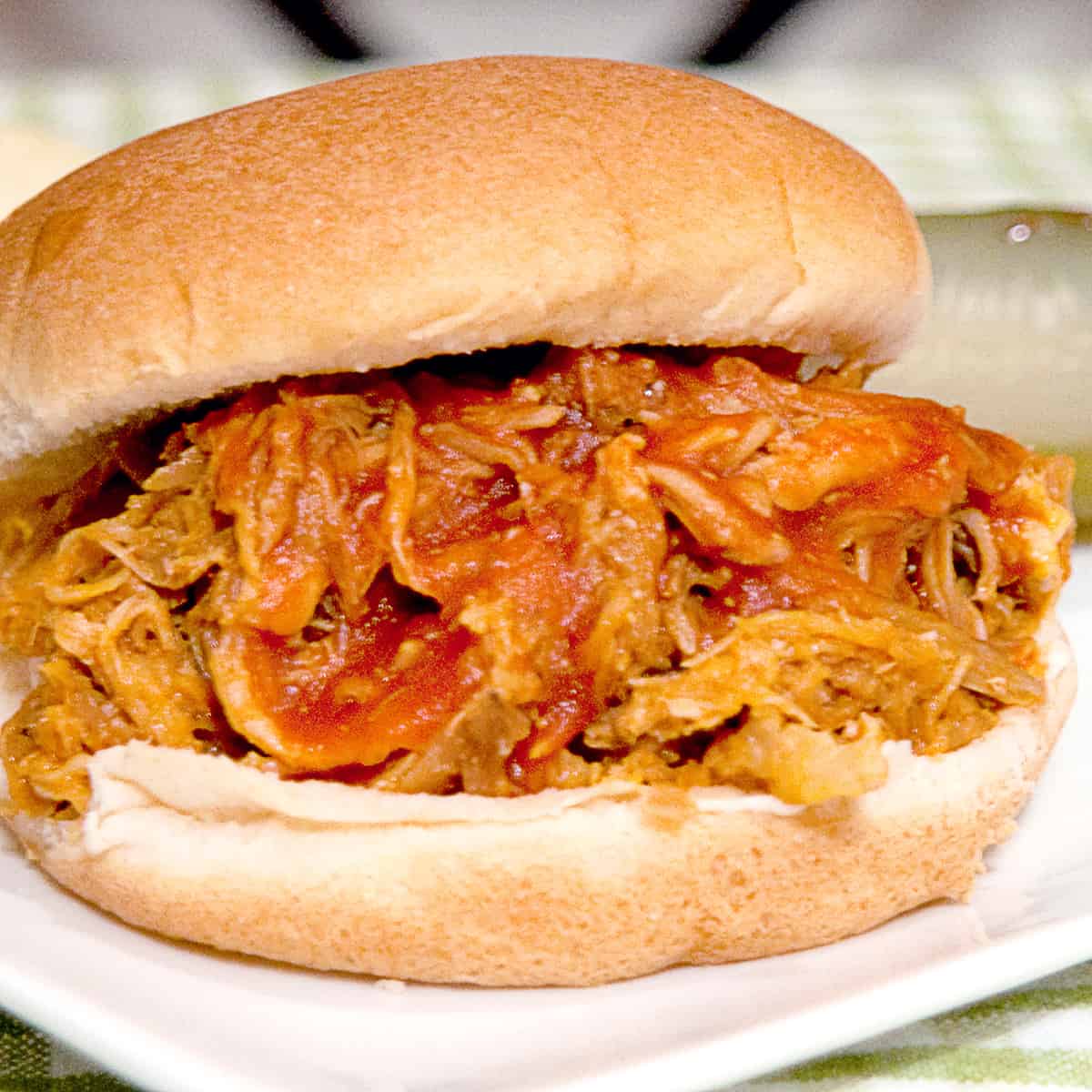 Slow Cooker Barbecued Ribs – These luscious, fall-off-the-bone tender ribs are prepped in a jiffy and cook long and low in the slow cooker.
Real Simple Fried Chicken – My simplest and most authentic recipe for real southern fried chicken. Quick and easy for a party, a family dinner or a special occasion.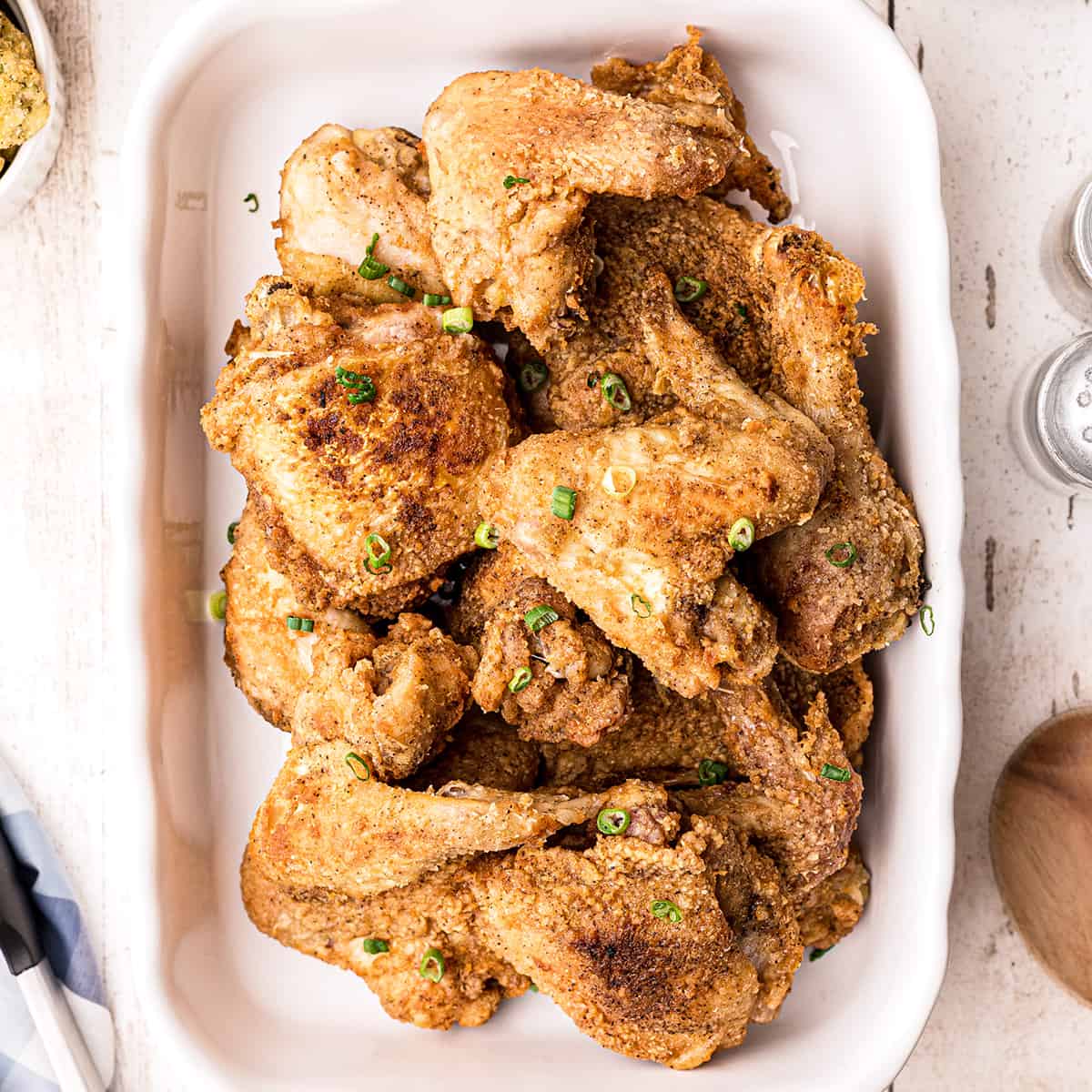 This Grilled Buffalo Chicken Wrap uses all the classic components of Buffalo wings and wraps them up in one nice, neat whole wheat wrap.
Is there anything better than crispy, crunchy fried chicken fingers? My recipe for Nana's Fried Chicken Fingers is ridiculously easy to make and comes with a choice of two dipping sauces – honey mustard and spicy ketchup.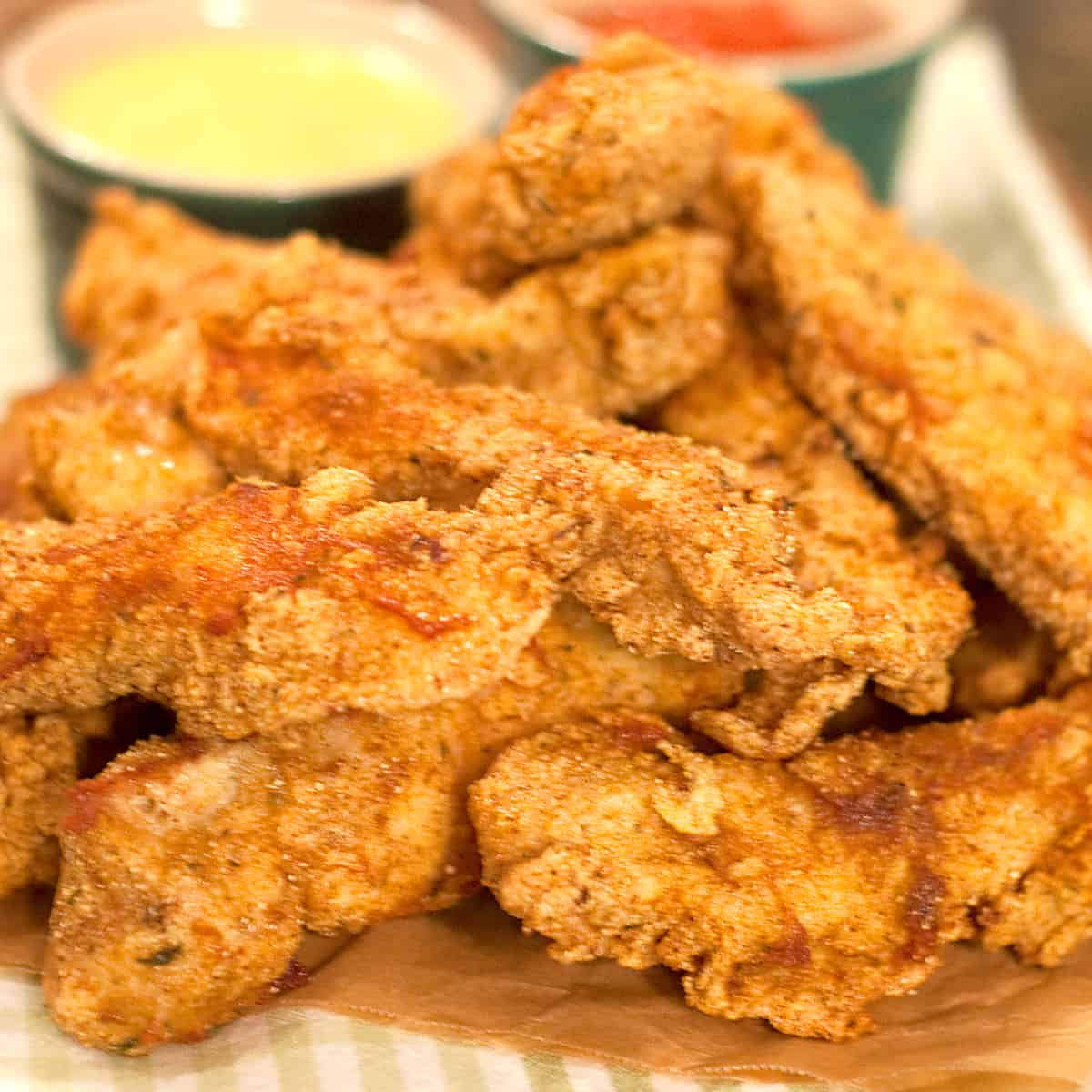 Love wings but don't like the frying? How about if they were just a bit healthier? My Perfect Baked Buffalo Chicken Wings are the answer to both! These baked chicken wings have the classic taste with no messy frying and no added fat. Yet, they're lovely and brown and crispy. And, they're easy to make for a crowd or for the family.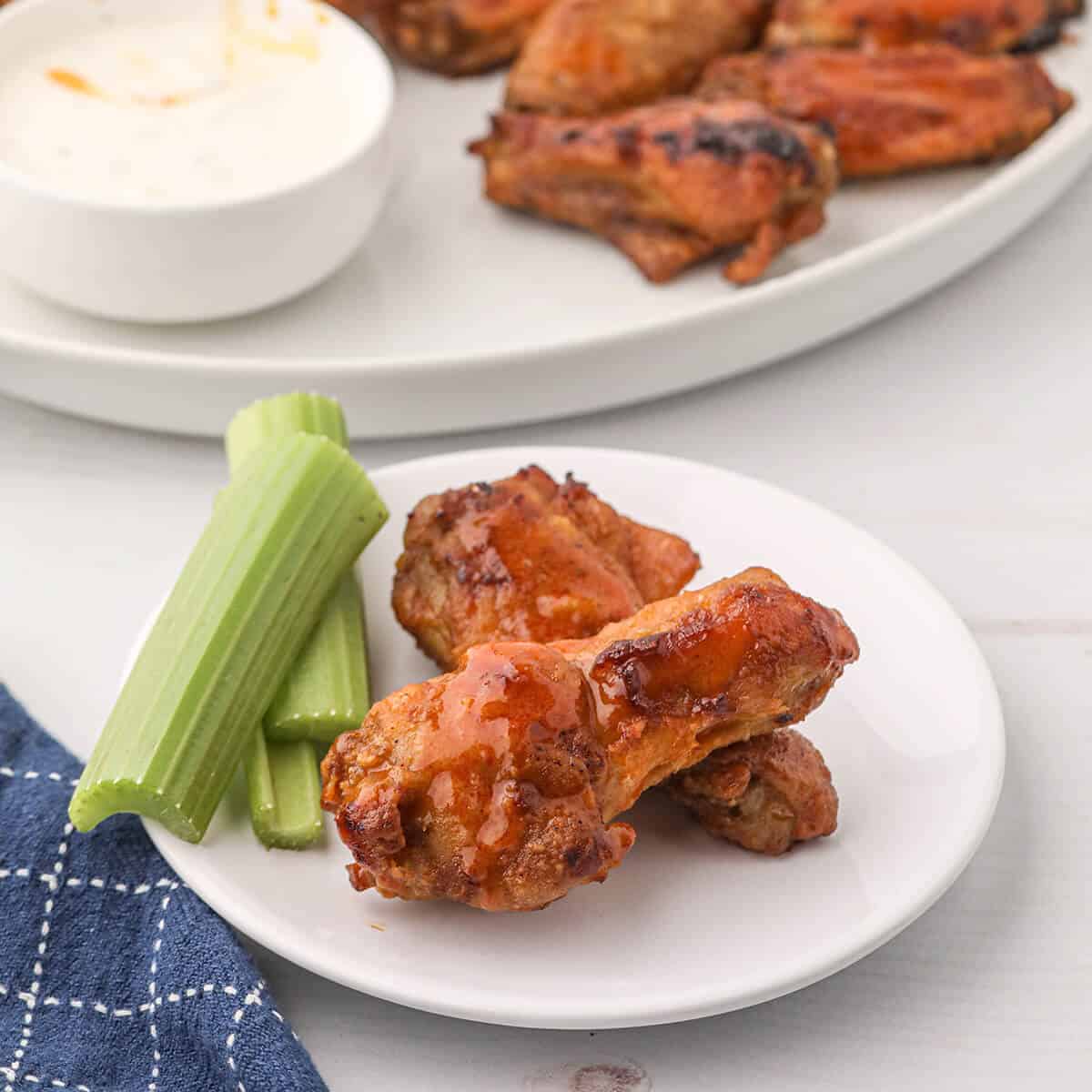 Summer Side Dishes and Snacks
Perk up your favorite soup or chili with these flavor-filled spicy Alabama Fire Crackers. This fiery, buttery combination of very ordinary ingredients is always a hit at parties and perfect alongside salads and soups.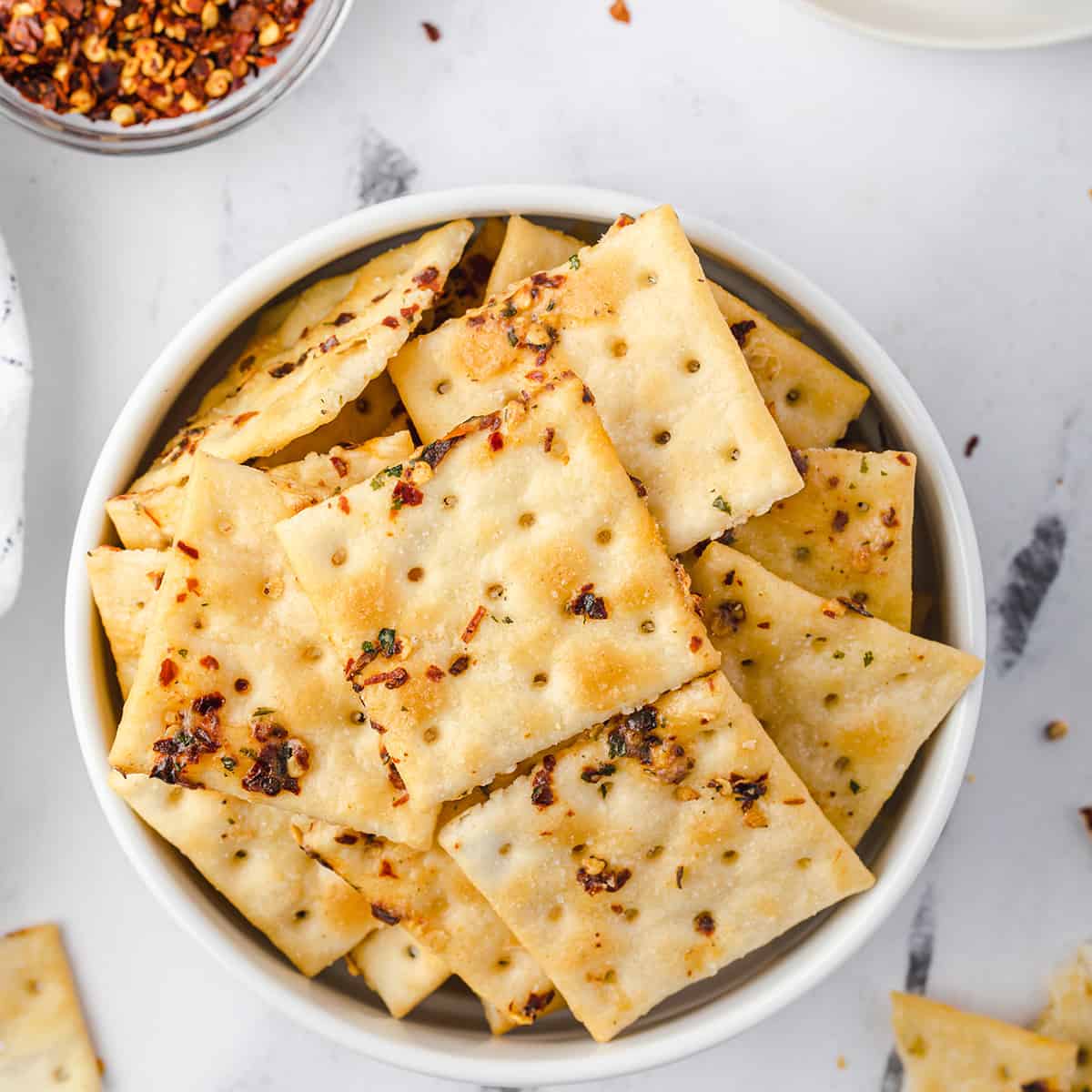 Next time you're hosting a get-together, whip up a batch of these baked Sausage Stuffed Bacon Wrapped Jalapenos and just wait for the compliments! These decadent jalapenos are stuffed with a cheese and sausage filling, wrapped in bacon, and baked to perfection.
Offer your guests a bowl of Garlic Butter and Herb Popcorn. It's popcorn coated with garlic-infused butter and tossed with herbs and celery seed.
Boiled Peanuts – green peanuts cooked in a salty brine. They're a little salty, a little earthy, a lot delicious! A real southern delicacy.
Crispy, herbed, cheese-coated Parmesan Garlic Baked Potato Wedges are the best of french fries without the mess of deep frying.
Spicy Cheese Crackers – these tasty cheese crackers are seasoned with spices and butter and baked briefly to a crispy finish.
Must Have Serving Bowls
Save space on the buffet with thess stackable tiered serving bowls.
Check it out >
Asiago Cheese Crisps – Crispy chips of baked asiago cheese, minced sage, and chopped pine nuts.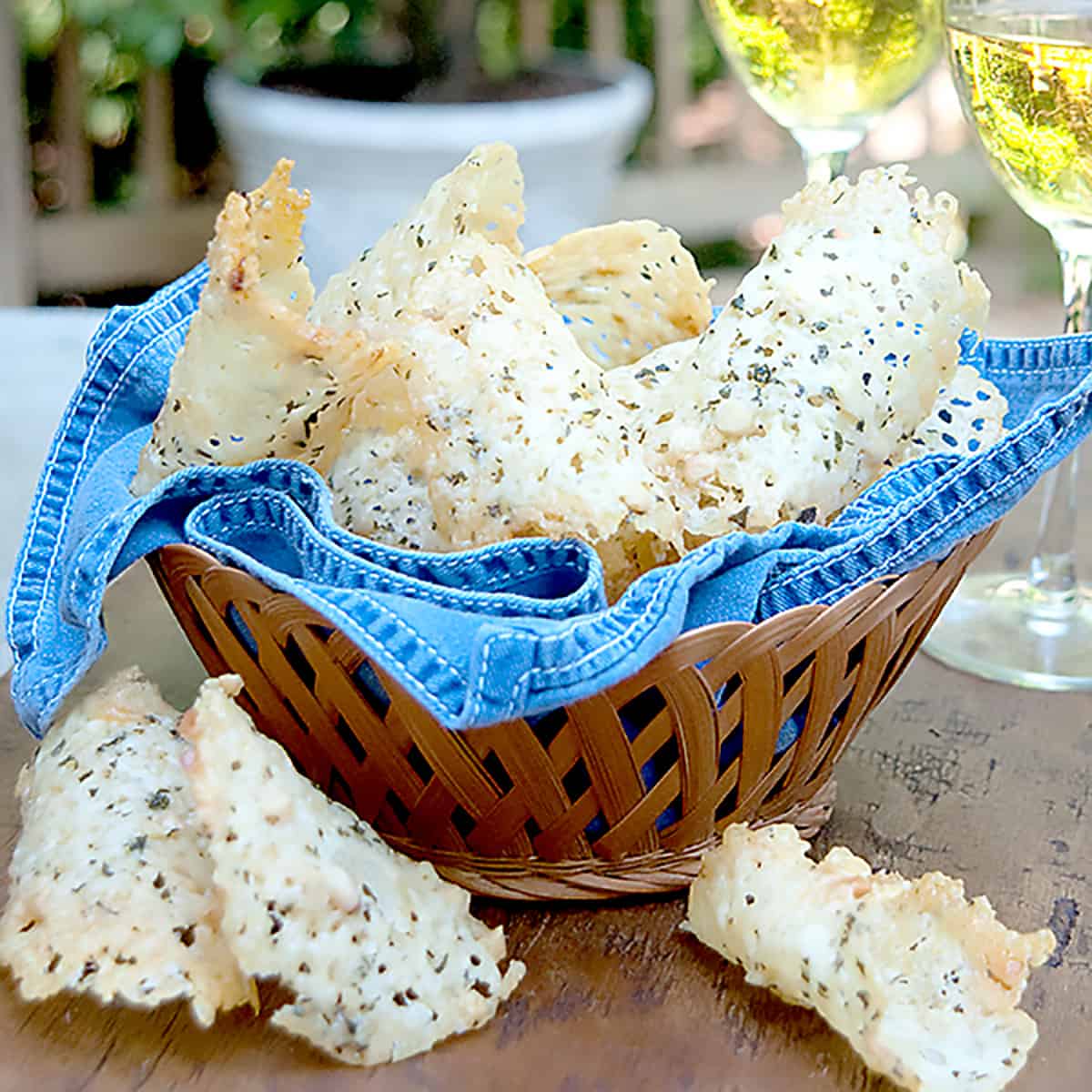 Take your plain baked beans recipe to the next level with these delicious BBQ Beans! Convenient, canned navy beans are baked with a luscious tomato sauce full of onion, bacon, and seasonings for the most scrumptious side dish you've ever tasted.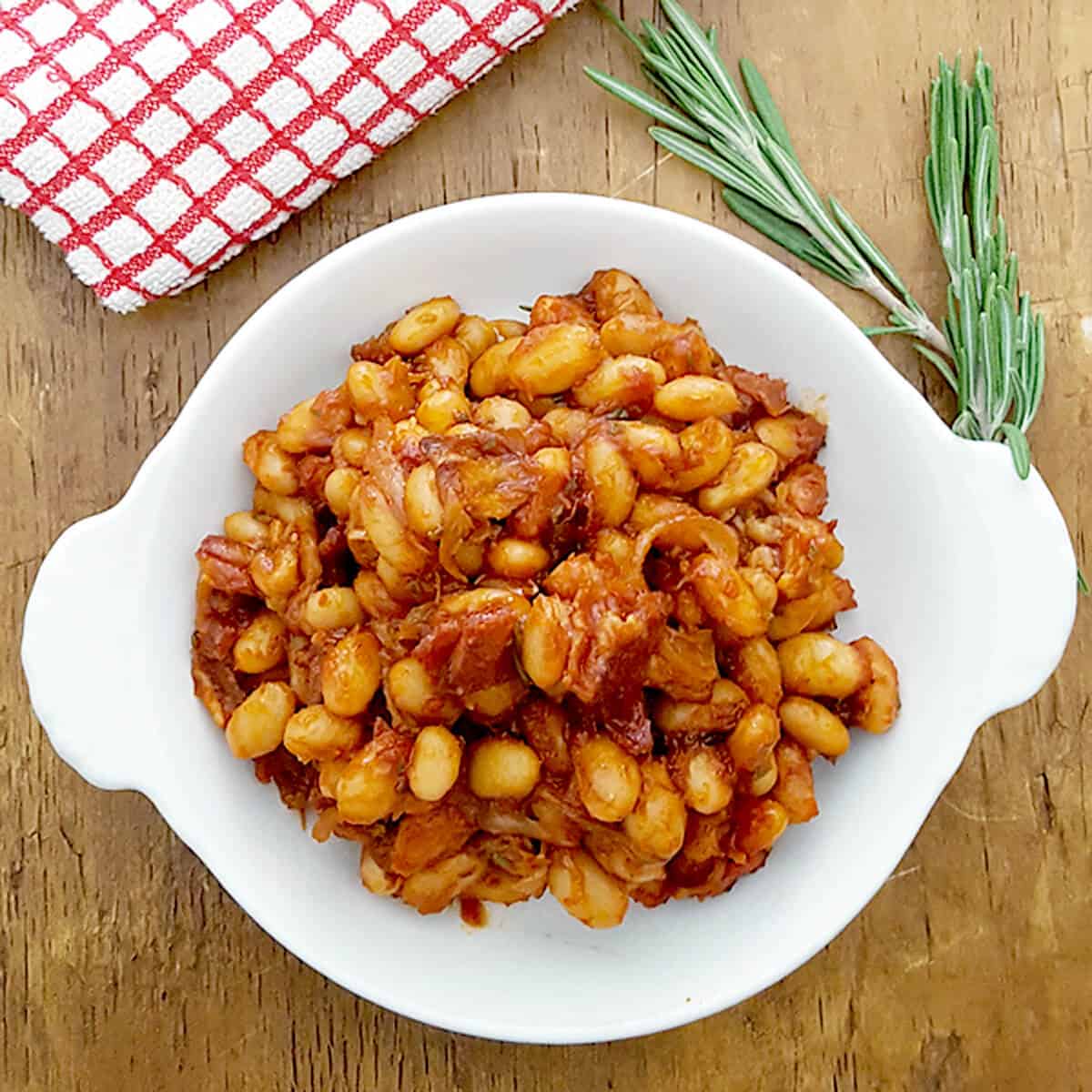 If you're looking for the perfect, most delicious side dish for your next barbecue, then I have the solution for you right here. This is the best Old Fashioned Brunswick Stew recipe! Not only is it a Georgia staple, it's an iconic Southern barbecue side dish containing the most delicious combination of meat and vegetables you've ever tasted.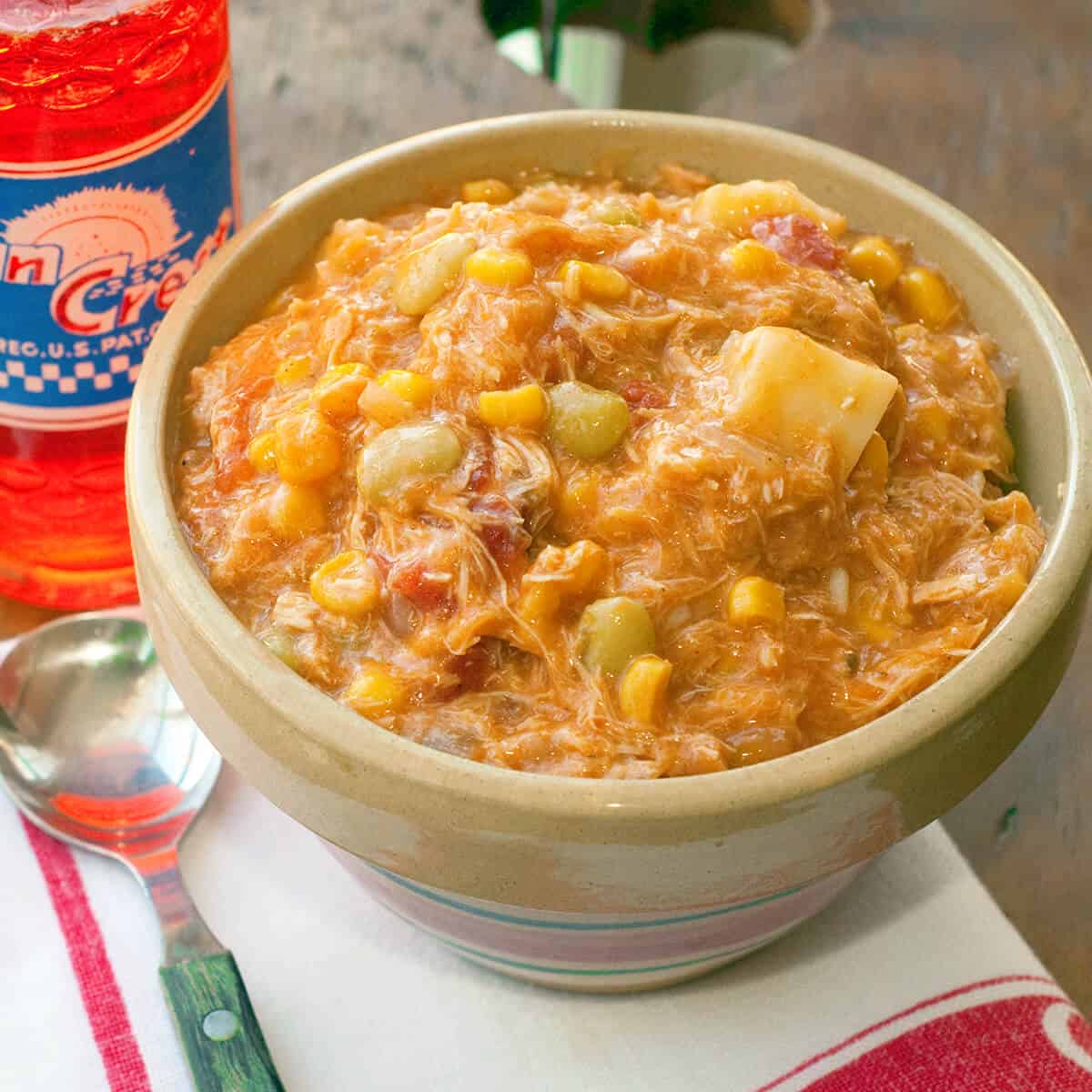 Make these Easy Refrigerator Pickled Peppers as a sweet, tart, and spicy accompaniment for any meal! They're especially delicious with fresh summer vegetables.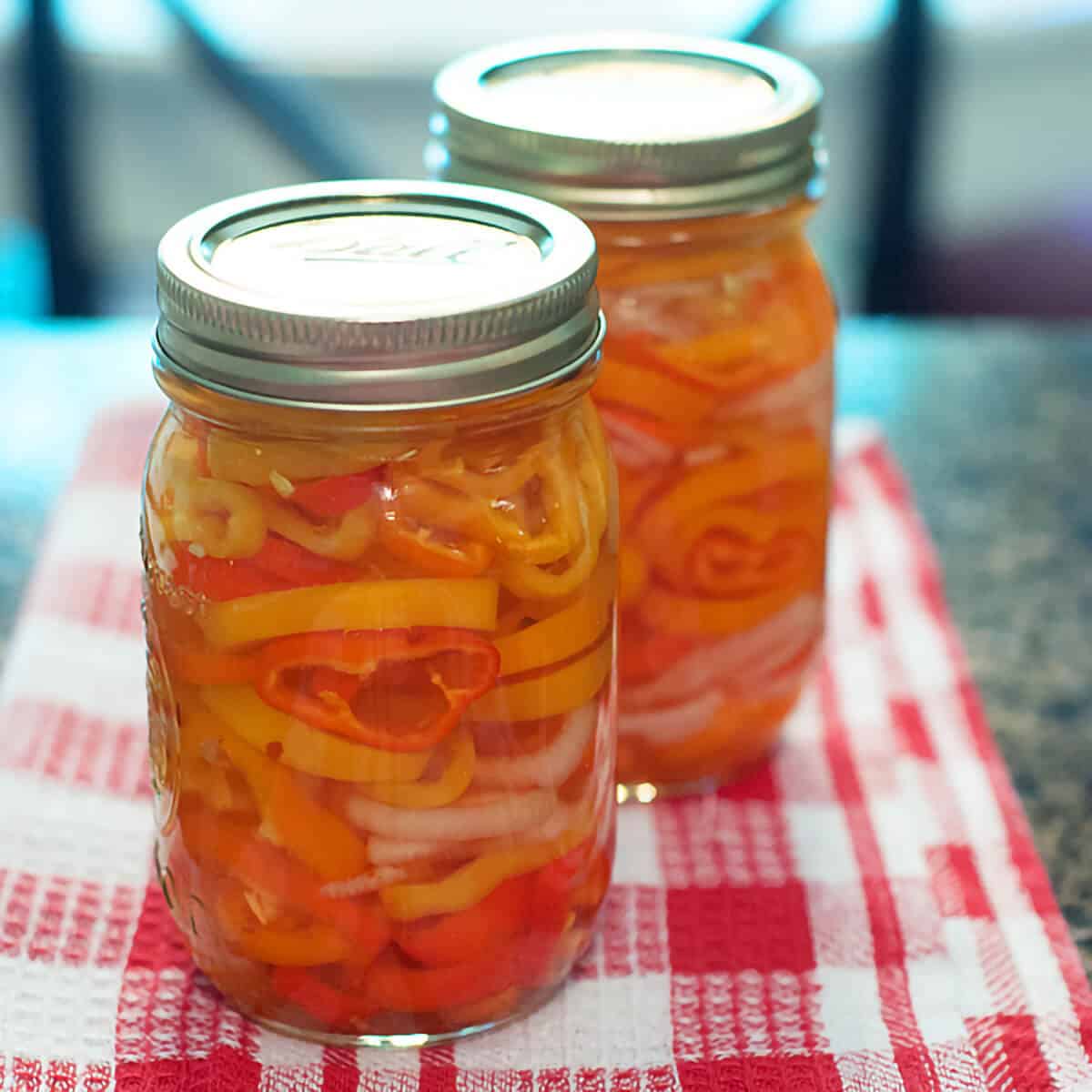 Delicious, crispy Refrigerator Kosher Dill Pickles without the canning process! If you're a dill pickle fan but not enthusiastic about canning, you'll love my copycat recipe of the famous Claussen brand of dill pickles found in your grocery store's refrigerator case.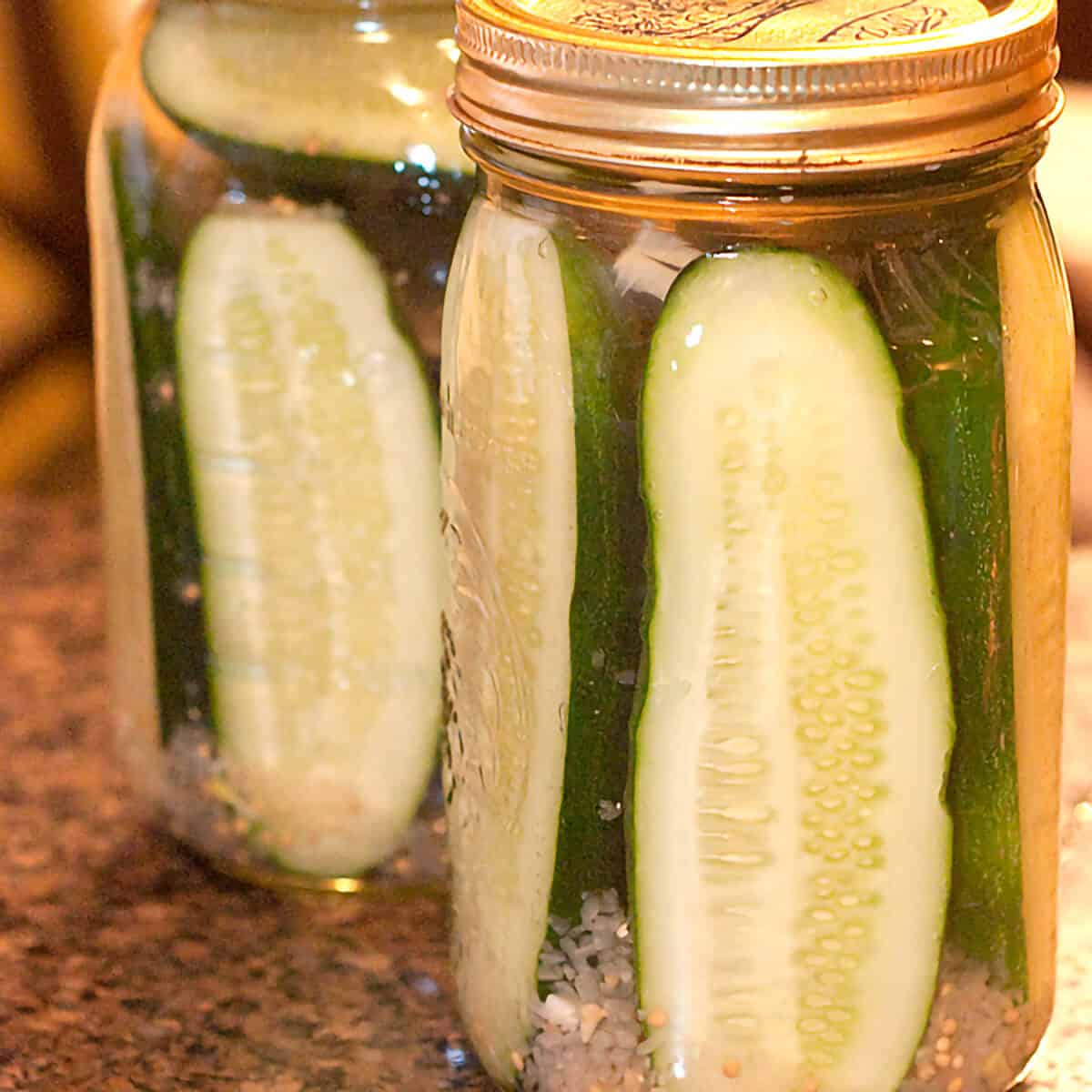 A Classic Deviled Eggs recipe with a touch of mustard and sweet pickle relish. A must have for your summer parties.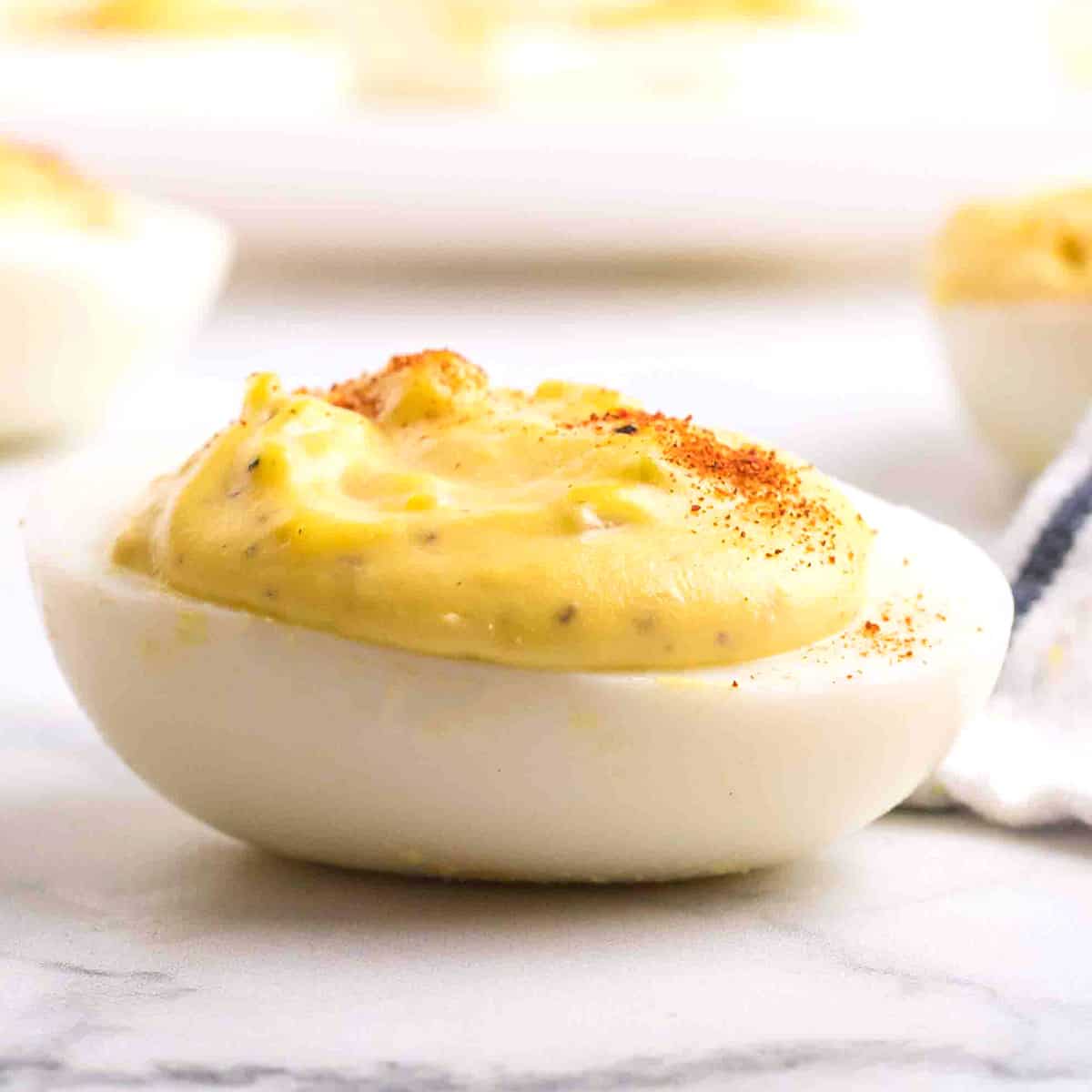 Delicious Dips and Spreads
This Refried Bean Dip will be the hit of your next party! With its layer upon layer of Tex-Mex ingredients, it's always the first appetizer to go at any get-together. Creamy refried beans and hearty seasoned beef are combined with salsa, black olives, and green onions topped with sour cream and cheese to make the best dip this side of the border.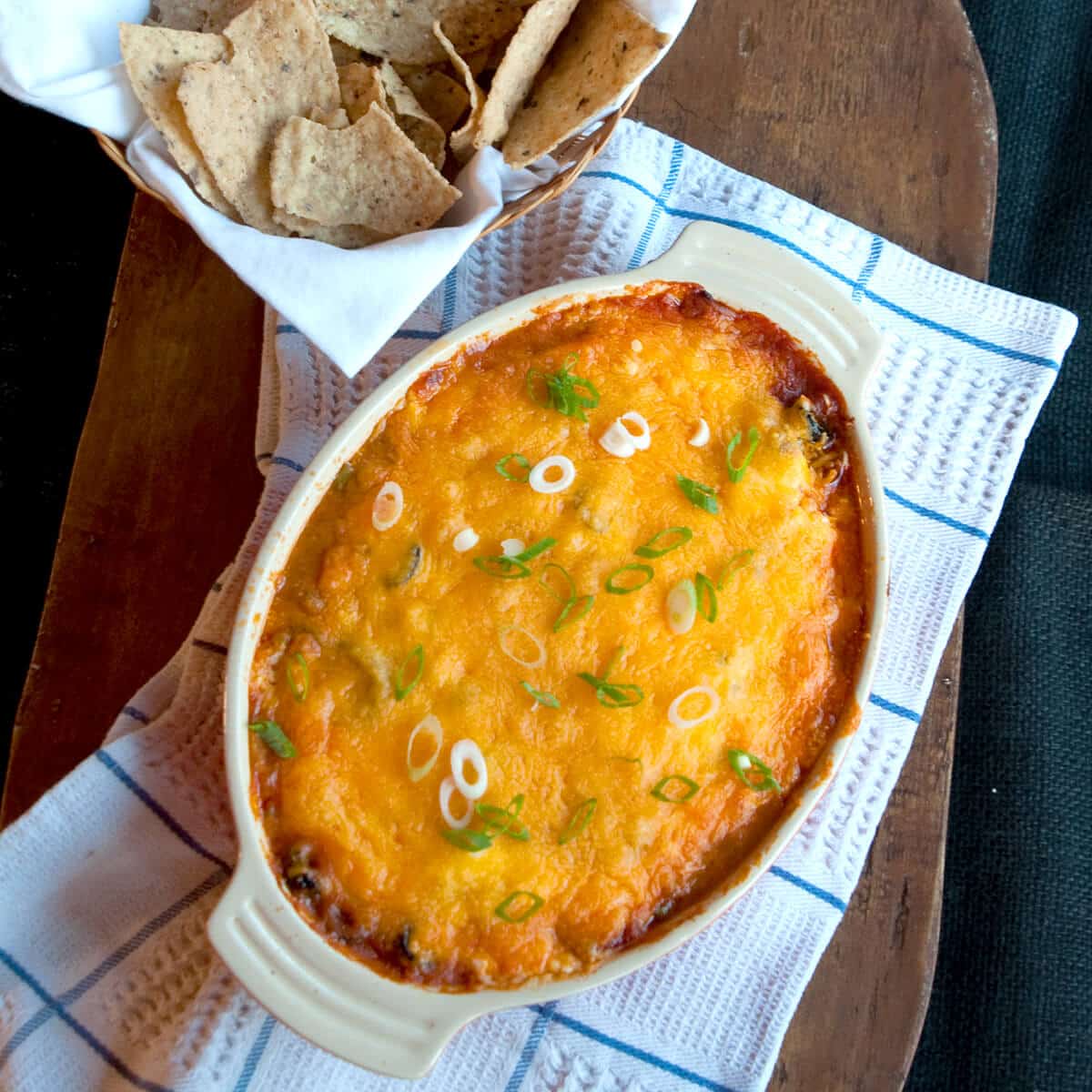 This delicious Blue Cheese Dip is perfect with raw vegetables or alongside Buffalo chicken wings. You could even put a dollop on your burger!
Beer and Three Cheese Dip – Beer combines with cheddar, cream cheese, and Romano in this luscious dip. Serve in a hollowed bread bowl with lots of dippers.
Sausage Cheese Dip – That famous cheese and salsa dip with a little extra something.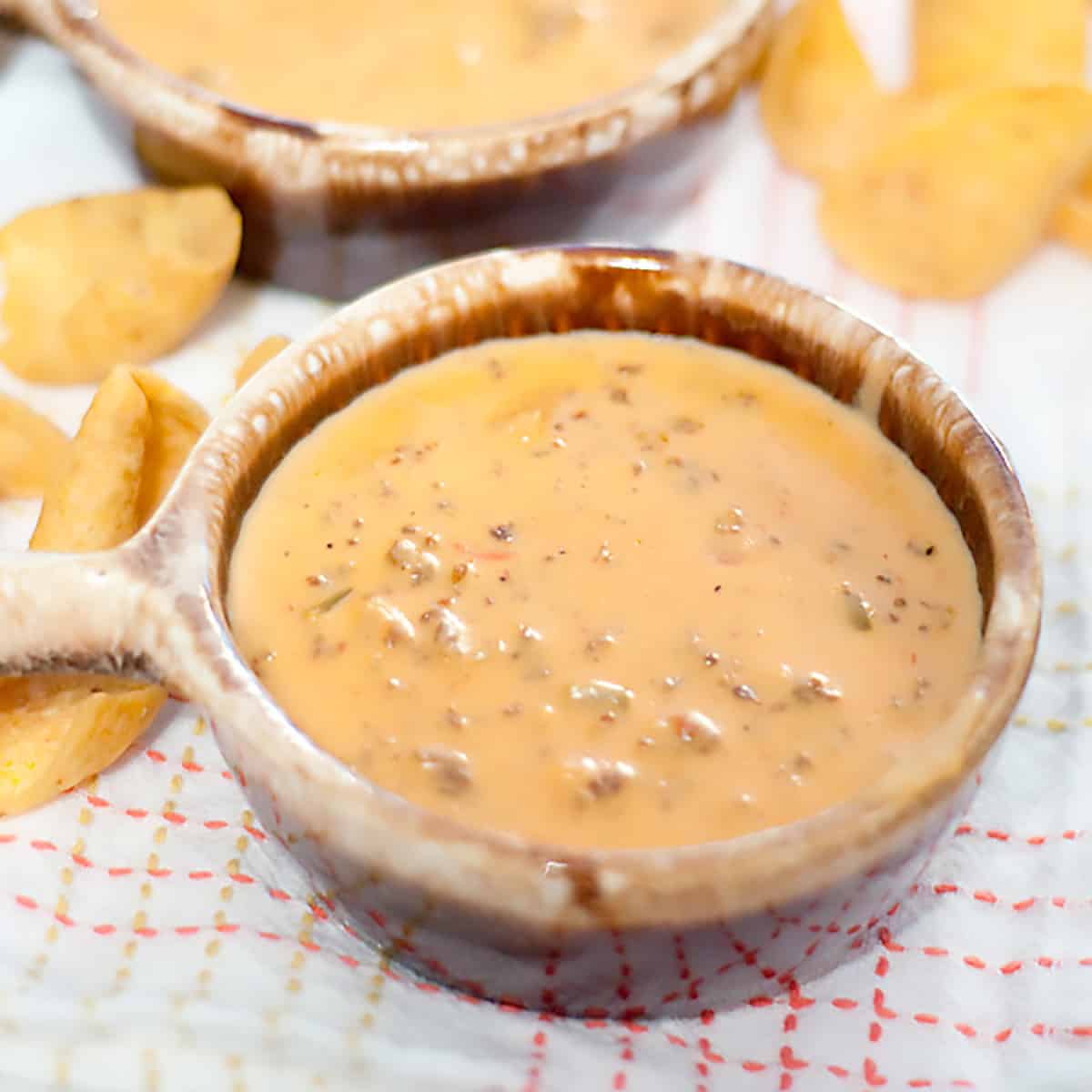 For the ultimate party indulgence, serve your guests this luscious Hot Baked Crab Dip that's ready in under 30 minutes. Lump crab meat, cream cheese, and horseradish are baked together to make the perfect appetizer.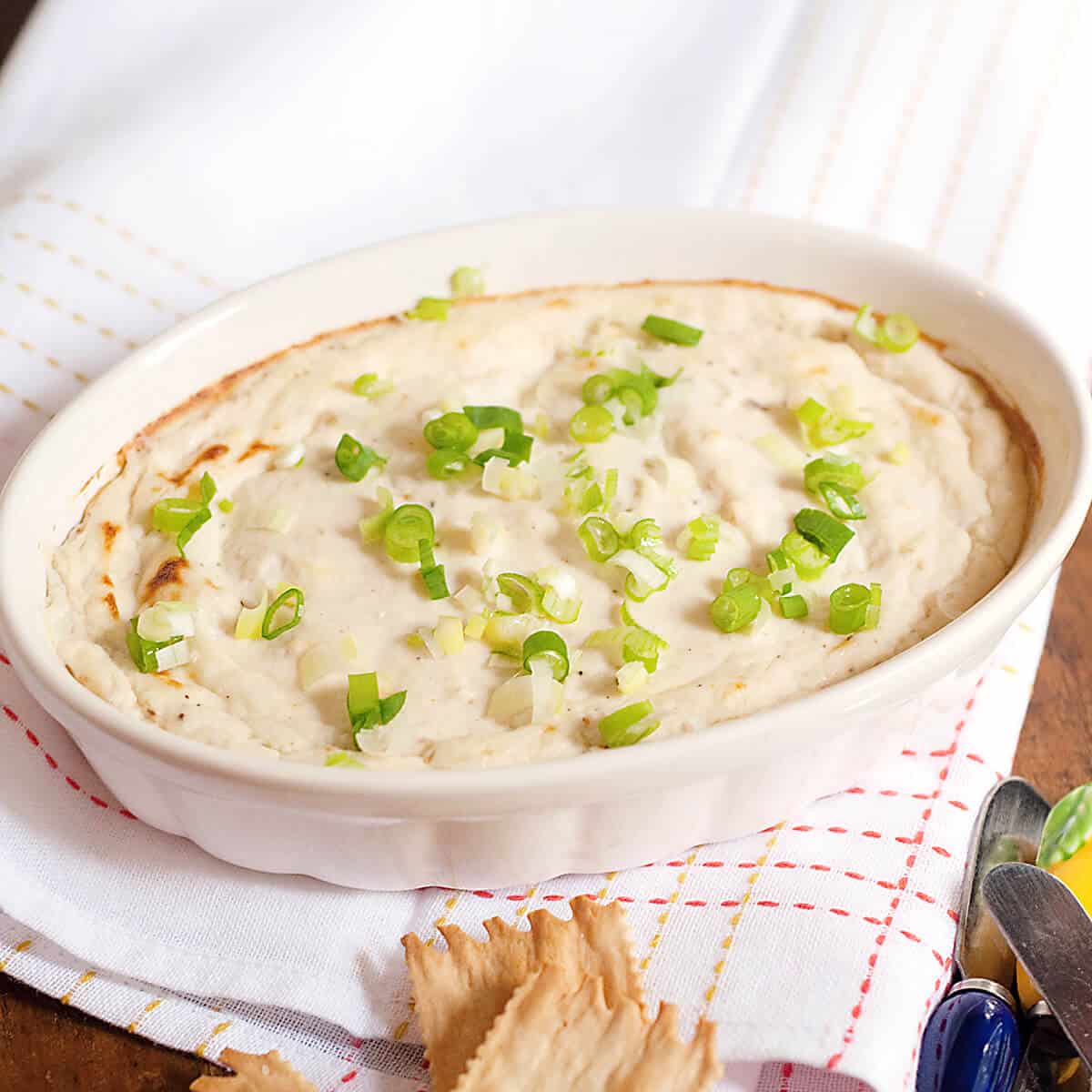 Add this Spicy White Bean Dip to your party menu or serve as an appetizer or snack for any occasion.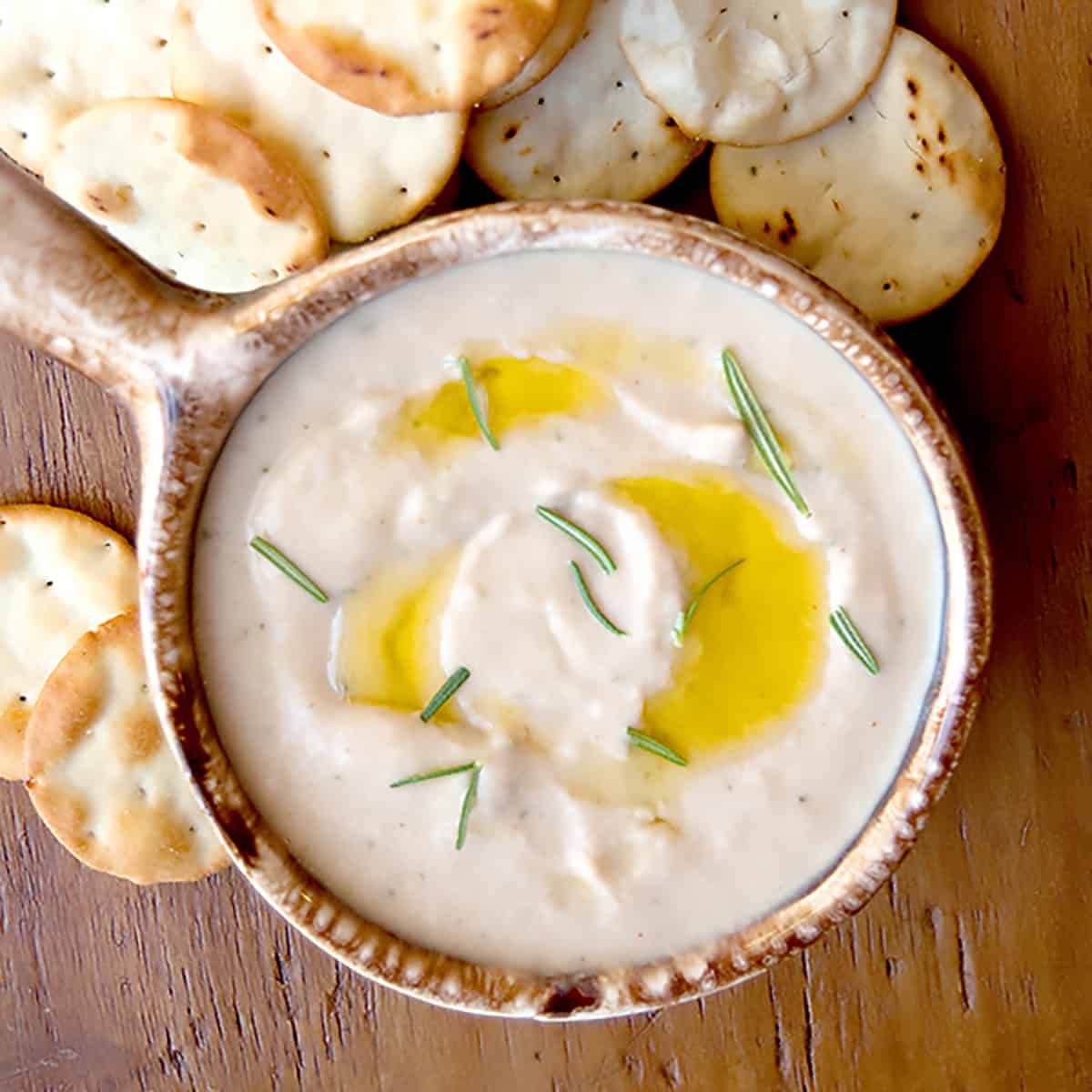 Serve this retro recipe for Hot Artichoke Dip at your next party and you'll have everyone asking for the recipe!
It's your turn to bring a dish for the party and you have no idea what to make. I got you covered with this Warm Turnip Green Dip with Bacon. We've all had warm spinach and artichoke dip, right? Well, this is that dip's southern first cousin. It's a taste-tempting mixture of cream cheese, bacon, and turnip greens.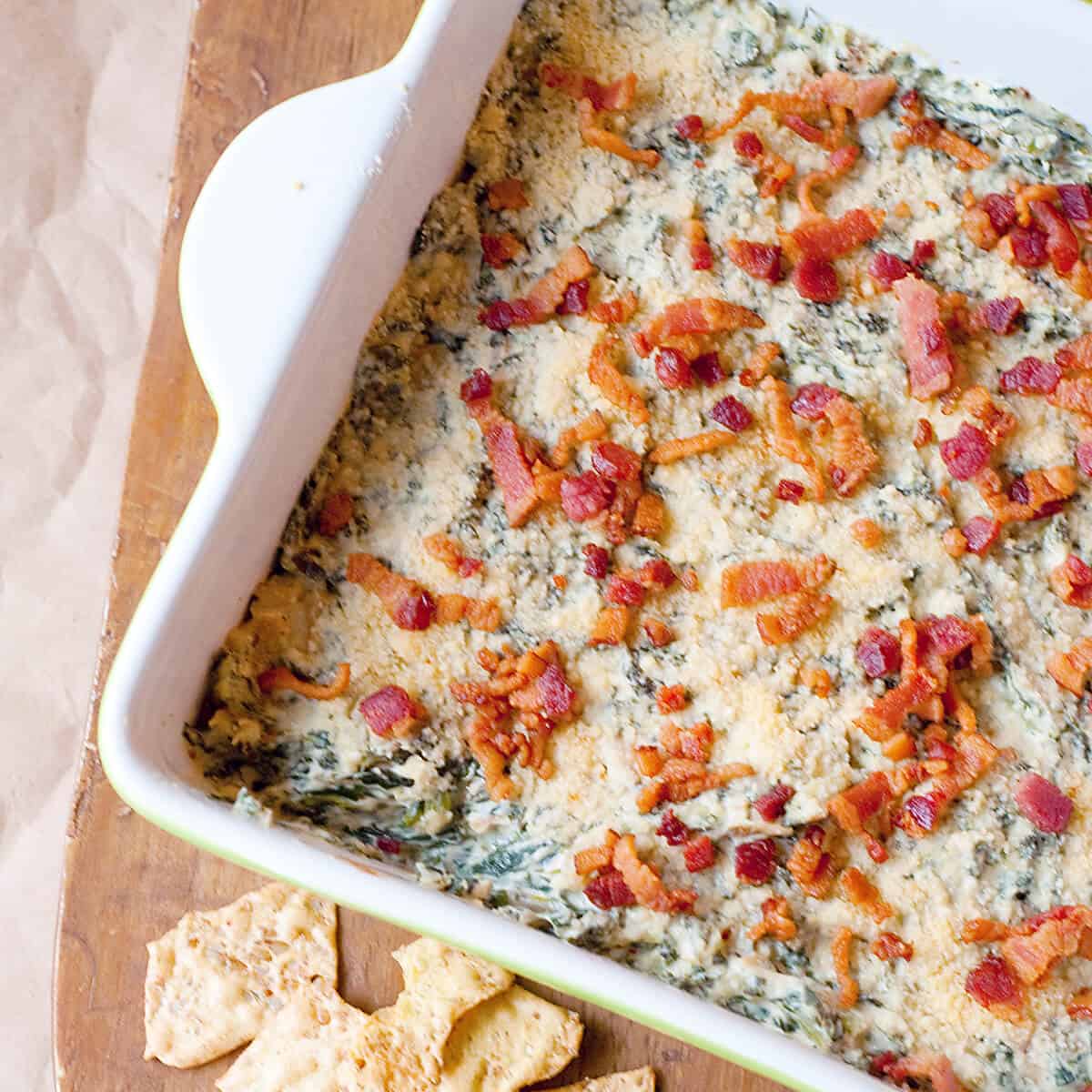 Caraway Cheese Spread – A simple, creamy cheese and caraway spread perfect with crisp fresh vegetables, rye chips, pita bread, and more. Seven ingredients are all it takes to make this delicious party menu option.
Ricotta Veggie Spread – this delicious spread of ricotta cheese and veggies is great served with cocktails or as an afternoon snack.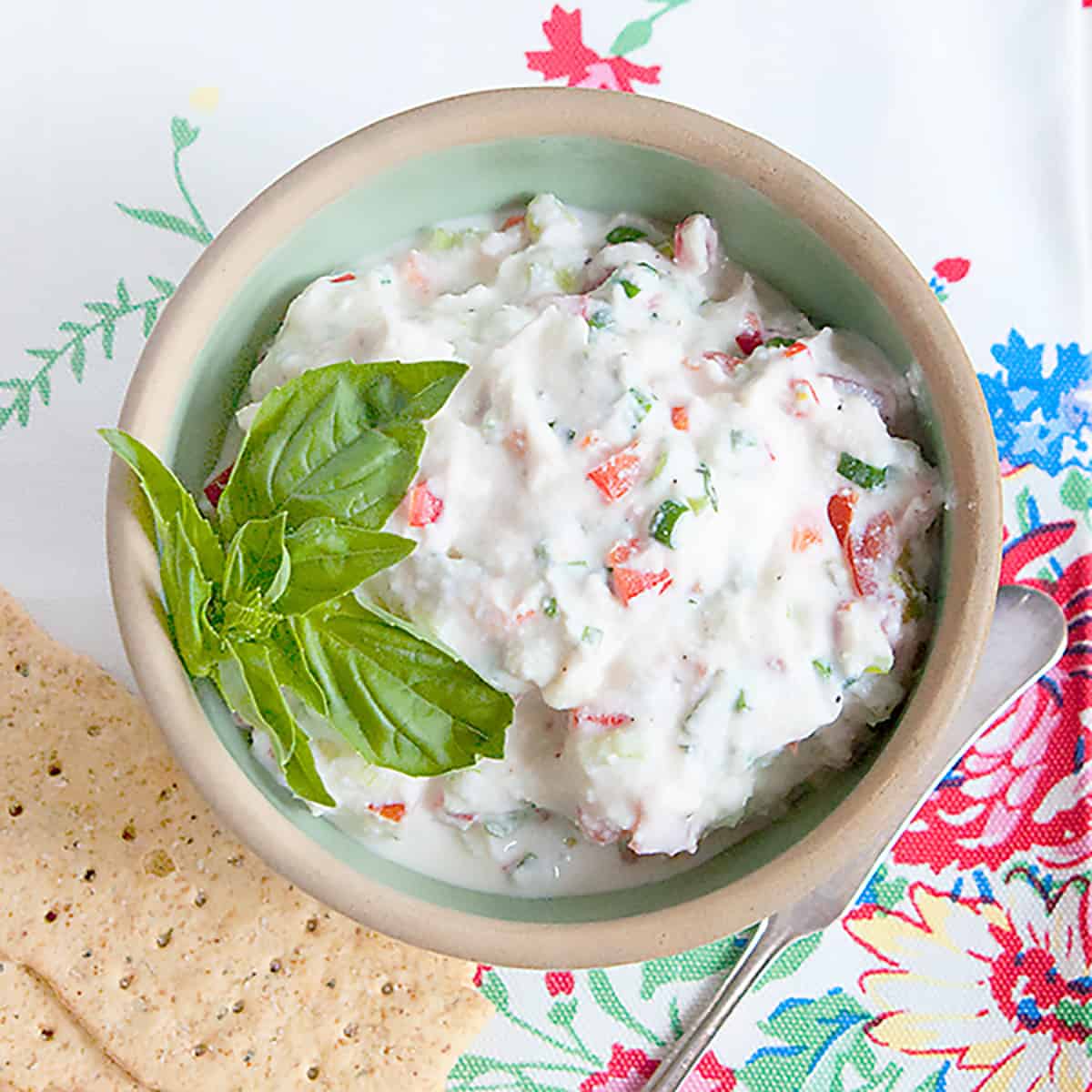 Desserts and Drinks
This easy, no-bake Strawberry Jello Pie is lighter than air and full of delicious fruit flavor. It's the perfect ending for a summer party and just may be the most effortless dessert you'll make all year.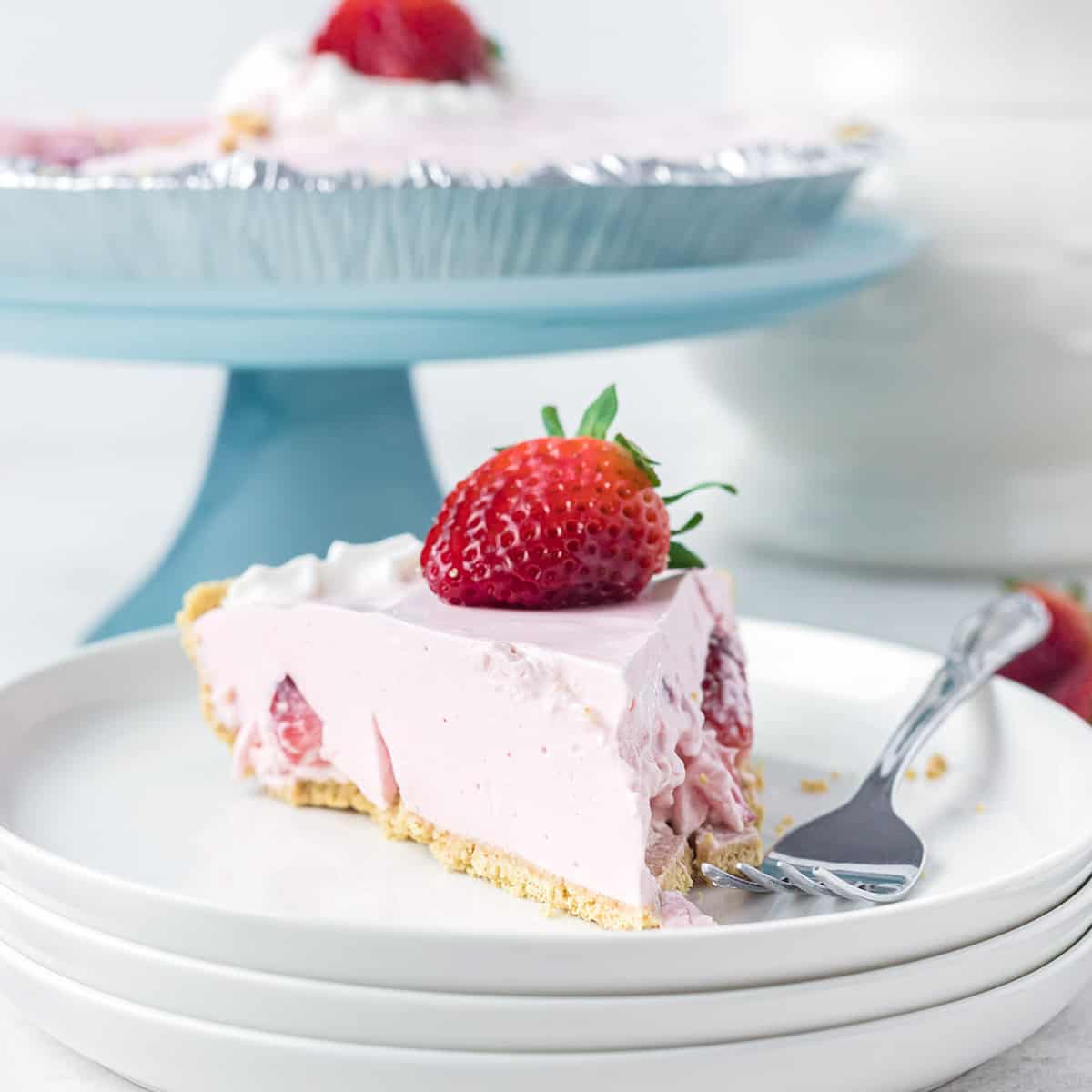 This delightful No-Bake Banana Fudge Pie will be the standout dessert at your next get-together! With just 20 minutes of prep time, this no-bake dessert takes banana cream pie to another level with a rich, chocolate layer and a pudding filling on top of a graham cracker crust.
These mini No Bake Cheesecake Cups are a great choice for any occasion. They use basic ingredients and take just 10 minutes of prep time. The hardest part of this recipe is waiting for the cheesecakes to chill!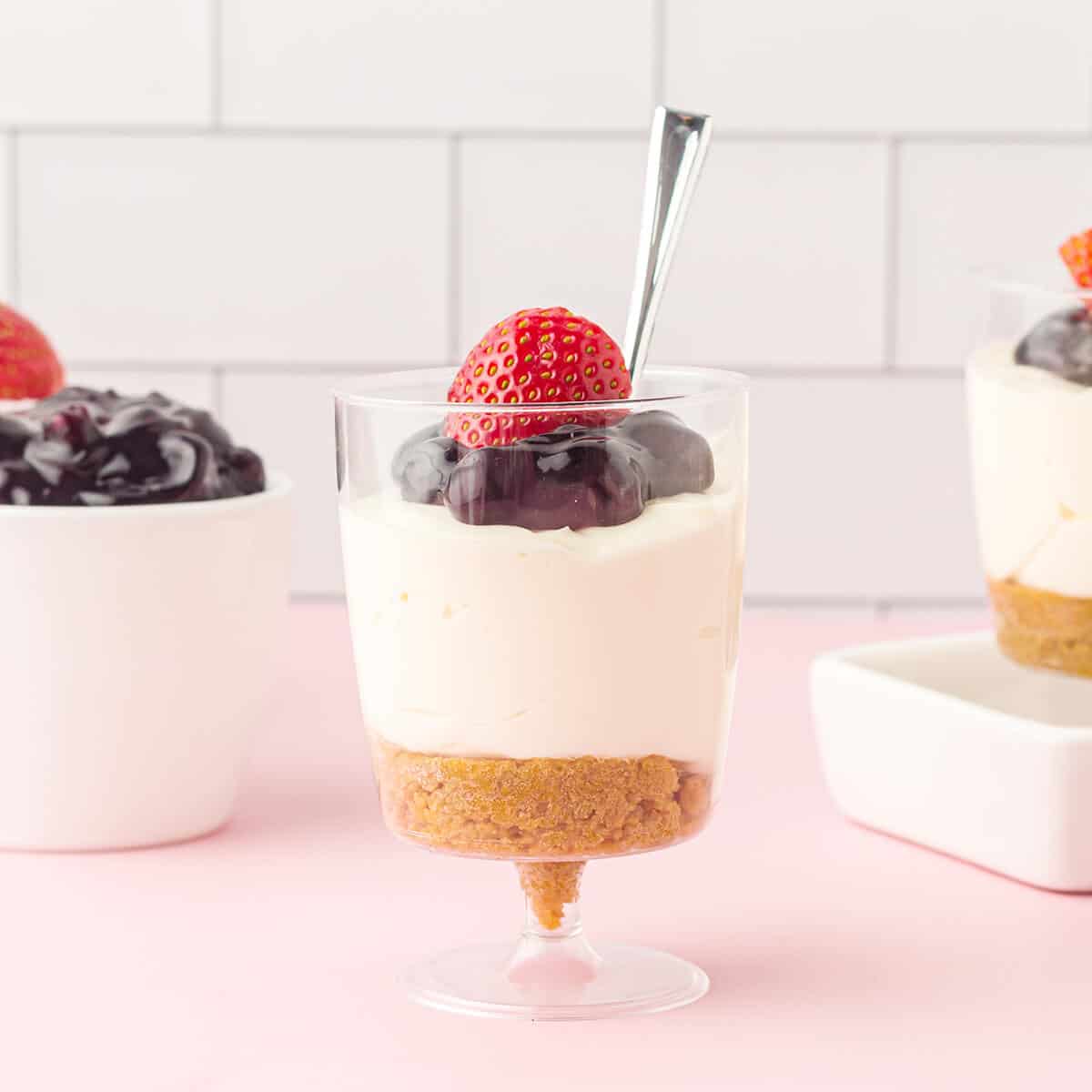 This Old Fashioned Southern Caramel Layer Cake with its moist yellow cake layers topped with an easy homemade caramel frosting is a long-time favorite of everyone in our family. It's sure to be a hit with your family, too!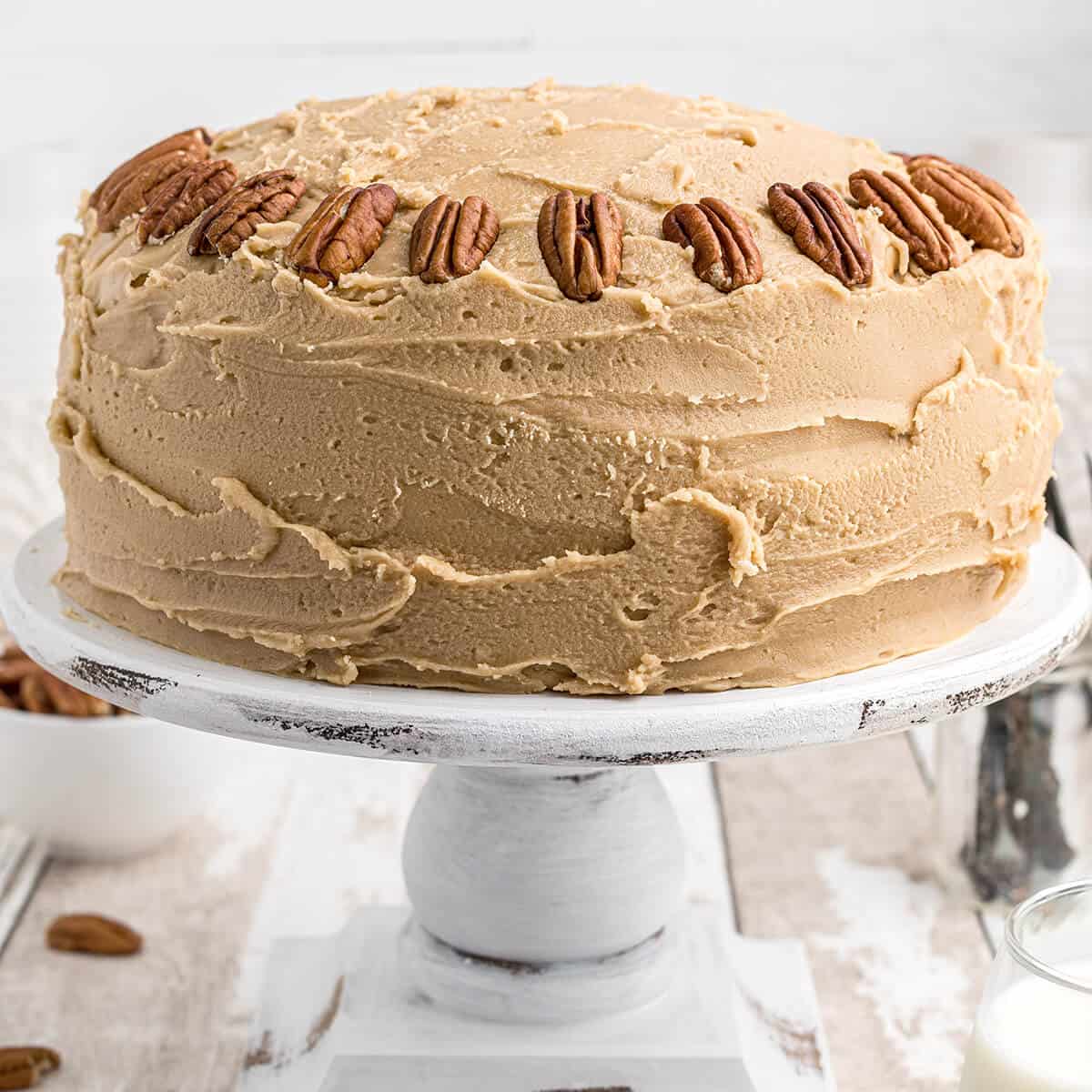 Old Fashioned Southern Tea Cakes is a classic, vintage recipe. It's a bit of a cross between a cookie and cake, not too sweet, and utterly delicious. Tea cakes are the perfect ending to any meal or a great mid-afternoon snack with coffee, tea, or milk.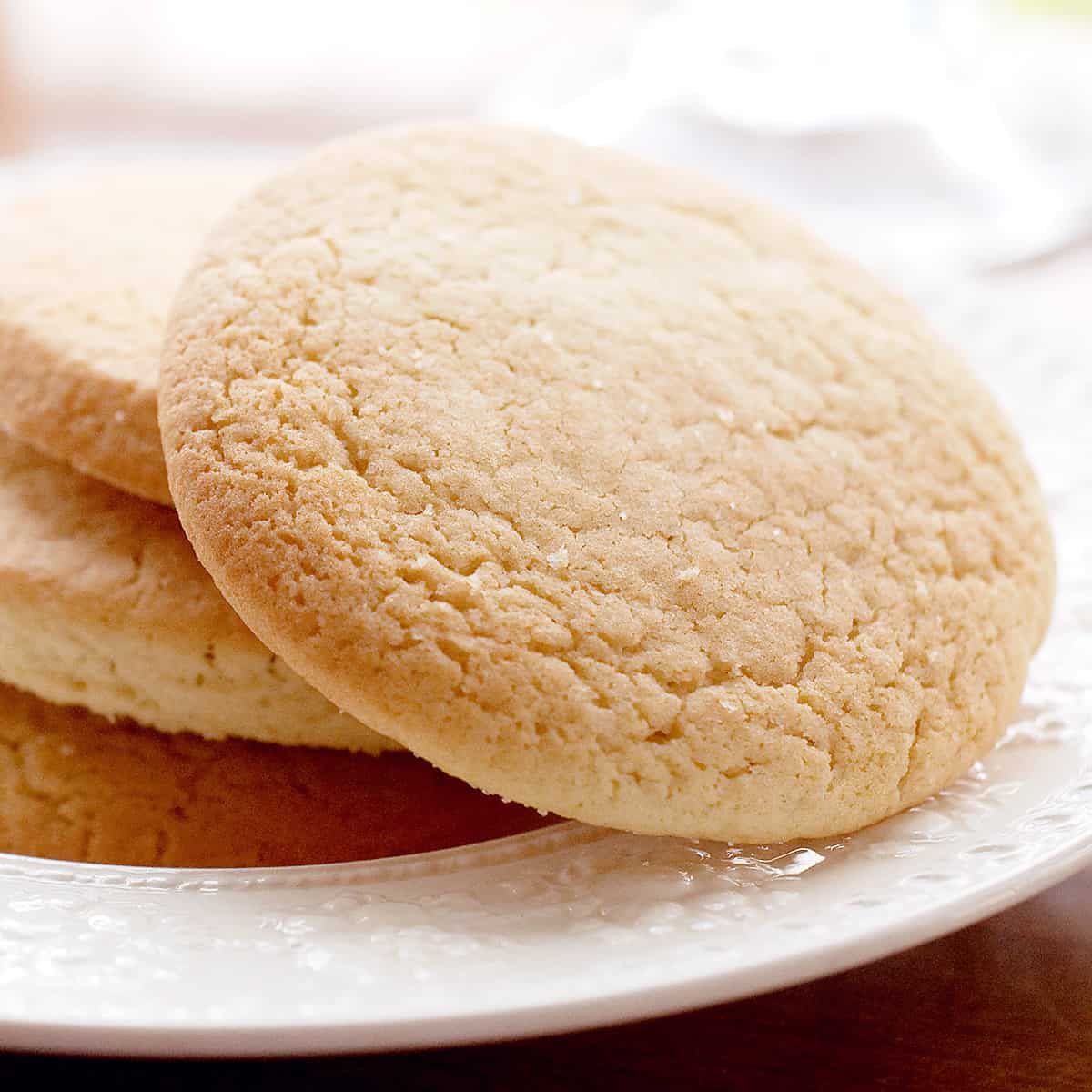 My Southern Blackberry Cobbler recipe is the best of the best of southern summer desserts. You'll love its warm, buttery dough and tart-sweet blackberries. Serve it with a drizzle of heavy cream, a scoop of vanilla ice cream, or vanilla yogurt for a family-pleasing treat!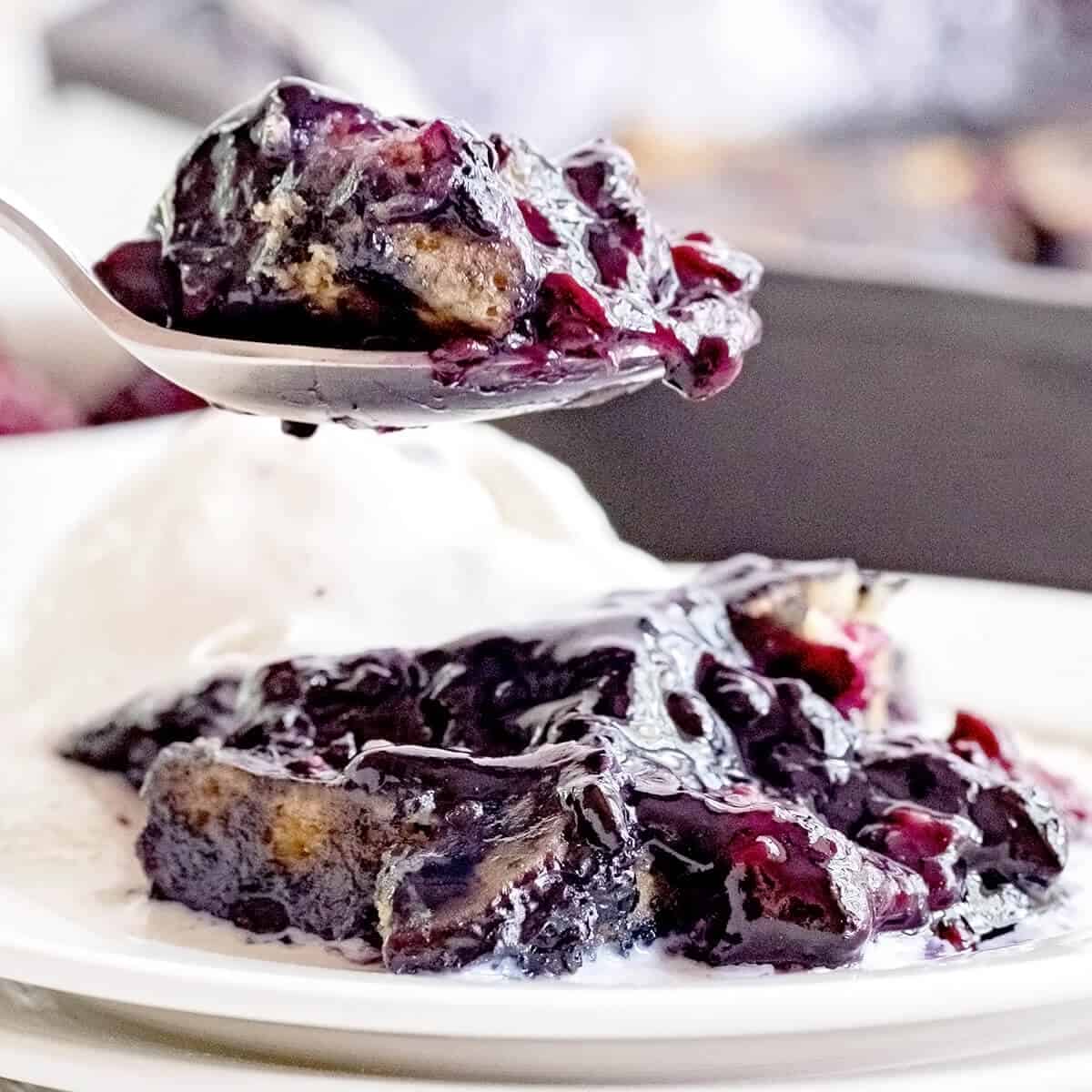 What better way to celebrate delicious summer produce than with these spectacular Grilled Peaches ready in less than 15 minutes? Juicy and tender and oh, so sweet. Serve them drizzled with vanilla, lime, and brown sugar glaze. Wow!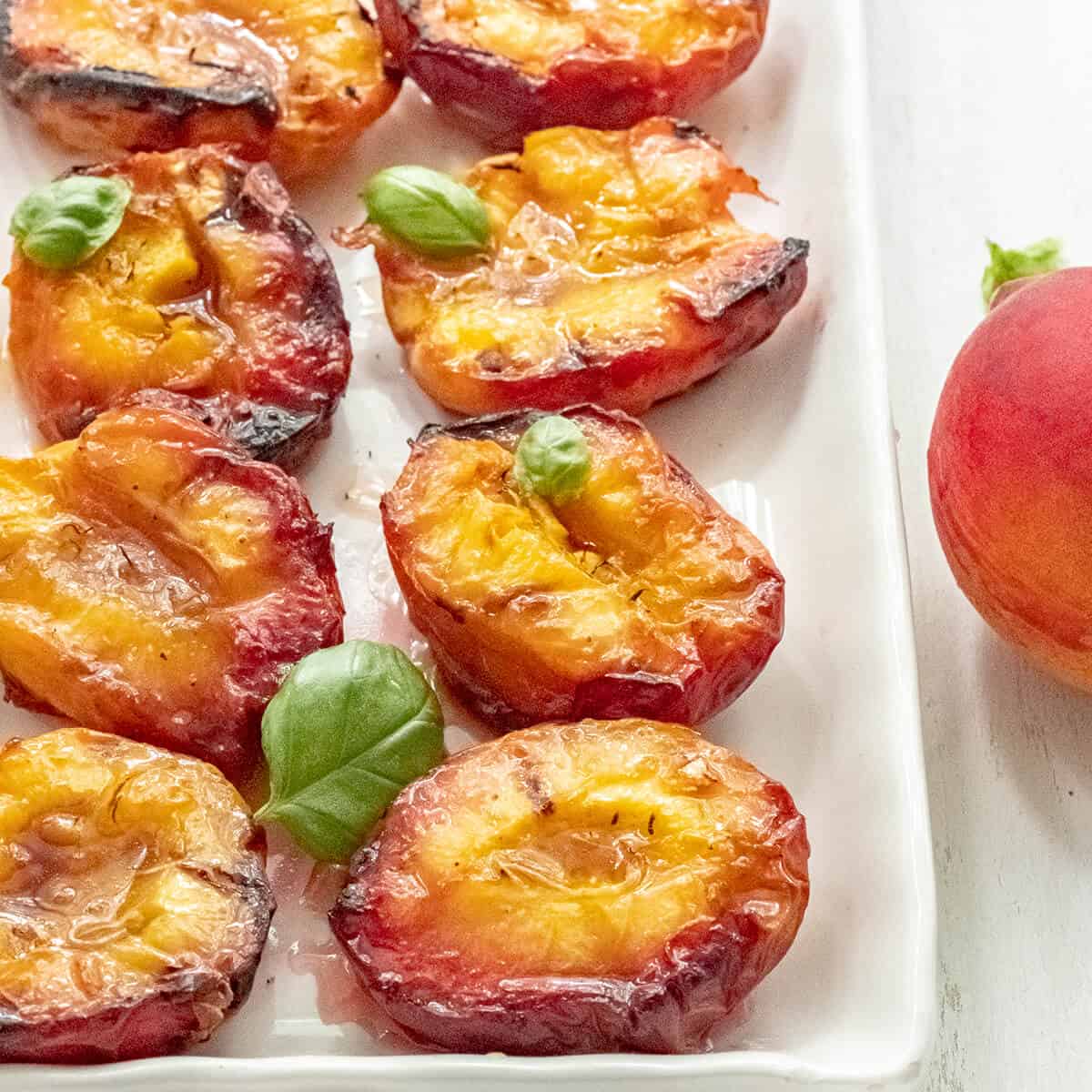 The original and best Banana Pudding recipe. Layers of luscious vanilla custard, crunchy vanilla wafers, and sliced bananas topped with a golden meringue.
A vintage recipe for Mississippi Mud Cake – a brownie cake base topped with melted marshmallows and drizzled with chocolate frosting.
Creamy, cold and delicious Homemade Peach Ice Cream with sweet, fresh Georgia grown peaches.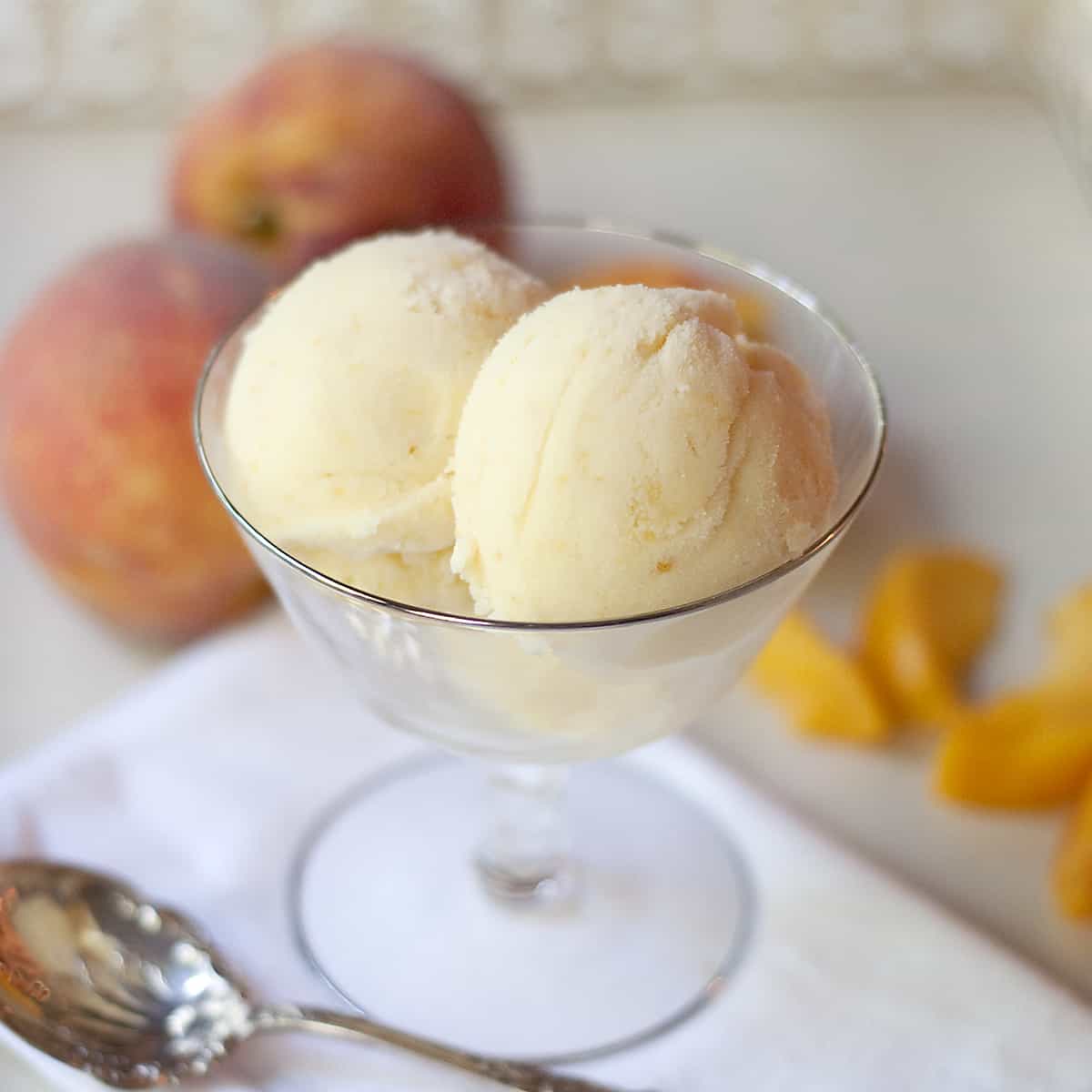 Texas Sheet Cake is a rich chocolate sheet cake spread with a delicious chocolate and pecan icing.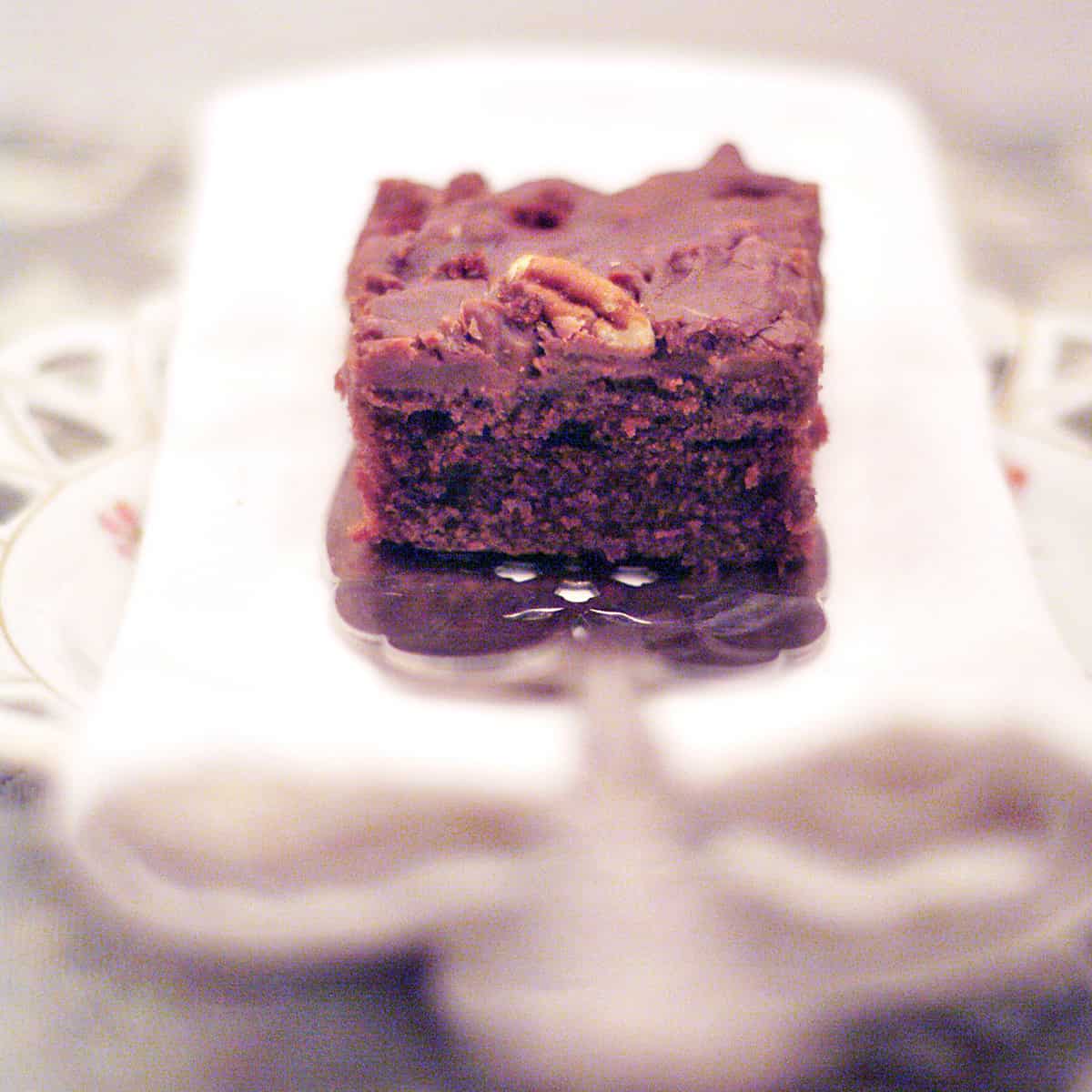 This fresh Strawberry Icebox Cake is a no-bake treat featuring layers of graham crackers, chocolate wafers, strawberries, and whipped cream
This Nutella Ice Cream Sandwich is the perfect treat for busy kids (and grown-ups, too!) on a hot summer afternoon. Quick to make and fun to eat.
This Banana Split Icebox Cake is a summer favorite. Layers of your favorite banana split flavors in an easy, no-bake dessert make it perfect for cookouts and celebrations.
Fresh Strawberry Pie with Chocolate Cookie Crust – A glorious fresh strawberry pie with a whipped cream and cream cheese layer over chocolate cookie crust.
Egg Custard Pie is one of those traditional southern heritage recipes made from plain, simple pantry ingredients but it's so worth getting out the fine china to serve it. Who would think that a few eggs, some sugar, vanilla, and milk could conjure up such a delicious dessert!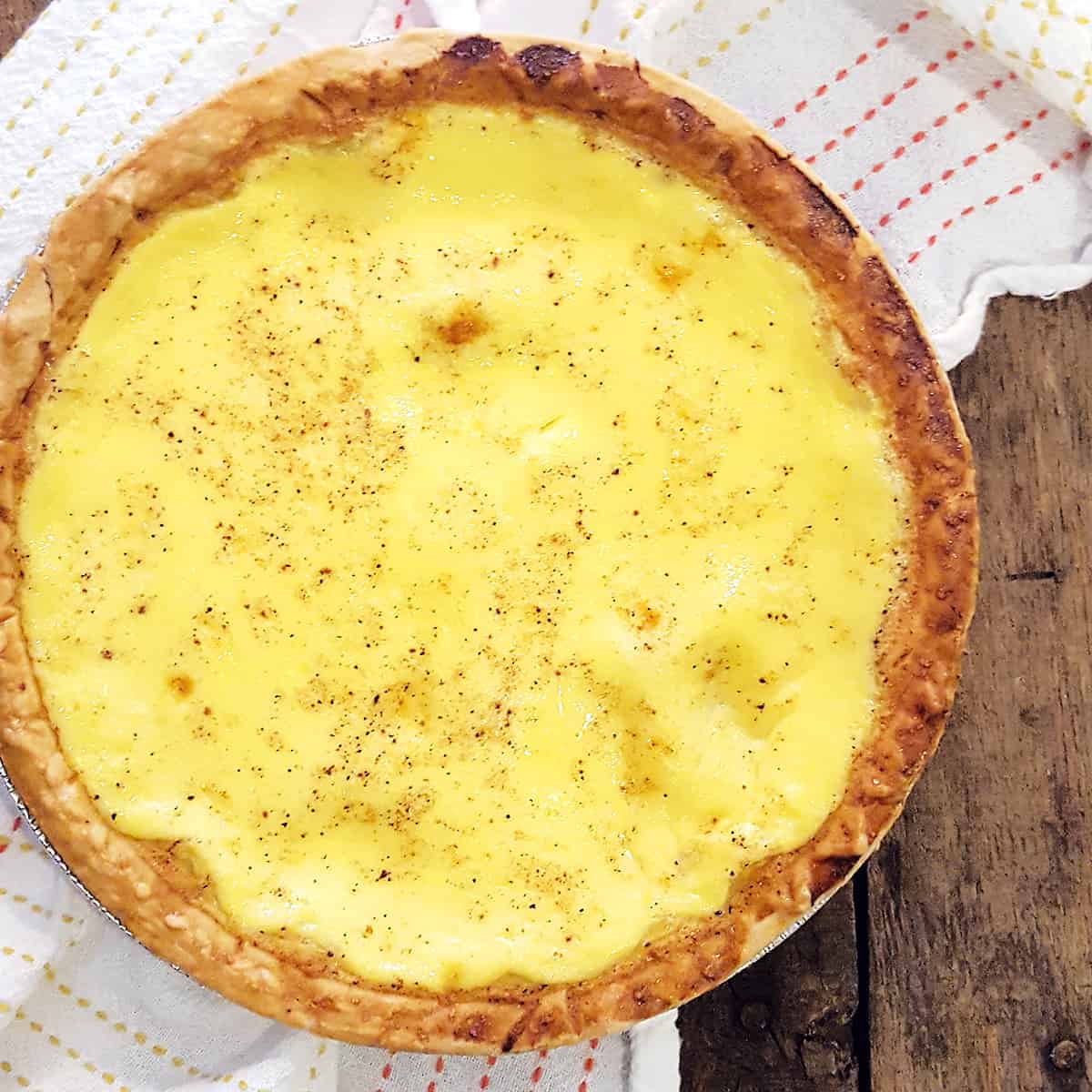 Classic Lemon Meringue Pie – tart, sweet, and perfect for summer. Perfect for summer picnics and makes a sweet ending for warm weather dinners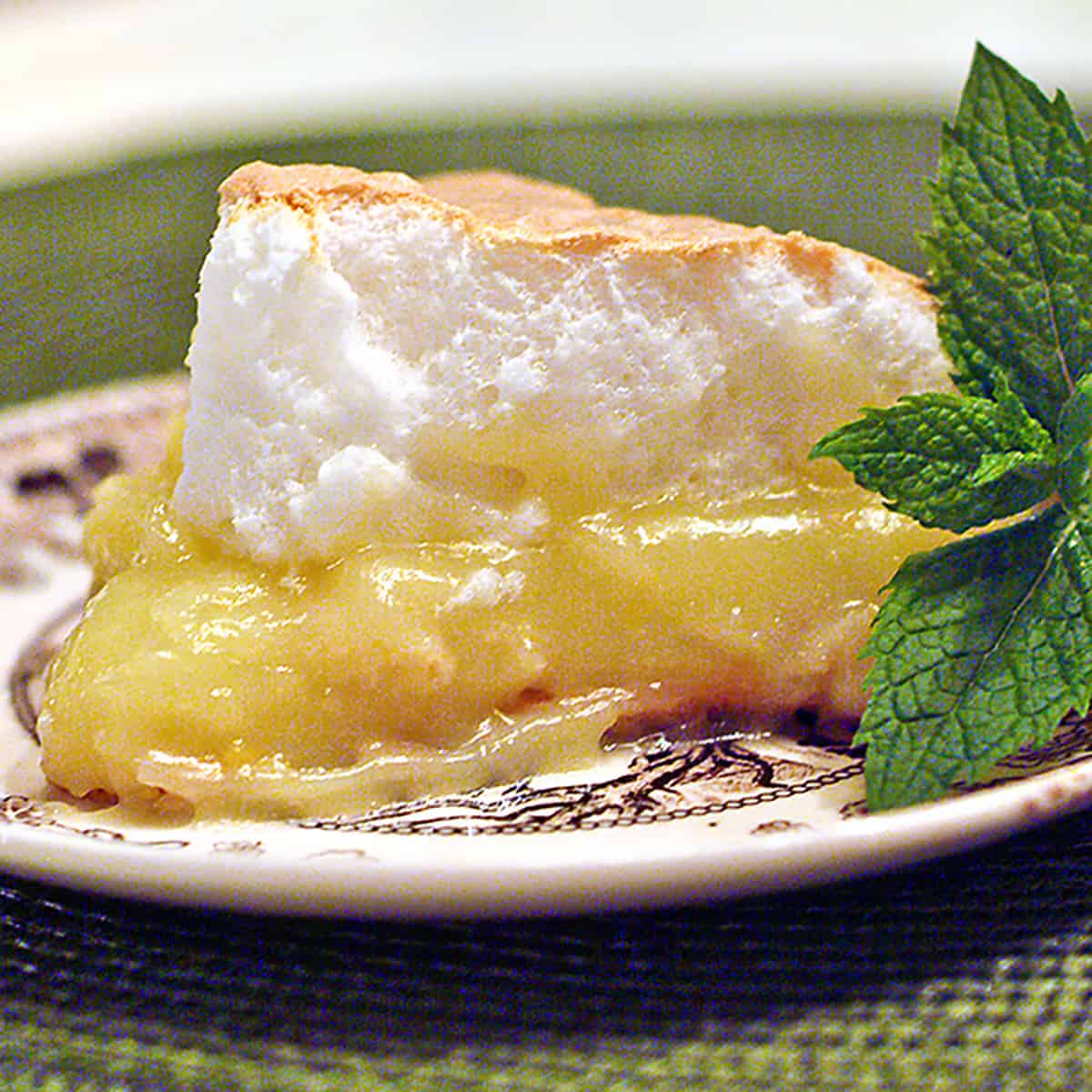 "Summertime and the livin' is easy…" It sure is! If summer is your favorite season, it'll only be made better by having a tall glass of this Strawberry Lemon Limeade in your hand.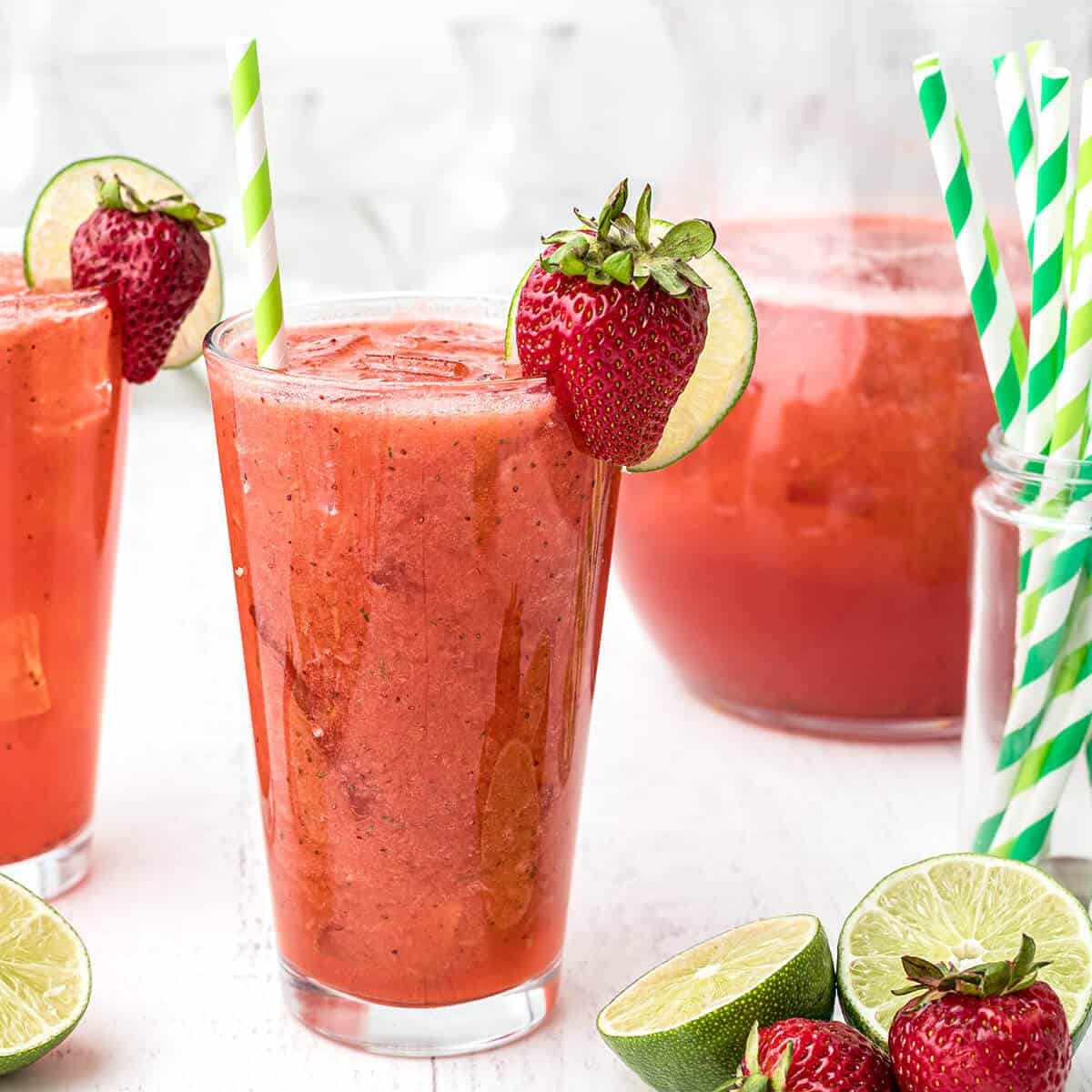 Southern Sweet Tea, a strong infusion of black tea that is sweetened and served over ice, is as essential to southern cuisine as fried chicken and collard greens. Depending on personal preference, it may also include a squeeze of lemon juice. And it's never limited to warmer weather here, it appears on our tables every day of the year!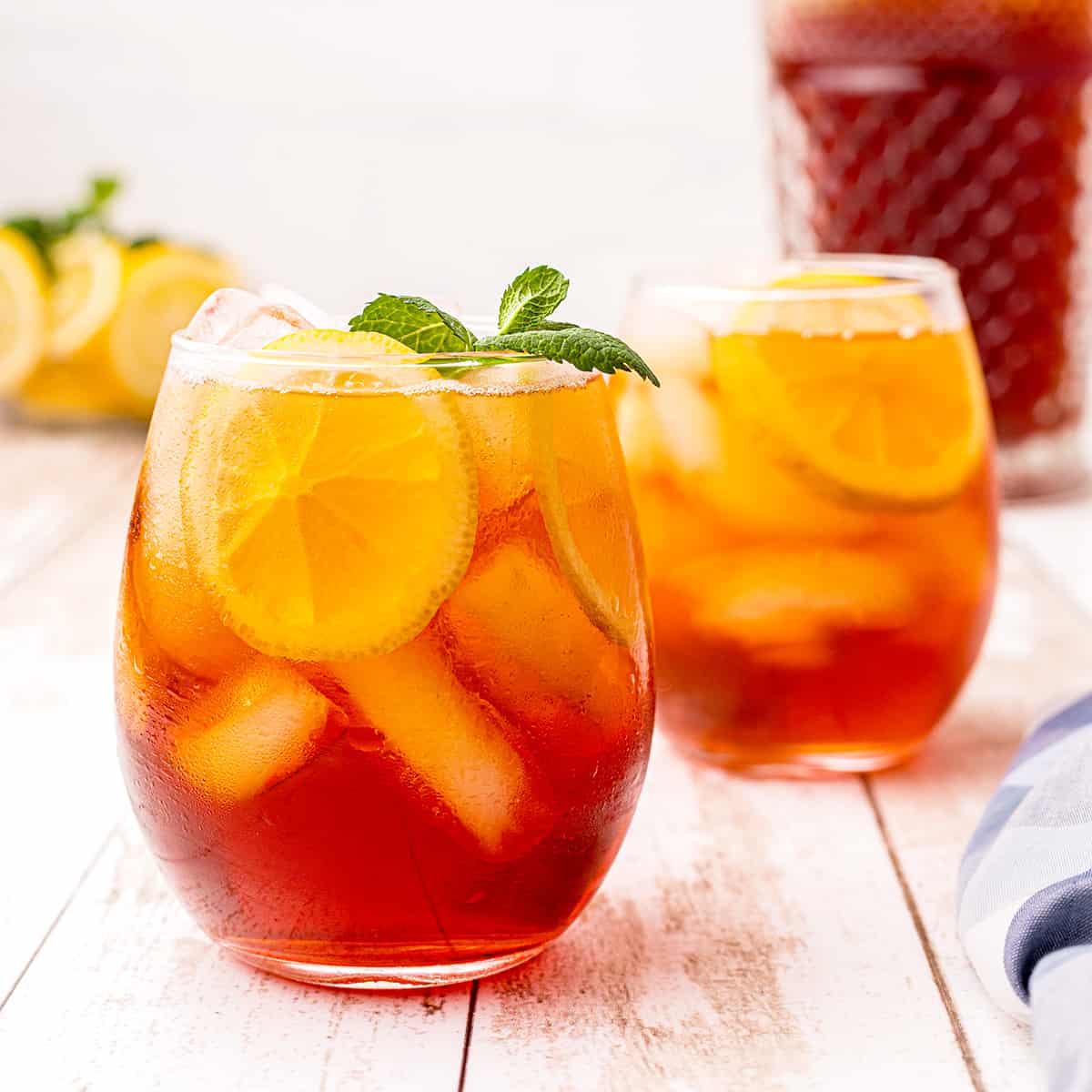 Infused Water (Agua Fresca) with the flavors of cucumber, strawberry, and pink grapefruit is a wonderful way to cool down in the summer heat.
Watermelon Cherry Limeade – a deliciously refreshing summertime drink – a mix of watermelon juice, sparkling cherry juice, and lime.