It's almost here! Thanksgiving! We have our two adorable grandchildren and our daughter already with us and my mother and grandmother are on the way even as I write this post. My menu is finalized. The pumpkin pie is in the oven, butterbeans are cooking and the turkey is ready for the oven tomorrow morning.
Just in case you're still looking for one perfect dish to finish your menu, here's a selection of some past posts where you just might find what you need.
Turkey and Southern Cornbread Dressing
Kumquat-Dried Cherry Chutney and Cranberry-Orange Relish
Cream Cheese Filled Pumpkin Roll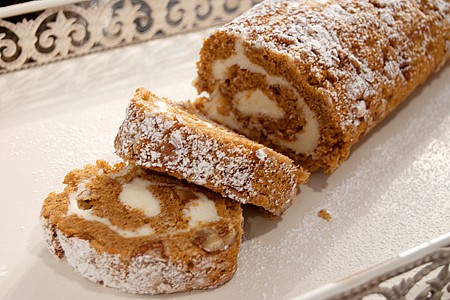 There! I'm sure there's something in that list that you and your family will enjoy for Thanksgiving.
From me to everyone who visits this little blog – a very Happy Thanksgiving! I hope your day is filled with good food, good friends, family and and all the wonderful blessings life has to offer.
Now – get ready for the mad dash to Christmas!