Canning and Preserving Recipes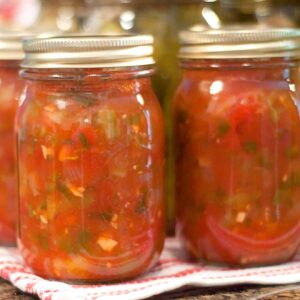 I've been canning and preserving for years and can help you learn how, too. Are you interested in making pickles and jams? How about fresh, tasty salsa? I have so many great recipes for you to try!
A good place to learn the basic procedures for canning is my Favorite Kosher Dills recipe. Once you have that down, why don't you try another really easy one like Strawberry Jam?
You'll be canning and preserving all your favorites in no time!