Dessert Recipes - Chocolate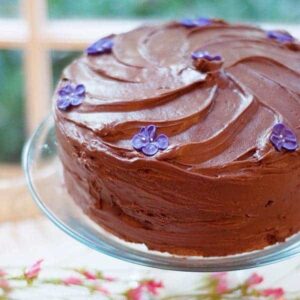 This category is especially for all you "chocaholics!" You know who you are.
Browsing through this section, you'll find all my very best chocolate desserts and they include everything from the Chocolate-Chocolate Cake you see pictured here to my Flourless Chocolate Cake and Outrageous Chocolate Cookies.
Along with the cakes and cookies, there are also muffins, scones, pies, and even cheesecakes. Enjoy!