One of my favorite cooking magazines is Cooking Light. Over the years, I've gotten so many great recipes from them and when I saw this one in the June 2010 issue, I knew immediately that I wanted to make it. It's visually stunning. But I was worried that I wouldn't be able to pull it off. Because, well, you see I cannot make a pie crust to save my life. No joke. It's just one of those things that for some reason I could never master. All my pies use either a frozen crust or one of those fabulous refrigerated ones from the grocery dairy case.
I almost succumbed to temptation and used a purchased crust for this, but I went ahead and gave it my best shot. It certainly wasn't the prettiest pastry anyone ever produced but I was glad I gave it a try. A couple of things to note, however – the original recipe called for 1/4 cup of almond flour. I looked everywhere for almond flour. I found all kinds of flours, but no almond. At least not within 20 miles of my house. So, I increased the amount of all-purpose flour to compensate. Another thing to note is that the recipe says to use 3 tablespoons of ice water in the pastry dough. I had to add at least another 3 tablespoons to get anything like a dough that would hold together. I read the review of the recipe on the Cooking Light web site and found several others who had the same comment. So, be warned, if you make this recipe you may need to add significantly more water to the dough.
The galette itself is delicious. The tart-sweetness of the apricots with the glaze and thyme is near perfection. It's not overly sweet, which I really like in a fruit dessert. And it's pretty enough to impress your dinner party guests.
1 1/2 cups plus 2 tablespoons all-purpose flour, divided
3 tblsp ice water
1/2 tsp cider vinegar
1/8 tsp. almond extract
1/3 cup raw sugar, divided
1/4 tsp. salt
1/4 cup chilled butter, cut into pieces
1 1/2 tblsp. cornstarch
2 pounds firm, ripe apricots, pitted and cut into quarters
1/4 cup apricot jam
1 tblsp honey
1 tsp. fresh thyme leaves 
Preheat your oven to 400 degrees.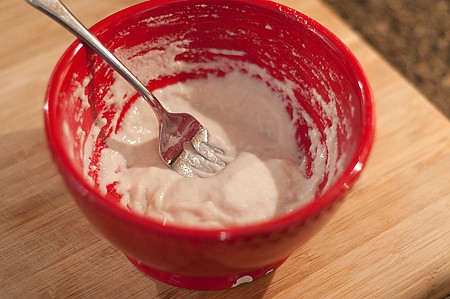 Lightly spoon 1/4 cup all-purpose flour, ice water, vinegar, and almond extract into a small bowl. Stir with a fork until well blended to form a slurry. 
Combine the remaining flour, 2 tablespoons sugar, and salt, stirring with a whisk. Cut in the butter until your mixture resembles coarse meal.
Add the slurry and stir just until moistened. Turn the dough out onto a lightly floured surface. Knead lightly 5 times. (Note: This is where I had to add more water to get a dough to form. It wouldn't hold together enough to knead without the additional water.)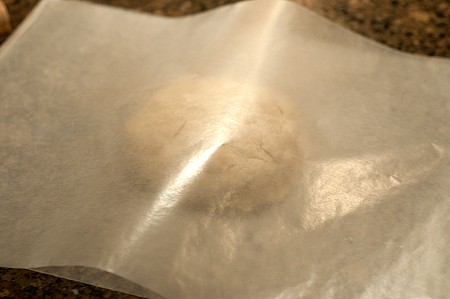 Gently press the dough into a 4-inch circle on heavy-duty plastic wrap or wax paper. Cover with an additional piece of plastic wrap or wax paper.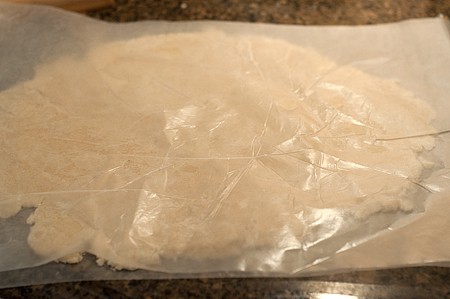 Carefully roll the dough into a 14-inch circle. Place it in the freezer for 10 minutes. Remove the dough from the freezer, remove the top sheet of plastic wrap or wax paper and let stand 1 minute or until pliable.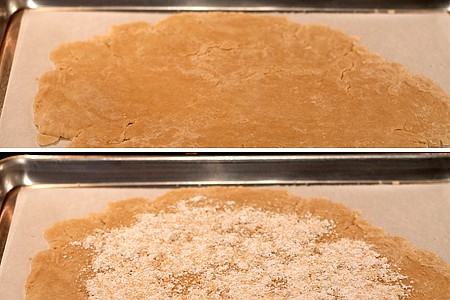 Line a baking sheet with parchment paper. Place the dough with the plastic wrap side up onto the baking sheet. Remove the remaining plastic wrap. Combine the cornstarch and 2 tablespoons sugar; sprinkle over dough, leaving a 2-inch border.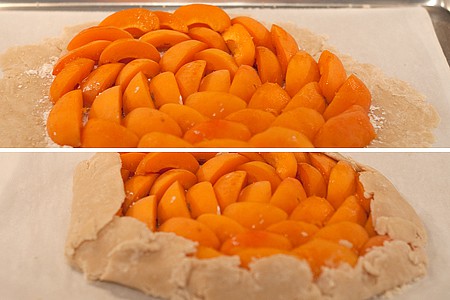 Arrange the quartered apricots spokelike on top of the cornstarch mixture, leaving a 2-inch border. Fold the edges of the dough over the apricots (dough will only partially cover apricots).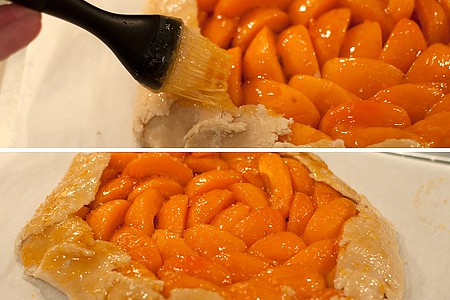 Combine the apricot jam and honey in a small microwave-safe bowl; microwave on high for 45 seconds. Brush the jam mixture over the apricots and edges of the dough. Sprinkle with remaining sugar.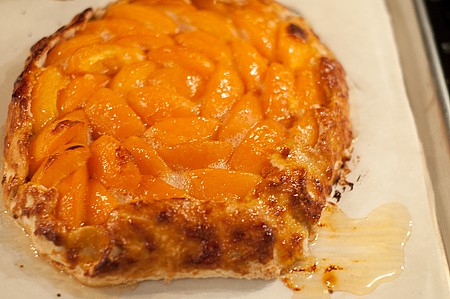 Bake at 400 for 35 minutes or until the crust browns. Remove from oven; sprinkle with thyme. Cool 10 minutes. 
Enjoy!
Download a printable copy of Apricot Thyme Galette.
–Original recipe from the June 2010 issue of Cooking Light
Other apricot recipes you might enjoy: