A Departure from the Ordinary…
From time to time I take the liberty of writing about something other than cooking here on Lana's Cooking. Today is one of those times. I hope you'll indulge me as I just have to brag!
About a year ago, my sweet husband Bill, known here on the blog as "BeeBop," started writing a story for our grandchildren. It was a story full of childhood magic, fantasy, and adventure, with characters based somewhat loosely on our and their real lives. Every evening after dinner he wrote. And wrote. And wrote some more. I could see the story almost pouring out of him right onto the laptop screen as he wrote. He wanted to create something for our two grandchildren who he adores with every ounce of his heart and soul.
When he finished writing, the simple story he had started out creating had turned into four books. A series of novels called The Gemstone Chronicles. And the first of that series, Book One: The Carnelian has just been published.
The Gemstone Chronicles is a fantasy adventure for middle grades and young adult readers. Although the books are written for a younger audience, they will appeal to adults, too. The story follows the adventures of Aidan, Maggie, and their grandparents Nana and Beebop as they venture into the world of Celahir to help their elven friends. It is available in multiple e-formats from Smashwords or for Kindle on Amazon. If you have a young reader in your family who enjoys fantasy adventure, we'd be humbled and grateful if you'd purchase a copy. And very interested in yours and your reader's thoughts on the story.
If you'd like, you can follow Bill's blog at http://www.williamlstuart.com and "Like" the Gemstone Chronicles Facebook page at http://www.facebook.com/TheGemstoneChronicles.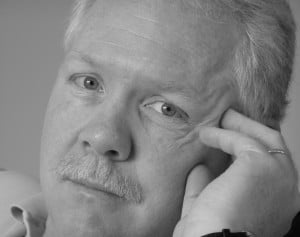 My husband is an amazing man. Not only is he now a published author, he is a master woodworker, an awesome golfer, an avid gemstone hunter, a loving father and grandfather to our daughter and grandchildren, and just about the most wonderful partner a girl could ask for. I'm so lucky that he is a part of my life.