Flatbread topped with warm feta cheese, honey, lemon zest and oregano.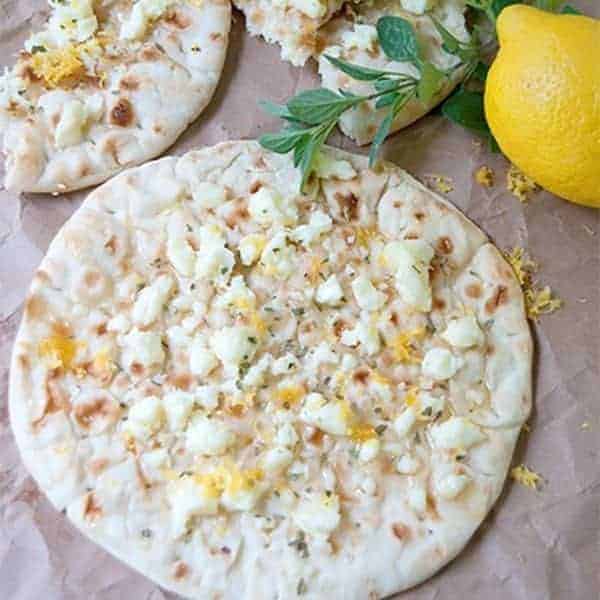 Sweet Greek Flatbread – flatbread topped with warm feta cheese, honey, lemon zest, and oregano. Serve as an appetizer, snack, or light dessert.
I have a little treat for you today. It's something quick and easy. Something sorta unexpected but interesting and fun. Sweet Greek Flatbread.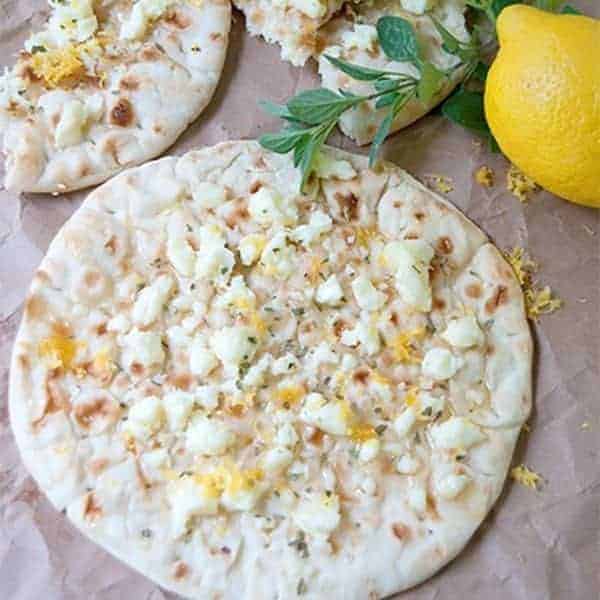 I've had this idea floating around in my head for a while now and I recently put it to the test. For some reason, I just kept thinking about these flavors. It seemed like a good idea.
Combine some tangy, salty feta cheese with pure, sweet honey, and a sprinkle of lemon zest and oregano. Some of the best of Greek ingredients. I know – the oregano is really unexpected in a sweet recipe, but it works. It works really well! And, trust me, this is so simple you really won't even need a recipe for it, but I wrote one up just in case.
How to Make Sweet Greek Flatbread
Use one small flatbread or one pita for each person. Place the flatbread on a baking sheet. Crumble the feta onto the bread and put it in a 350-degree oven for 7 or 8 minutes.
Now, I know that feta is not a melting cheese, but when heated it gets really nice and soft and almost creamy. Up until this recipe, I'd only had feta cold in salads so I was very surprised at how much I enjoyed it warm! You could serve this little treat as an afternoon snack, an appetizer, or a dessert.
When the feta has softened, remove the pan from the oven and drizzle each flatbread with honey. Scatter over the lemon zest and oregano.
That's all there is to it. And if it's too hot for you to start up the oven right now, pop it on the grill instead! Even better.
🧾 More Recipes You'll Like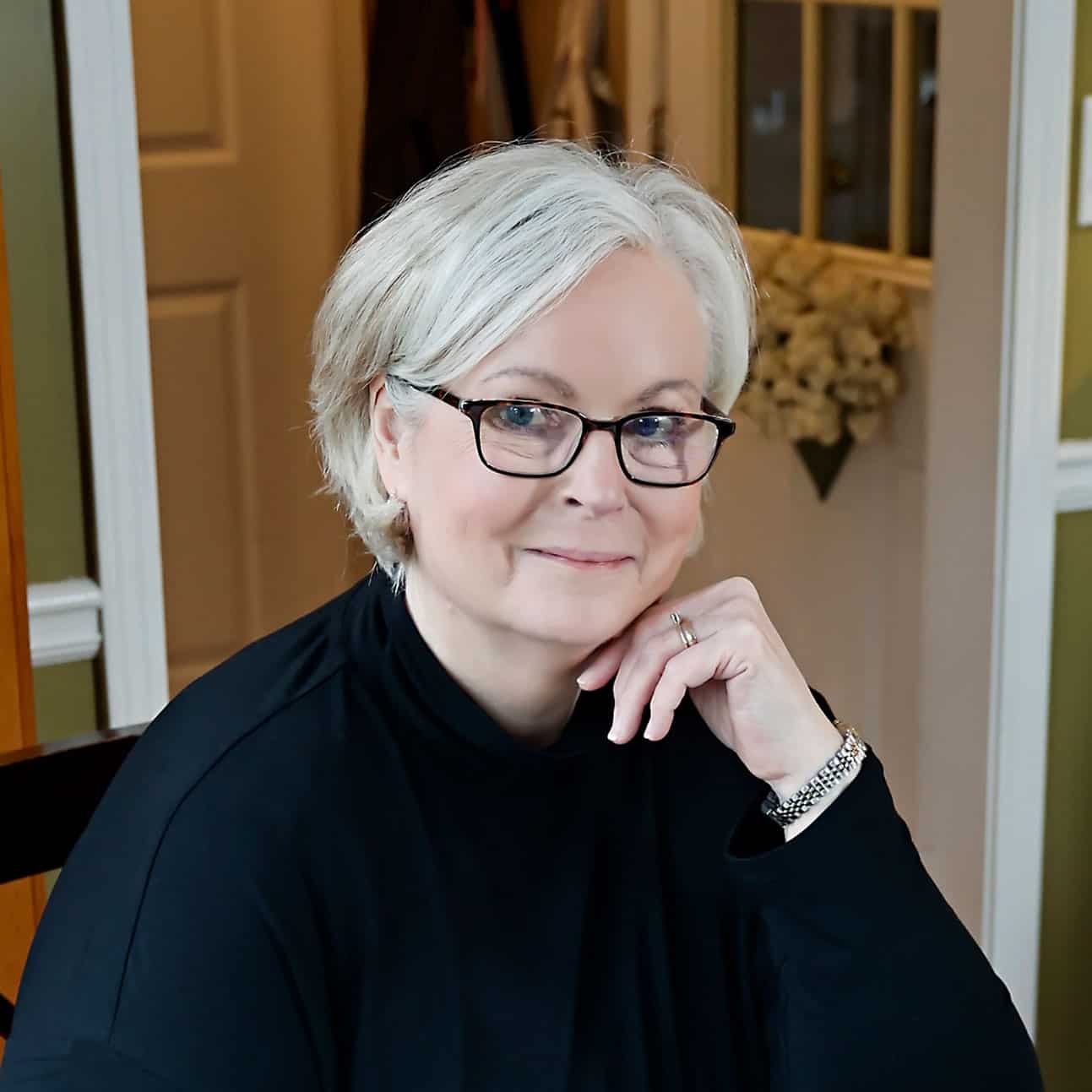 More Questions? I'm happy to help!
If you have more questions about the recipe, or if you've made it and would like to leave a comment, scroll down to leave your thoughts, questions, and/or rating!
Thanks so much for stopping by!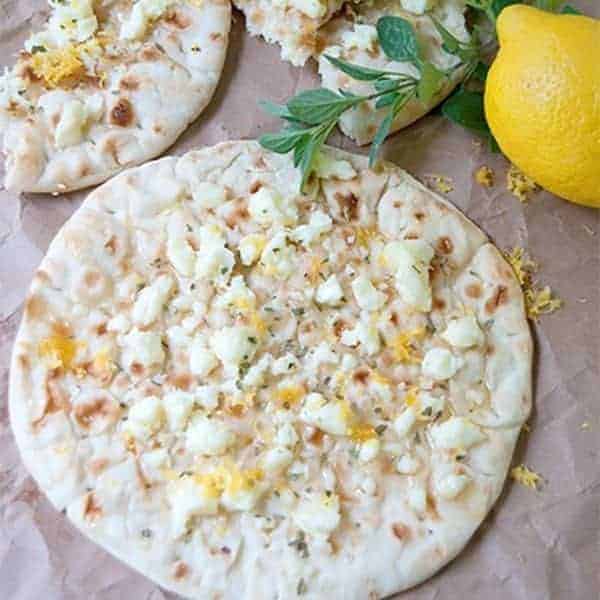 Ingredients
Per serving:
1

flatbread or pita

2

ounces

feta cheese

1

tablespoon

honey

½

teaspoon

grated lemon zest

Sprinkle of dried oregano
Instructions
Preheat the oven to 350 degrees.

Place the flatbread or pita on a baking sheet.

Crumble the feta cheese over the bread.

Bake for 7-8 minutes or until bread is heated through and feta has softened.

Remove from the oven and drizzle with honey.

Sprinkle with lemon zest and oregano.
Notes
Nutrition Information
Serving
1
|
Calories
324
kcal
|
Carbohydrates
42
g
|
Protein
12
g
|
Fat
13
g
|
Saturated Fat
9
g
|
Polyunsaturated Fat
1
g
|
Monounsaturated Fat
3
g
|
Cholesterol
50
mg
|
Sodium
848
mg
|
Potassium
96
mg
|
Fiber
1
g
|
Sugar
20
g
|
Vitamin A
240
IU
|
Vitamin C
1
mg
|
Calcium
317
mg
|
Iron
1
mg
Nutrition information is calculated by software based on the ingredients in each recipe. It is an estimate only and is provided for informational purposes. You should consult your healthcare provider or a registered dietitian if precise nutrition calculations are needed for health reasons.
Share on Facebook
Pin Recipe