One of the sure signs of Spring's imminent arrival is the bright yellow narcissus. It's a tenacious little thing, pushing its way through the neglected garden debris of the previous year to pop its vibrant, golden yellow self out into the sunlight.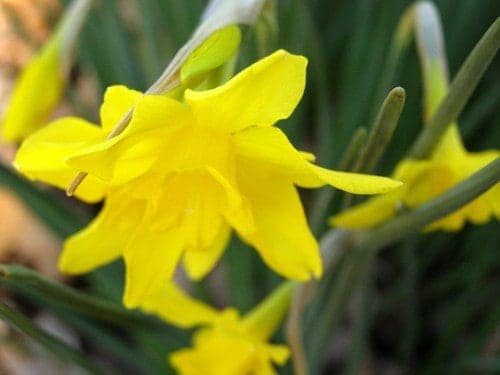 Reminds me of my daughter, L, when she was a baby and climbed the stairs all on her own for the first time. Proud of her accomplishment, she sat on the top stair and shouted, "See me! See me!" until attention was duly paid.
Hurry up, Spring! It's been a long, cold winter.