What is it about hot air balloons? To me, they're both magical and majestic at the same time. Works of art floating across beautiful blue skies.
Last weekend BeeBop and I went to a hot air balloon festival near our house. It was the first time I've ever seen them up close like this. We watched, fascinated, as the pilots and crews unpacked and inflated these beautiful aircraft.
Here are a few of the photos I took at the festival on Saturday. Hope you enjoy!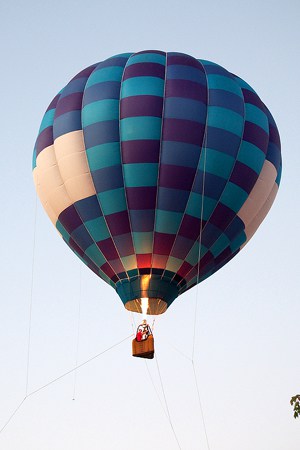 If you ever have an opportunity to attend a balloon festival, don't miss the "glow." That's what happens near sundown when the balloons are all inflated, tethered to the ground, and the pilot sends up a pillar of flame into the balloons illuminating it from the inside. Breathtaking!