The majestic Angel Oak, John's Island, South Carolina – 1500 years old and the oldest living thing east of the Mississippi River.
Have you ever experienced a moment, a single moment, when you personally felt the full force and majesty of nature? I've known a few. Being outdoors in a raging thunderstorm with lightning so close you feel your hair rise to stand on end when it strikes. Listening as a hurricane vents its fury overhead and marveling at the quiet while the eye passes. Violent nature at its most forceful.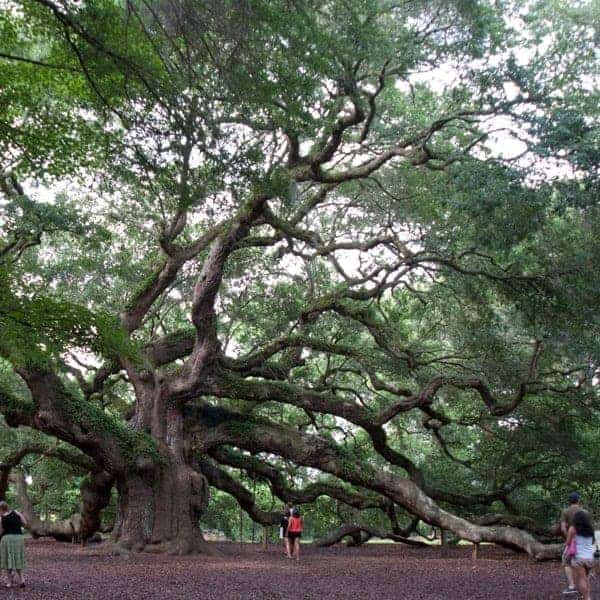 Then there are the quiet moments. The majestic ones. Moments when you appreciate the glory and ferocious tenacity of a living thing. A thing like the Angel Oak.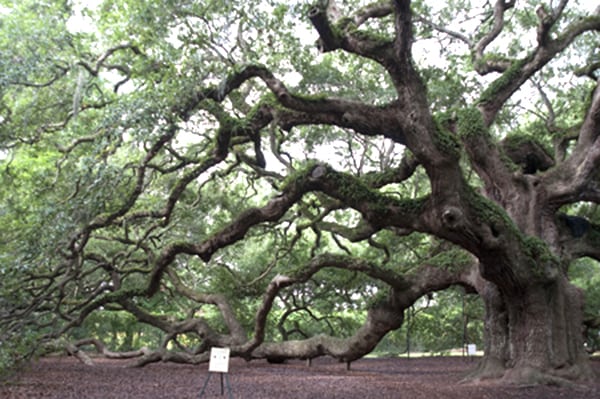 Angel Oak is located on John's Island near Charleston, South Carolina. It is thought to be about 1,500 years old giving it claim to the title of the oldest living thing east of the Mississippi River. It began life 1,000 years before Columbus set sail on his famous voyage to discover America.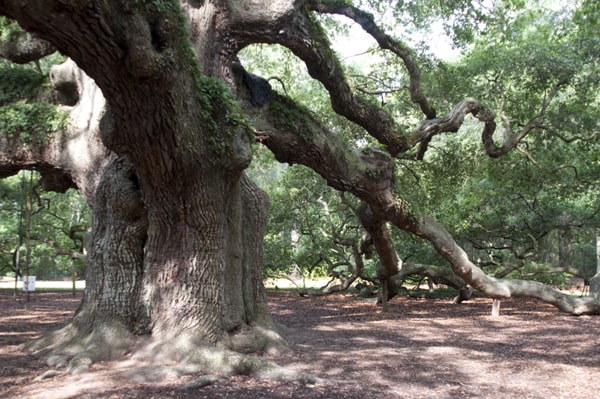 This magnificent live oak has a circumference of nearly 25 feet and its branches shade an area of 17,100 square feet. The oak got its name from one of the previous owners of the land, the Angel family, but today it belongs to the city of Charleston, South Carolina.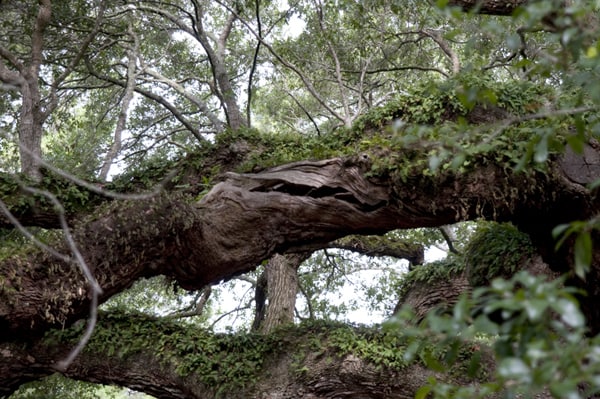 There is no charge to visit the park where the oak stands and you can spend as long as you like exploring the beauty of this natural treasure.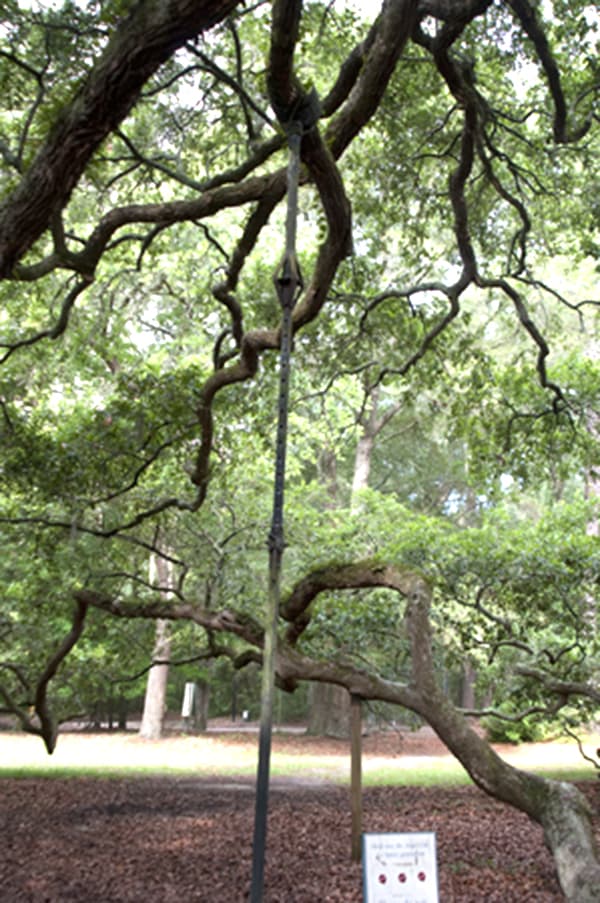 Can you imagine the storms the oak has seen? The hurricanes she has weathered? Some of her limbs need a little assistance to stand upright these days or a prop to keep them elevated. I would, too, if I'd been through what she has.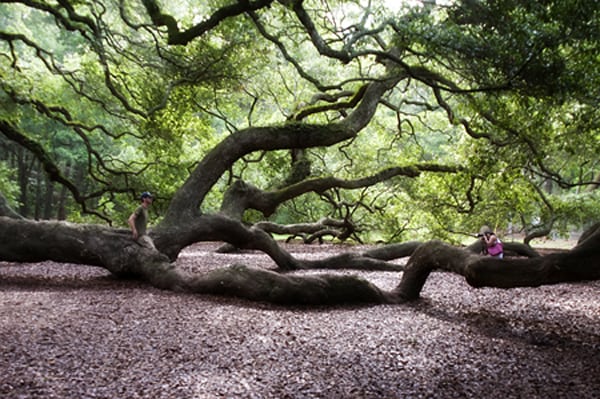 Yet in other places, her graceful limbs bow down and lightly touch the ground before they curve back up reaching for the sky.
The next time you're on the South Carolina coast, take an hour or two and seek out the Angel Oak. You'll be awed and amazed. We were.
More about the Angel Oak:
More Travel Posts on Lana's Cooking: