Whew, y'all. I'm tired. I have shopped until I nearly dropped. Cooked until the pantry's nearly empty. And decorated until I used all the ribbon in my "Christmas" closet. The one thing I haven't done, though, is make new recipes for the blog. As a matter of fact, I'm taking a rare and very much needed break from posting. But I'll be back right after Christmas with lots of new recipes to share!
In the meantime, here's a roundup of some of my favorite appetizers to serve at Christmas or New Year's parties. Hope you find one to enjoy!
Cheddar Pecan Cheese Ring with Strawberry Preserves
I remember when this recipe became popular in the early 70's. It was during the time that Jimmy Carter was governor of Georgia and this was his wife, Rosalynn's, cheese ring recipe. It enjoyed a resurgence in popularity when the Carters were in the White House. During those years, you couldn't go to an event in Georgia with more than three people present and not find this cheese ring on the buffet. And with good reason. It's downright fantastic.
One of our favorites for any occasion really, is this delicious Turnip Green Dip. Turnip greens, you say? In dip? For real. Just think of the classic spinach dip with a Southern accent.
Sausage Balls with Two Dipping Sauces
One of my easiest, oldest, most well-liked appetizer recipes. Everybody knows this one. These sausage balls have been around for years and years. I bet I've made them a hundred times. But I was never all that crazy about them. I always used the standard recipe but they just always seemed dry and like there was something missing. So, naturally, I started tinkering with the mixture. I found that decreasing the biscuit mix and adding something to dip them in made all the difference! I especially love them with the honey-mustard dip. Yum! These sausage balls also freeze well and can be cooked right from their frozen state. Just allow a few extra minutes of time in the oven.  Make up a batch when you have a few extra minutes so you can keep them on hand to cook up at the last minute for holiday guests!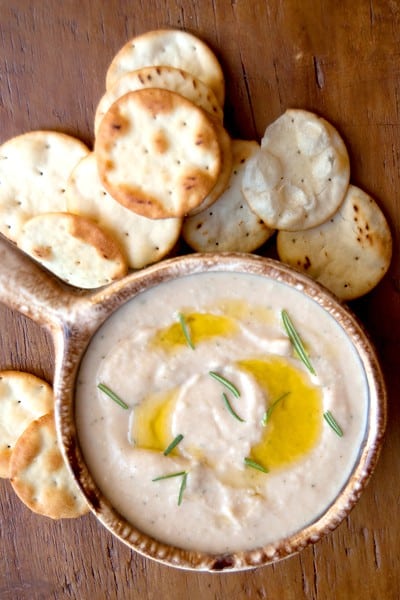 Very much like hummus, but even better. Trust me.
All of my most favorite Greek and Mediterranean ingredients together in one irresistible recipe.
This old reliable recipe for hot baked crab dip uses ingredients that you probably have on hand right now. There's nothing exotic in there that you can't find at any grocery store no matter where you live. It takes maybe 10 minutes to mix up and you can adjust the horseradish to suit your tastes. I keep it on the mild side for BeeBop and sometimes stir in a bit extra in a separate dish for me.
Cheese Pinwheels with Mayhaw Jelly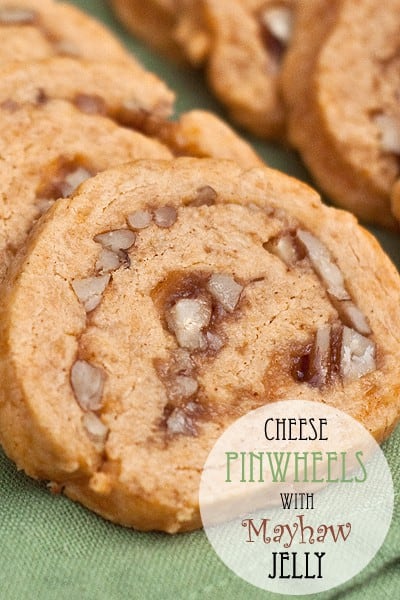 I feel quite sure that everyone is familiar with the classic southern cheese straw, right? Those delightful little bites of sharp cheese and cayenne that are served at practically every get-together in the southern states? Well, this recipe is the cheese straw's first cousin – the cheese pinwheel. Plus it has a little something extra to set it apart and that thing is Mayhaw jelly.
Please raise your hand if you know what Mayhaw jelly is. <sound of crickets chirping> Just jump over to the recipe post to find out ;-)
And there you have it! A collection of some of my most favorite appetizer recipes to serve during the holidays. You're sure to find at least that appeals to you and your folks.
And from our home to yours, all our best wishes for a very Merry Christmas and a Happy New Year!