Back to School Recipe Roundup
Even though it's still August with daily temps hovering around 90 degrees and the humidity nearly as high, there's something almost imperceptible in the air. The days are beginning to shorten. There's just a hint, a tease, of cool weather some mornings. And an occasional day when the light takes on that clear, autumn-like quality. The last few weeks of summer always feel like "goodbye" to me. Or maybe it's more like "re-entry." We go back to our regular schedules, see the grandkids a lot less, and start getting ready for all the things that come with fall. Like football. And Halloween. And Thanksgiving.
Of course, the grandkids are back in school now (that's them in the photo above taken at ZooAtlanta a few weeks ago) and they're both really enjoying seeing their friends again every day. They've settled back into their routines. Our daughter has started her fall semester at UNCA so she's back in her regular routine as well. It's such a busy time for their family, and probably yours, too. I remember those times so well when I barely had time to make sure my shoes matched before running out the door to get to school and work. What to cook for dinner on those busy days was the last thing on my mind. So, please allow me to give you a hand with meal planning, okay?
I've prepared a roundup of some of the best, most kid-friendly recipes my files. Every one of them has been kid tested and approved by Aidan and Maggie and I'm betting that you and your kids will like them, too!
Breakfast
Snacks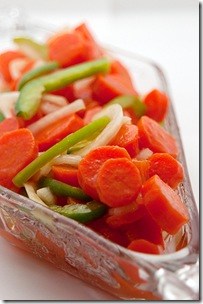 Salads
Main Dishes
Sides
So there you have it! The best from my recipe files to help you get through these first hectic weeks of school. I sincerely hope you find one or two things here that you and your family enjoy!
More Recipe Collections