This Sunday is Father's Day. The one day of the year that we set aside to honor the men that are so important in our lives. The guys that serve as role models for our children and partners for us. They work so hard and I think one day a year is the least we can do to pamper them just a little bit! If you asked BeeBop what makes up his favorite meals, he'd always say "meat and potatoes." Plus dessert.
So, for his Father's Day dinner, I'm pulling out all my very best meat and potatoes recipes. Plus dessert :-) I hope you'll find a great idea in this roundup to serve your guy for Father's Day.
Grilled Ribeye Steaks - Ribeyes are always the first choice for the grill around here. We love their gorgeous marbling and tender texture. We prefer them lightly seasoned and grilled to medium well.
Steak Sandwich - Or how about a New York Strip piled high on ciabatta and topped with cooked onions and a tangy mayo-mustard sauce?
BeeBop's Bacon Cheeseburger - If you're looking for a great burger, how about this one? The bacon is cooked right on top of the burger and all its wonderful flavor melts right down into the beef while it's cooking. Yum!
Machaca Burritos - Or for something a little different, here's a recipe for Machaca Burritos. They're marinated skirt steak cooked with onions, peppers, tomatoes, and chilies into an incredible meat sauce that is rolled into flour tortillas. Add a little sour cream and cilantro and…wow!
BLT Smashed Potatoes - For the potatoes, an old favorite of ours are these BLT Smashed Potatoes. So very good with all that bacon and tomatoes mixed into the potatoes. Delicious!
Champ - One from the "old country." Champ is just packed full of butter, cream, and green onions with even more butter added on top for dipping.
Crispy Roasted Potatoes - Then there are these crispy oven roasted potatoes. Interspersed with shallots and thyme. So, so good!
Home Fries - And last but not least, everybody's favorite - Home Fries. They really go with everything from breakfast to lunch to dinner.
Banana Bread Cobbler - Now, on to the desserts. How about a banana bread cobbler! Top with a scoop of vanilla ice cream and dig in!
Berry Glazed Chocolate Cake - One of BeeBop's favorites, a luscious chocolate cake with mixed glazed berries.
Caramel Layer Cake - a real Southern classic, Caramel Layer Cake is one of BeeBop's all-time favorites.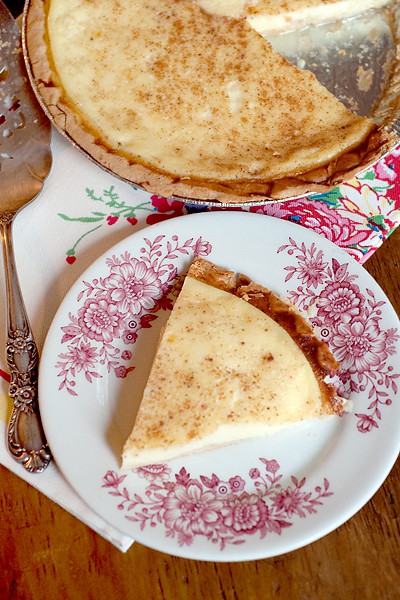 Egg Custard Pie - and one final idea. Another southern classic - Egg Custard Pie. So easy and so delicious!
Have you tried this recipe? I'd love for you to give it a star ⭐️⭐️⭐️⭐️⭐️ rating in the recipe card and/or in the comments section further down.
You can always stay in touch on social media by following me on Facebook, Instagram, or Pinterest and Sign Up to Get my Newsletter, too!
More Recipe Roundup Posts on Lana's Cooking: